Basics of Indian Cooking: SPICES (Part 1)
Spices play an integral role in Indian cooking. Here are 5 of the most common Indian spices that should be in your pantry at all times.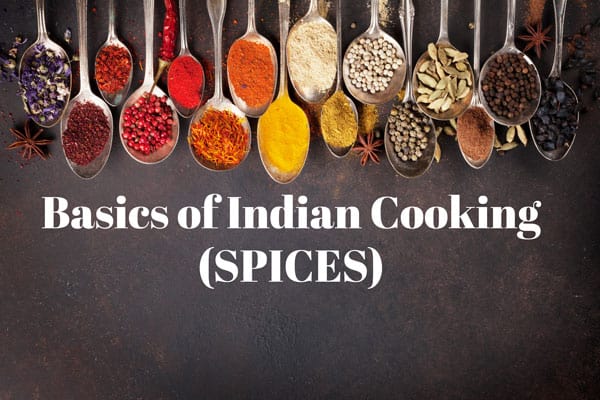 If you are reading this, there is a good chance you are interested in Indian cuisine and I will take a leap of faith and assume that you enjoy it too! But if the wide variety of spices, difficult to understand kitchen practices and the new- to- you tools used in an Indian kitchen intimidate you then you have come to the right place. Because this post is a part of a larger series of posts where we will discuss the basics of Indian cooking. This series will cover everything from the spice rack, to the kitchen pantry, to the tools and practices of Indian cooking will be discussed here.
Spices are such an integral part of Indian cuisine. It is used in all shapes and forms in Indian cooking, so be it in a powder form, whole, a blend of several spices or a paste, Indian cooking is nothing without all the aromatic, warming and (believe it or not) cooling spices used in Indian cuisine.
A Brief History of Indian Spices
There's a rich history and a good reason behind the wide use of spices in Indian cuisine. We have written a whole post about it, if you'd like to take a look at it. But the two main factors that played a big role in the inclusion of spices in the cuisine are weather and soil. You can travel from one region in India to another and you will find out that climate and soil in each and every part of the country is just perfect for some or the other form of spice crop. And if you look closely you will see a wide use of those very spices in the regional cuisine of that area.
It is also true that these spices can feel intimidating, especially for someone who is new to the cuisine. But anything is more approachable and easier if we are able to understand them. These spices are no different.
With this post (and a series that will follow), we would like to discuss a few spices at a time and the ways you can use them in your kitchen. This post should also help you slowly stock up your spice rack with some essential Indian spices that will make cooking Indian food at home easier for you.
Cumin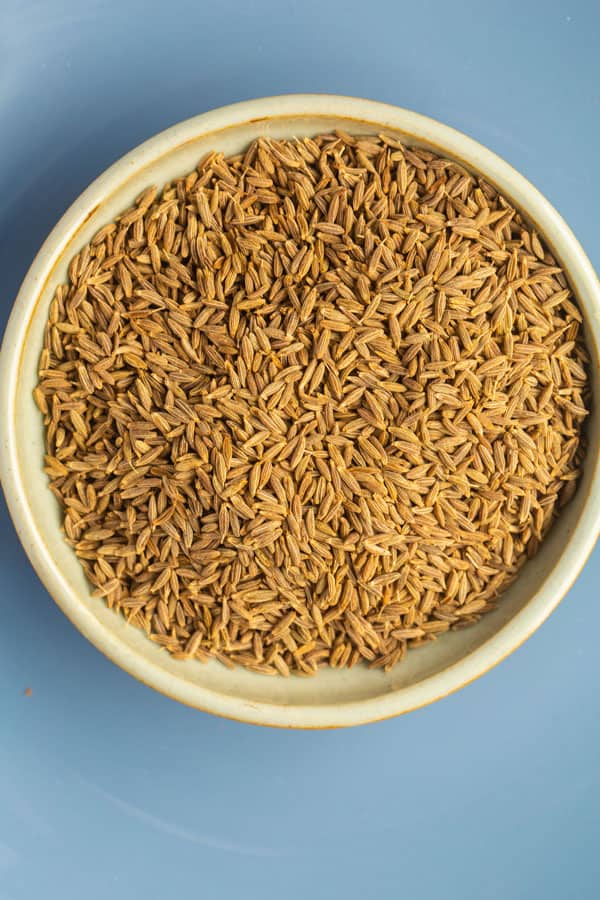 Hindi name: Jeera or Zeera
What is Jeera? One of the most common spice used in an Indian kitchen, Cumin seeds come from a plant in the Parsley family. India is one of the largest producers of cumin seeds and also one of the biggest consumers in the world. Which makes total sense because of the wide use of the spice in whole as well as powdered and toasted form in Indian curries, salads, spice blends, rice dishes and more.
All credits to its popularity, you can buy cumin seeds at your local grocery store. Preferably buy in small amounts, especially if you do not use it very frequently, and store in small air tight containers in your spice cabinet at room temperature.
Our Favorite Cumin Recipes: 
Black Mustard Seeds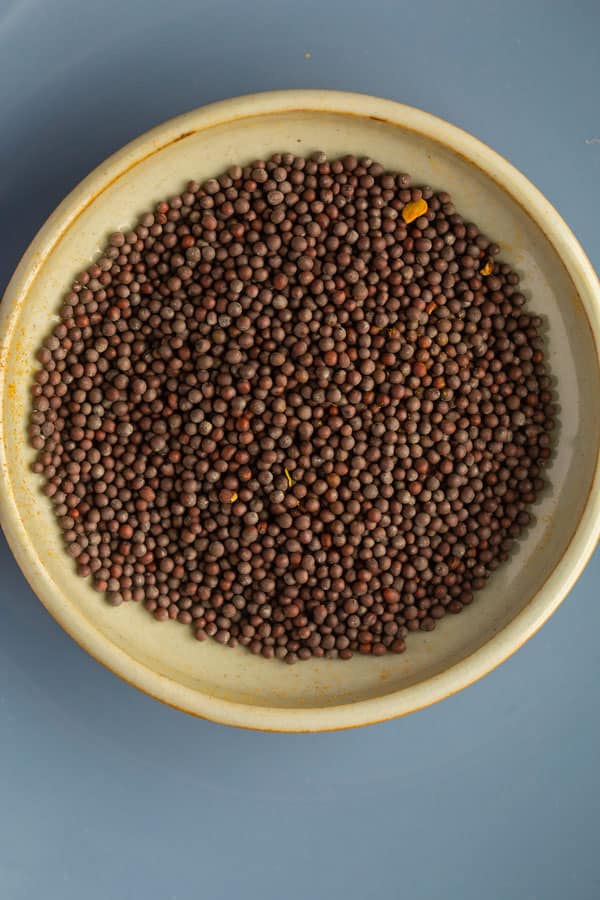 Hindi name: Kali Sarso
What is Kali Sarso? A native crop of North Africa and few parts of Asia, mustard seeds come mainly in two varieties- yellow mustard which has a mild pungent flavor with yellow skin and black (or sometimes brown mustard) that has a strong pungent flavor. Although there's a good use of all varieties of mustard seeds in the Indian cuisine, but black mustard seeds are used more widely.
Black mustard seeds itself come in so many varieties where they differ in sizes and the darkness of the skin. Based on the variety, mustard seeds are added to pickles, introduced as whole or in paste form into curries, but probably the most common way they are used in Indian cooking is in tempering. Quickly cooked in ghee or oil along with a few other ingredients and added to lentil soups (dal), yogurt dressings and condiments etc.
Like other spices, buy them in small batches and store in small air tight containers in your spice cabinet at room temperature.
Our favorite Mustard Seed Recipes: 
Turmeric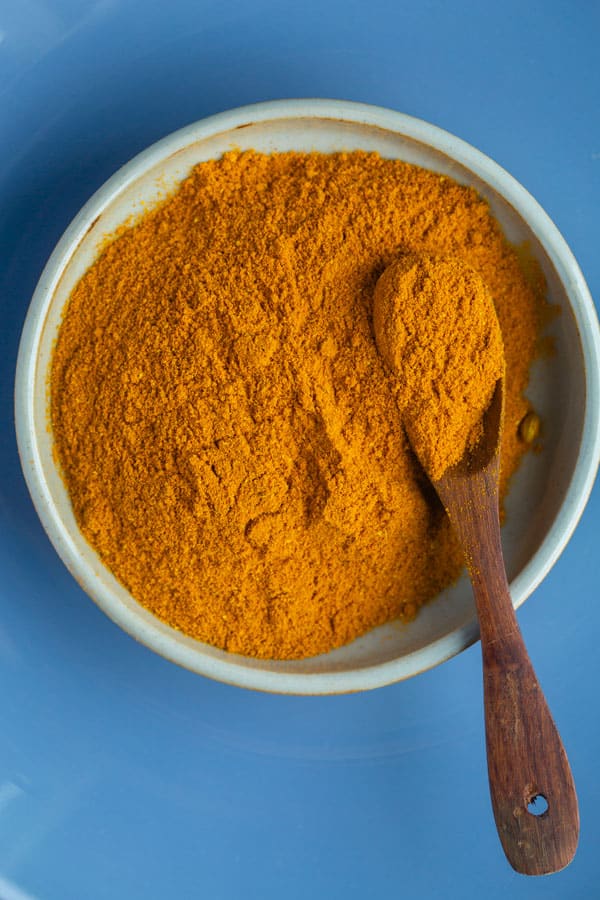 Hindi name: Haldi
What is Haldi? An Ayurvedic gem, an antiseptic, anti-inflammatory and a booster of the immune system, a "golden spice" turmeric is a quintessential Indian spice. Typically used around the world as a powder, turmeric is actually a flowering plant of the ginger family. Fresh turmeric is way more potent and beneficial than its powdered form.
It has an earthy aroma to it and gives a mild bitter flavor when added to the food. Just a small amount of turmeric goes a long way so if your food has a powerful bitter taste because of turmeric then that means, you've added more than necessary.
Used everywhere in Indian food from curries, to rice, pickles to soups and crackers, turmeric has gained great popularity around world in recent few years. So you can not only enjoy it in turmeric lattes and salad dressings but you will find it in ice creams and lemon cream bars.
Our Favorite Turmeric Recipes:
Coriander
Hindi name: Dhaniya
What is Dhaniya? Although all parts of coriander are edible, and many consume the leaf (which we know of as cilantro), the primary ingredient in Indian dishes is the coriander seed. Lightly toasted to release the flavor, the seeds can then be ground into powder or fried and crushed in oil to make a paste. The aroma is practically unmistakable, and the flavor is tart with hints of citrus.
Curries, dal, and many other Indian dishes have coriander seeds as their base spice mostly because of the way it helps hold the gravy together. You can buy coriander seeds or in powder form. If bought whole, lightly toast them on a dry pan on low heat just until they start giving our a nutty aroma. Cool them down before storing in an airtight container.
Our favorite Coriander Recipes:
Cayenne (Red Chili)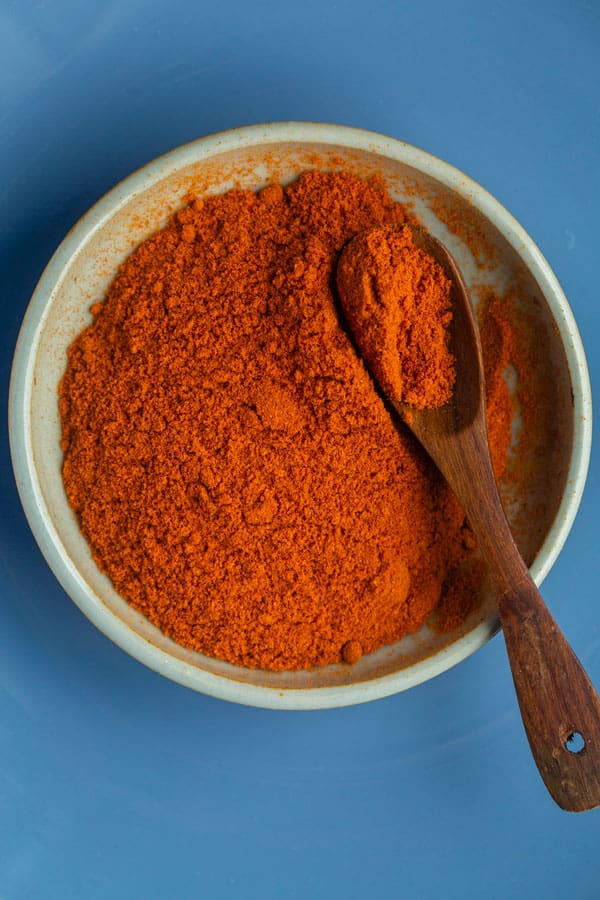 Hindi name: Lal Mirch
What is Lal Mirch? The Portuguese came to India in 1510. They made Goa their trading colony and that's when chili came to India from South America. And now India is one of the biggest, if not the biggest exporter of chilis in the world. Most of the Indian chilis are left to ripen, that's when they turn red and then plucked and dried to make a powder. There should be one full article dedicated to the innumerable varieties of chili grown in India but today we will just focus on cayenne.
Cayenne is one of the few chilis grown in India that is also consumed when it is green and fresh. Also one of the few varieties of chilis in India that is broadly used in its dried powdered form. Although it is not the hottest chili, cayenne sure packs a punch. And the heat in most Indian curries is because of cayenne pepper.
Store cayenne in a dry, cool place.
Our Favorite Cayenne Recipes:
Spices go so deep into the Indian cuisine that it is practically impossible to discuss all of them in a single article or post. That is the reason we decided to break this large topic into smaller parts. We hope you liked the first part of our series. Please let us know if there are any specific spices you'd like us to discuss as part of this series.
If you have any ideas or suggestions for topics that you think we should include in our larger topics of the "Basics of Indian Cooking," then do let us know in the comments below.
More Indian Cooking Posts: