A Guide To South Indian Food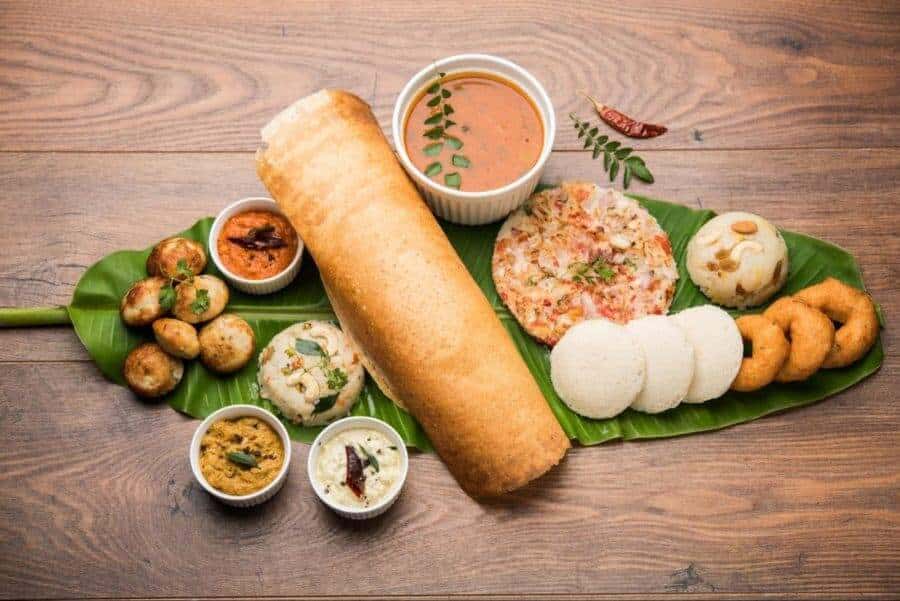 Savory soups. Creamy pudding. Crispy crepes.
Sounds like heaven, right? Well, you've only scratched the surface of what South Indian cuisine can offer.
South Indian food is about as diverse as the region it originates from. With over 250 million people and dozens of languages found in this region, South India represents a diverse spectrum of cultures and cuisines.
Covering South Indian states like Andhra Pradesh, Tamil Nadu, Telangana, Karnataka, and Kerala, this vast region provides the majority of the zesty spices that make up our favorite dishes.
Every bite of South Indian food bursts with delicious flavor. Unfortunately, many of these dishes are overlooked in the US in favor of Northern Indian dishes.
Let's change that.
Read on to learn everything there is to know about the diverse, delicious dishes on offer in South Indian cuisine.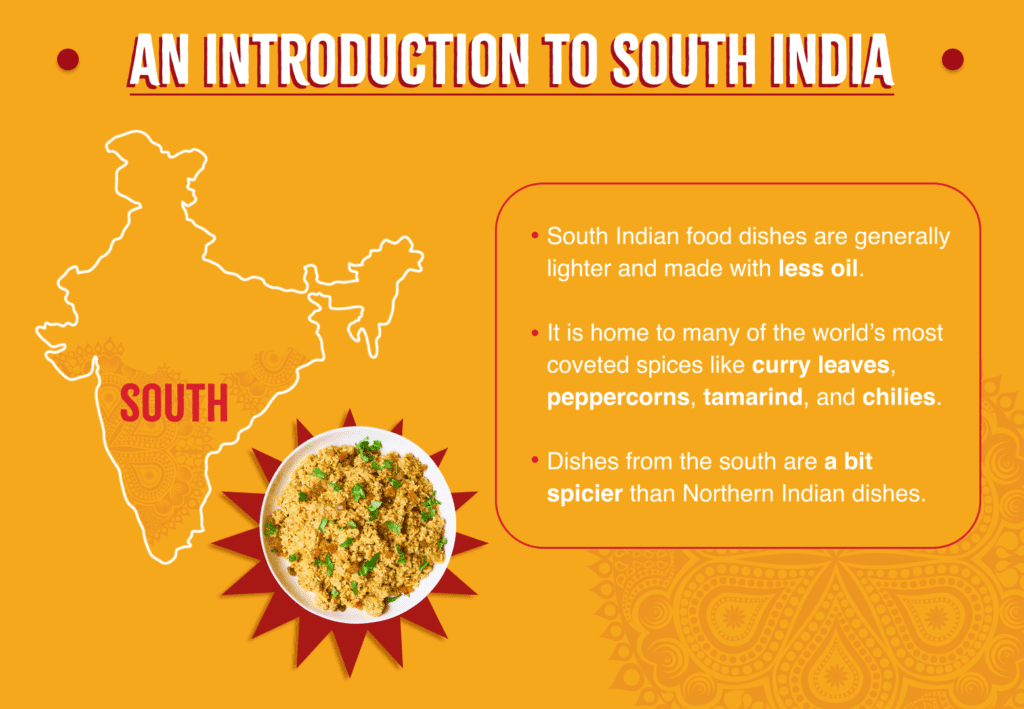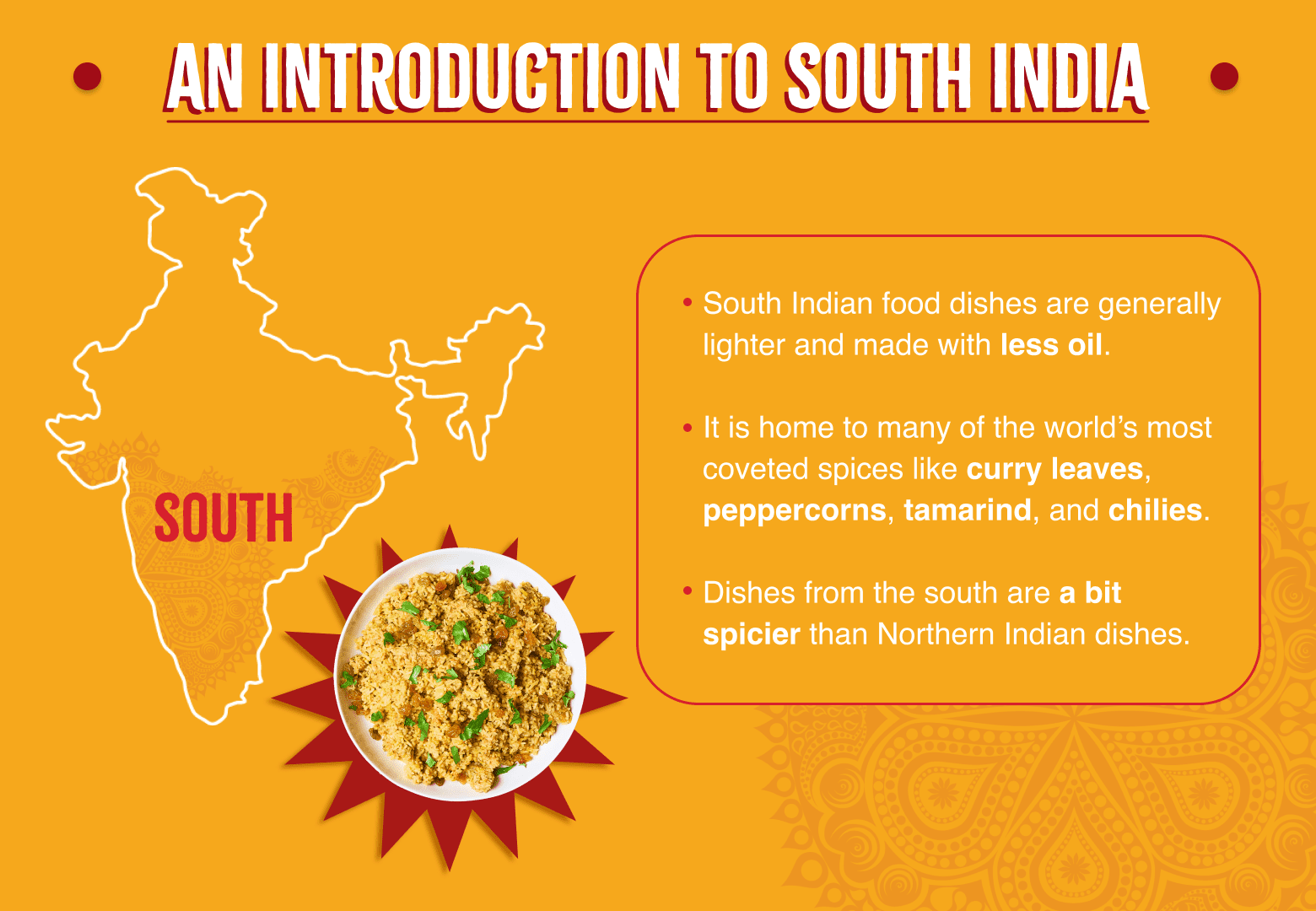 An Introduction To South India
Despite the many formidable foods made within South India, relatively few dishes have gained substantial popularity in the states.
Most of the rich, buttery Indian dishes popular in the US, such as crispy naan, creamy butter chicken, and toasty samosas, originate from the Punjab region in northern India. While these dishes are undoubtedly delicious, they only represent a fraction of what India has to offer.
In contrast to wheat-based North Indian food, South Indian food dishes are generally lighter and revolve around a rice-based diet. 
South India is home to many of the world's most coveted ingredients like curry leaves, peppercorns, tamarind, coconut, and chilies. Many dishes feature over a dozen different spices, allowing the spices to mingle and marry to create vibrant fireworks of flavor.
These dishes often prove a bit spicier than Northern Indian dishes, but don't let that scare you off. There are some delicious mild options featured on this list that serve as a fantastic introduction to the mouthwatering cuisine that South India has to offer.
Get ready to make these dishes at home or order them on your next visit to a South Indian restaurant!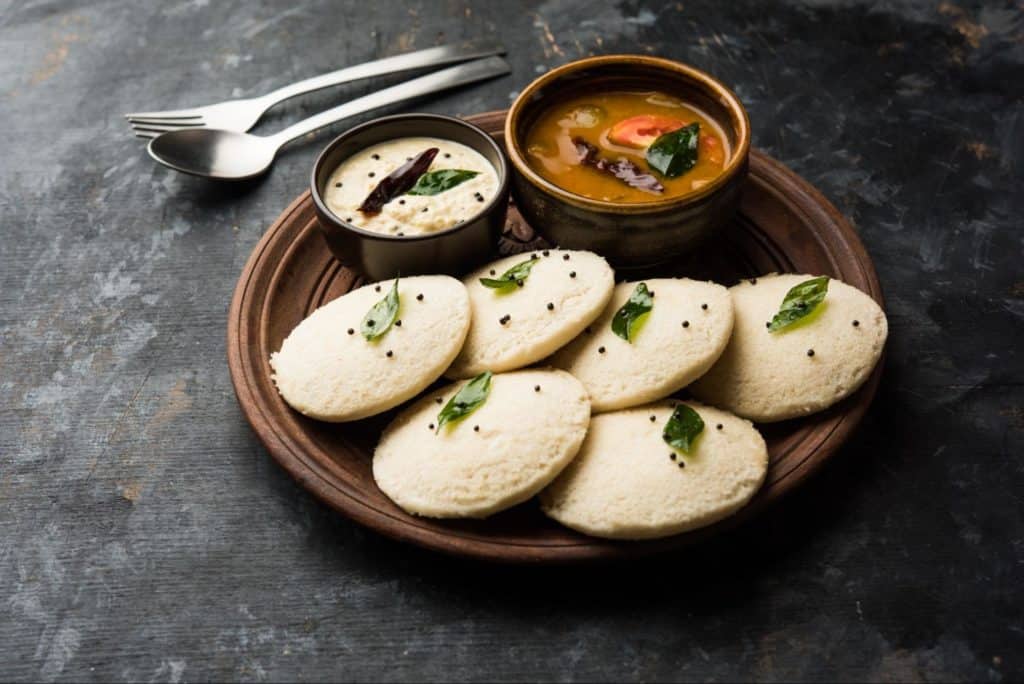 Idli
One of the most popular dishes across the southern states, idli is made up of a delicious fermented lentil and rice batter. This mixture is steamed into circular molds that taste soft, tangy, yet pleasantly mild.
While idli is often paired with sambar (lentil and veggie thin stew) and coconut chutney, it can also be eaten on its own or even topped with a natural sweetener like coconut sugar.
This is the perfect dish to serve as an introduction to South Indian food and makes a great starting point for those with little spice tolerance.
Payasam
A speedy dish that can be made in less than twenty minutes, Payasam belongs to an ever-growing family of succulent sweets from South India. Payasam is a milk-based pudding made of vermicelli noodles toasted in ghee (clarified butter).
Featuring cardamom, toasted raisins, and nutty cashews, Payasam is a very popular culinary accompaniment during celebrations and festivals. If you ever visit South India, definitely look out for handmade Payasam as you make your way through the country.
There's no sweeter way to experience all this region has to offer.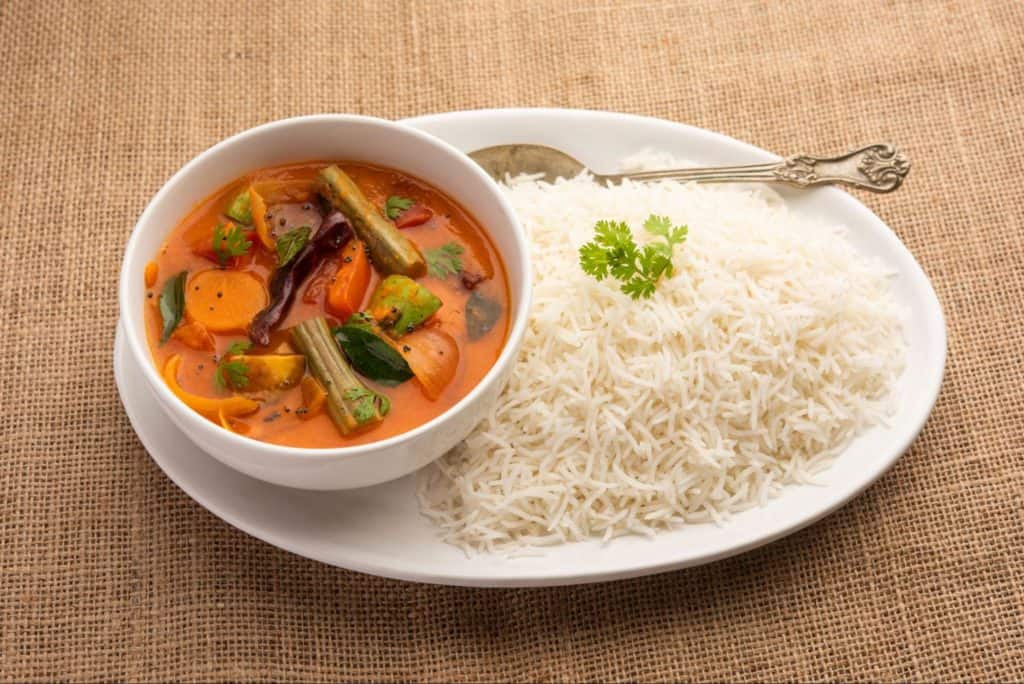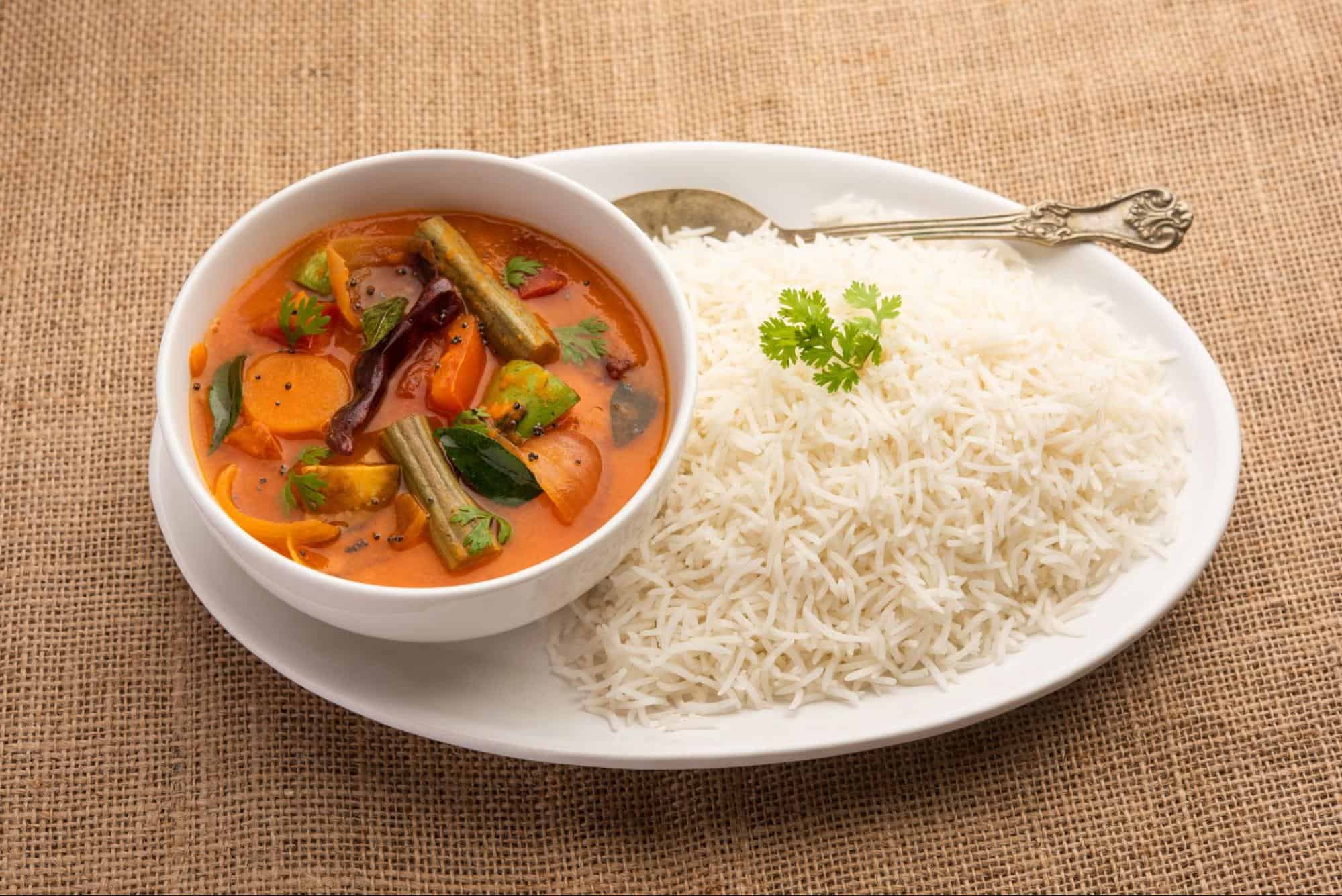 Sambar
A spicy lentil dish peppered with hot chilies, sambar is a constant accompaniment to many of the sweet and savory dishes on this list.
Made up of crushed spices, sweet tamarind, hearty vegetables, and a creamy lentil base, sambar is best served alongside idli, dosa, vada, and steaming rice.
The dish is a staple in Burmese and Sri Lankan cuisines, made with salted fish and potatoes to form a meatier, starchier version that's no less tasty.
Dosa
Crispy, savory, and perfect for every time of day, a delicious dosa is one of the defining dishes of South Indian cuisine. This tasty treat is an incredibly thin, incredibly delicious crepe made up of fermented lentil and rice batter.
We love dosas served alongside sambar and chutney. These savory snacks come in countless mouthwatering variations like kara dosa and sada dosa.
One of the most popular forms is a Masala dosa. These are savory, crispy, fried crepes filled with a delectable spicy potato mash.
With ample opportunities to make each dosa your own, there's no end to the number of ways you can create a delicious dosa.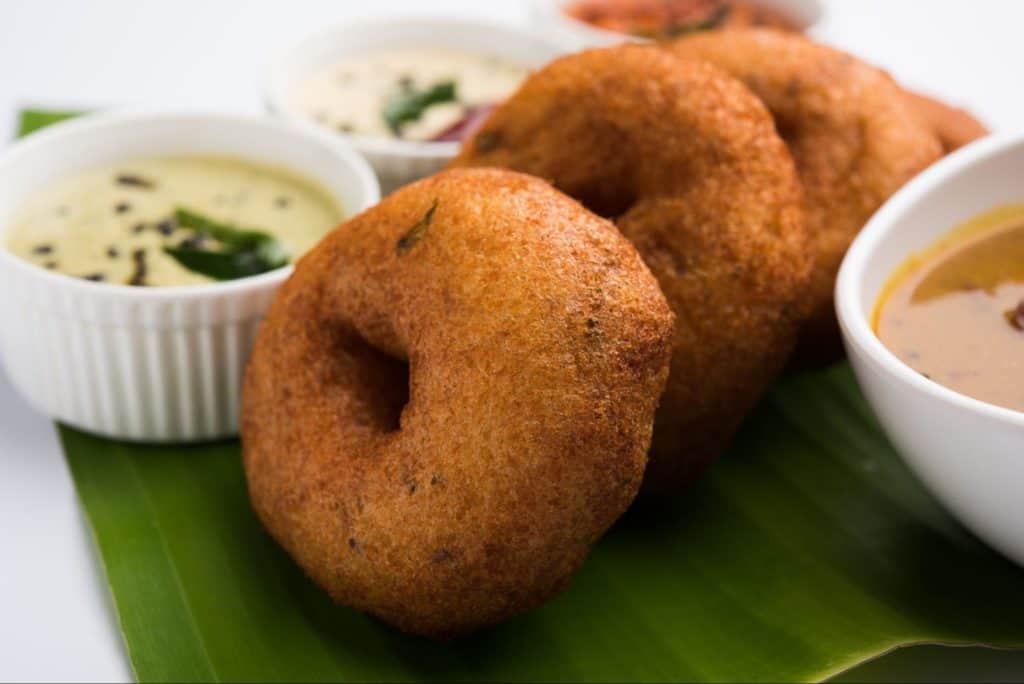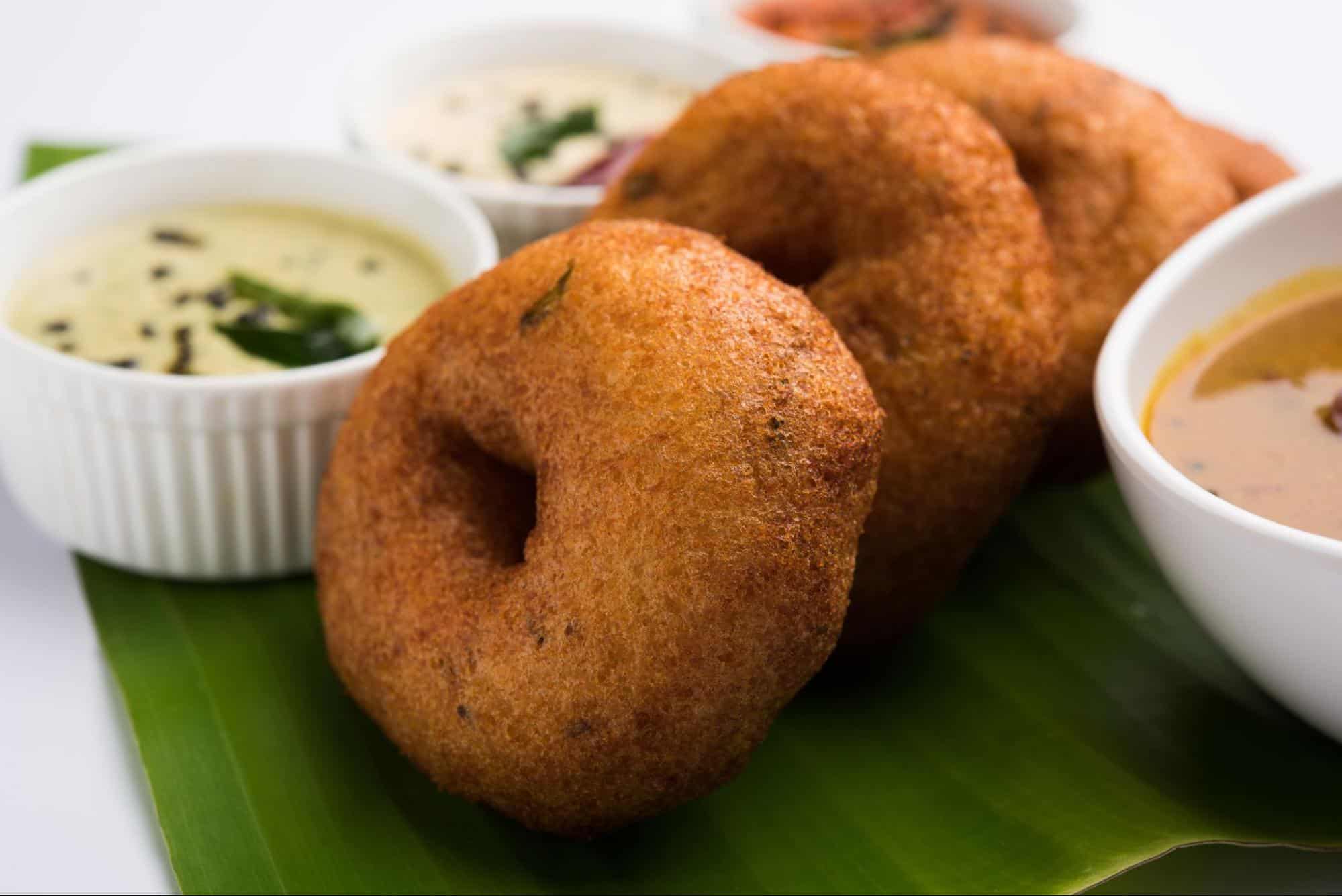 Vada
High in protein, and effortlessly delicious, vada represents the peak of South Indian savory snacks and comfort food. Toasted from a thick batter of ground lentils, onion, cumin, and curry leaves, vada is at its best when eaten hot and crispy, dipped in sambar or rasam (thin soup), or served alongside coconut or tomato chutneys.
No worries if you can't finish your vada all in one eating session! Vada still tastes absolutely scrumptious even after a few days in the fridge or freezer.
Simply pop your vada in the oven at a high temperature and get back to munching on one of the finest snacks that South India has to offer.
Biryani
Mixing rice with zesty spices, crunchy vegetables, and hearty dumplings, Biryani is a delicious dish made throughout India dating all the way back to the Mughal Empire. While the origins ot Biryani are hotly debated, this dish is popular all across India and has morphed into many different variations as it's spread across the subcontinent and made its way south.
It comes in many forms, from more vegetarian-focused recipes to spicy meat-based dishes like our delicious Chicken Biryani.
While every Biryani brings something special to the table, there's only one South Indian Biryani that makes this list — Hyderabad Dum Biryani. Originating from the second most populous city in Southern India, this unique dish is distinguished by its method of cooking — Dum pukht.
In this style, meats and veggies are sealed together with yogurt, par-cooked rice, and spices in a clay pot for hours. Providing ample time for the flavors to integrate, the dish perfectly encapsulates the unique combination of spices and flavors that embodies South Indian cuisine.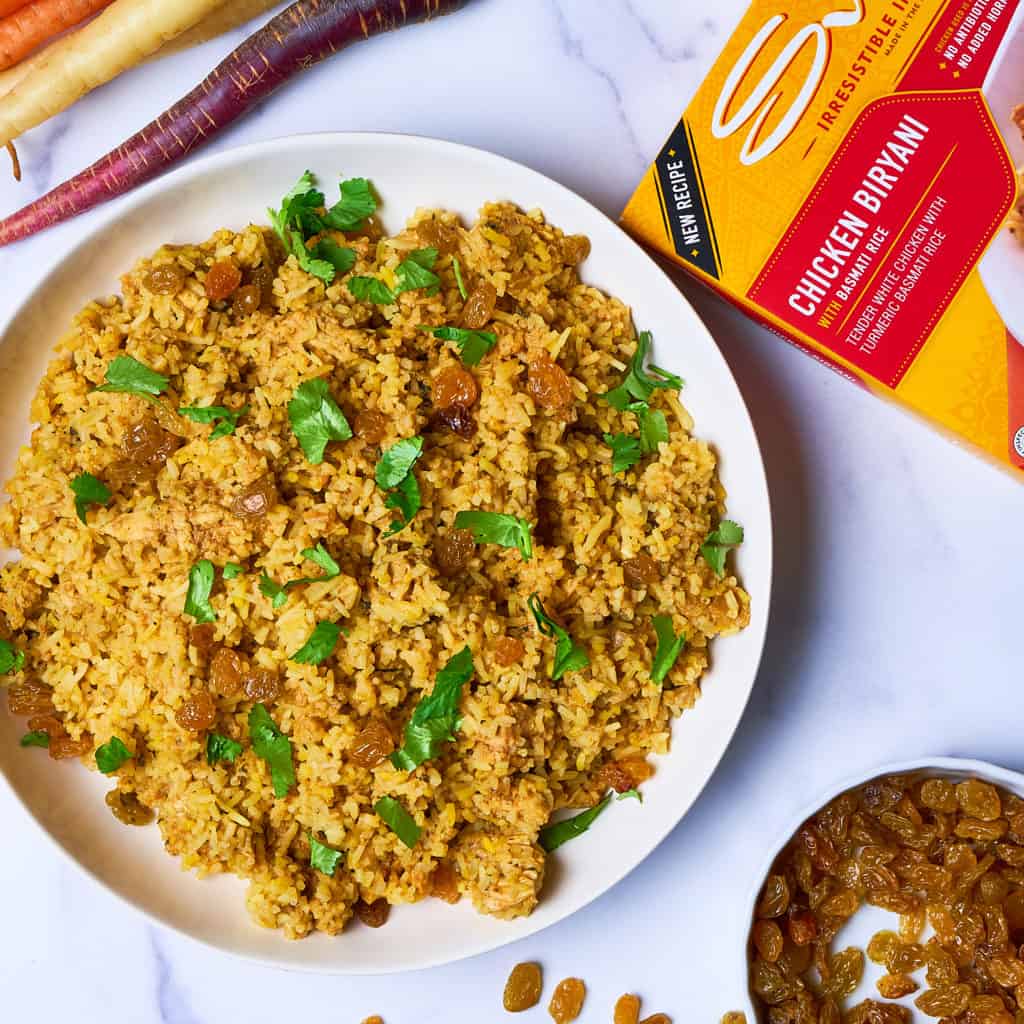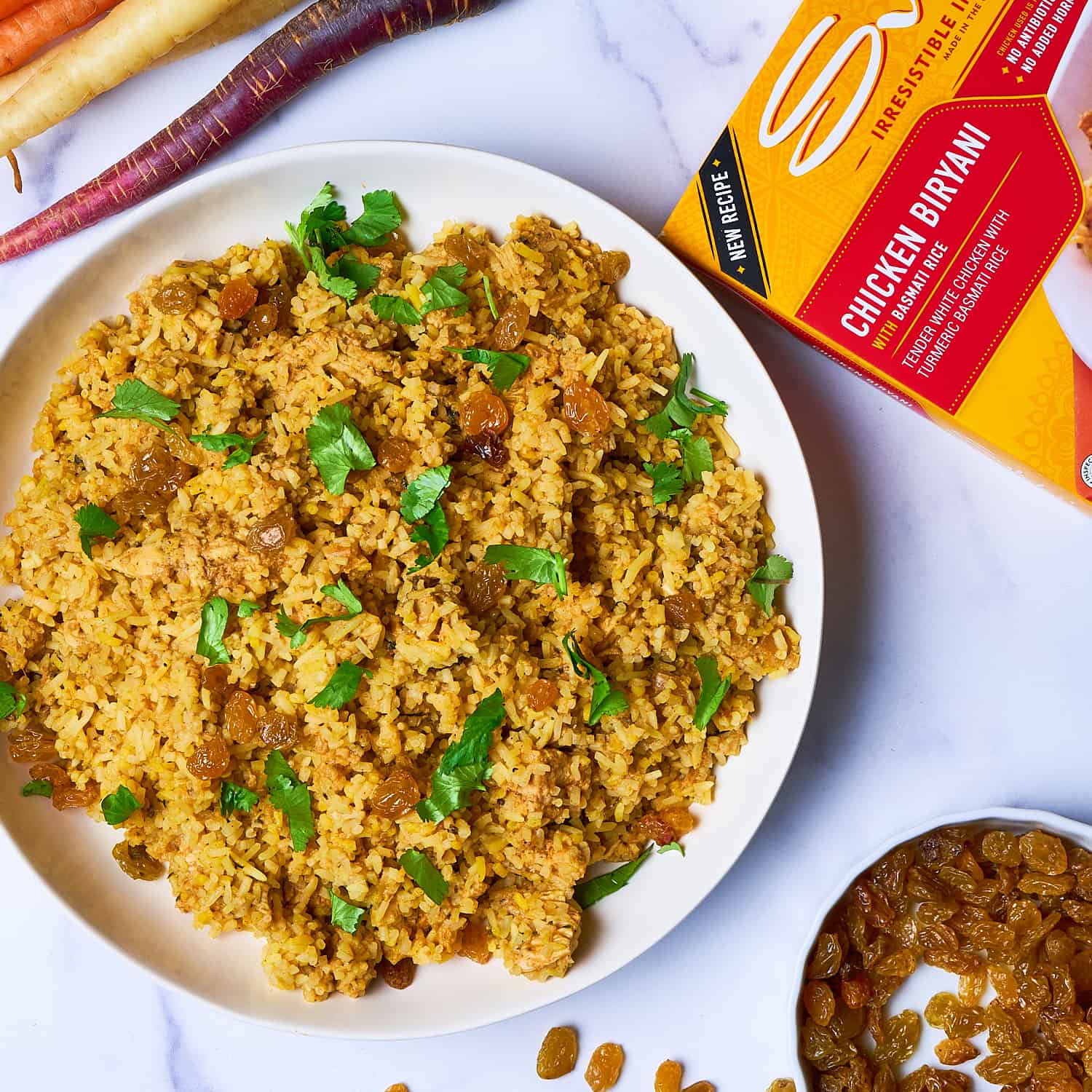 Serve Up South Indian With Sukhi's
Up to this point, your experience with South Indian cuisine might have been limited to the flavors featured in the spice aisle.
It's time that changed.
With a wide spectrum of mouthwatering, zesty dishes, South Indian cuisine absolutely deserves a spot at your next dinner party. Whether you're hungry for something spicy, savory, or even a bit sweet, there's a South Indian dish fit for every mood.
Sure you could simply look up, "South Indian food near me!" Hang on. Put your phone down. We can offer something even better.
Try it out for yourself with our mouthwatering Chicken Biryani, fluffy Lemon Rice, tangy Chicken Coconut Curry, or spiced-to-perfection Chicken Vindaloo. All are part of a family of convenient, scrumptious Sukhi's dishes originating from all over India!
While you're waiting for your order to arrive, browse our blog for more delicious recipes, how-to's, and cuisine guides to round out your Indian food education.