Asafetida is a staple spice used in Indian cuisine.
If you're a fan of Indian food, you'll know the smell. Asafetida carries a swirling powerful aroma, not far from onions or garlic. This strong smell and flavor allow versatility in its dishes and has motivated its popularity throughout Southern India. Asafetida has thrived for centuries, making it an enduring staple of Indian cuisine.
In this article, we'll break down the taste and function of asafetida. With a bit of instruction, you can use it to maximize your dish.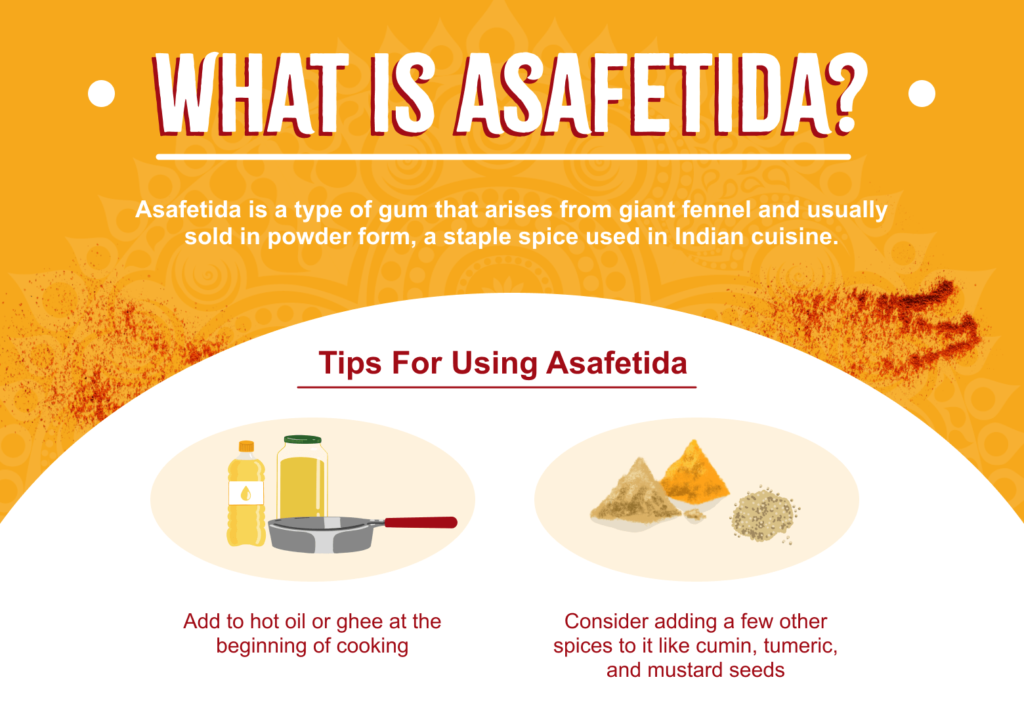 The History of Asafetida
Asafetida – also known as "hing" – is a type of gum that arises from giant fennel, the resin of a plant in the celery family. It is usually sold as asafetida powder. You can use just a pinch to help add depth to a dish.
The spice isn't a new concoction. The spice has been used in India for over 3,000 years, making it one of the oldest spices in the country. In ancient times, some used hing in religious ceremonies to ward off evil spirits. That's a pungent smell.
Asafetida's popularity spread from India to Persian and Arabian cuisine– leaving it popular in the Middle East. The spice was used for medicinal properties in Ayurvedic medicine, where it was believed to have benefits for digestive problems, respiratory problems, and menstrual cramps.
Throughout time, asafetida has remained popular throughout India. Hing's natural, potent flavor makes it a popular ingredient in dishes like curries, lentils, and pickles.
The Taste of Hing
Like any good spice, asafetida's most notable characteristic is its smell and flavor – both a vital, instantly recognizable distinction.
The spice's natural flavor and odor make it a great alternative to onion and garlic and add an excellent savory taste. Asafetida releases sulfur compounds and creates a potent aroma when mixed with food.
Many describe the odor as pungent, bitter, or sulfurous; it tastes like garlic. The flavors can be too intense for some, while others may find it just right. The strong senses also make it an excellent dish for vegetarian meals. Its meat-like flavor and aroma can give the illusion of animal-based food sources.
Possible Substitutes
Suppose you don't like asafetida's strong flavor; that's okay. While the aroma can be hard to replicate, a few options may curb your spice craving.
A few popular substitutes include garlic powder, onion powder, and shallots. These components create similar odor and taste sensations without all the same strength. Fennel seeds are another excellent asafetida substitute, and caraway and anise seeds.
Whatever element you choose will come with its taste elements. You'll likely have to play with a number of ingredients to ensure you keep a balanced flavor profile.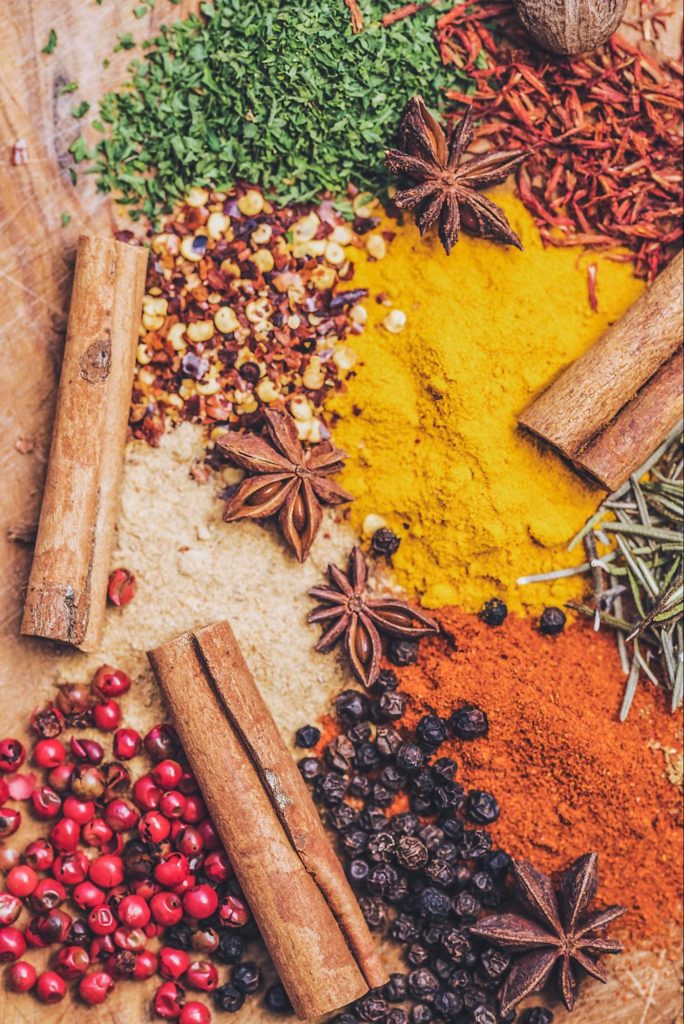 How to Use Asafetida
If you're planning on using asafetida, make sure you're following the usual steps.
Asafetida is typically added to hot oil or ghee at the beginning of cooking. Heating the spice releases odor, which will, in turn, permeate throughout your dish. You can integrate other spices to add to the distinct flavor. Consider adding a few of the following ingredients.
Cumin
Turmeric
Mustard Seeds
Because the spice is so strong, you don't have to start heavy. For your first dish, try a small amount. If you don't have enough, work your way up. You'll soon find a healthy blend between strong and too strong.
Common Asafetida Dishes
Asafetida's flavor profile makes it a common pairing in many dishes. Let's explore a few of the most common combinations.
Lentil Stews
Lentil stews are another staple in Indian cuisine and are often paired with hing for maximal flavor. The spice enhances the flavor and helps add a meat-like taste throughout the dish. Consider pairing with these lentil stews.
Moong Dal
Toor Dal
Masoor Dal
Curries
Curries are a center point of Indian cuisine and come in various flavors. Mixing with asafetida can allow for an increased robust taste and help balance chili peppers' heat.
Again, we recommend adding cumin, coriander, and turmeric to help balance the flavor profile.
Baingan Bharta
Sambar
Chana Masala
Butter Chicken
Bread and Rice Dishes
Bread and rice dishes serve as comfortable meals in Indian cuisine. A combination of these dishes with hing can amplify the flavors.
Hing pairs well with bread like naan and savory rice meals like biryani to add depth to the taste. A few other terrific pairings include:
Pudina Paratha
Aloo Kulcha
Butter Naan
Tandoori Roti
Enhance your Meals with Sukhis
Embrace asafetida's robust flavor and aroma. The spice's strong presence creates a perfect blend for the other flavors on your plate.
Hing's long-lasting durability is proven. With over 3,000 years of use, the spice has grown more popular; the flavor has become more integrated into everyday dishes. The more you use it, the more you'll be amazed by its versatility, strength, and smell. Remember, continue to play with your cooking until you find the perfect balance.
For all things cooking, explore our website. We have a wide array of products with an extensive range of flavor profiles. If you're trying to improve your cooking skills, take a spin through our blog. You'll find answers to excellent questions and insightful knowledge– like the history behind the masala dabba. 
The culinary world is a journey. Asafetida's robust flavor and smell can remind us just why we like to eat.