Our Favorite Indian Vegetarian Dinner Ideas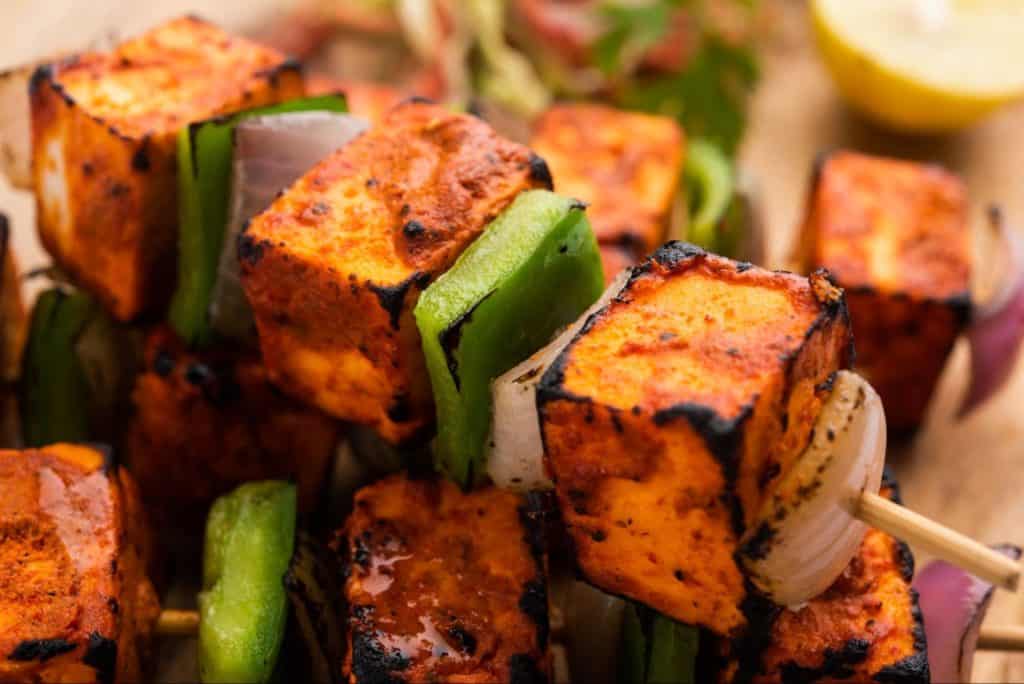 Eating out as a vegetarian can be disheartening. Often, you'll sit down, scan the menu, and discover that there's only one veggie-friendly dish (and it's usually an unsatisfying appetizer).
While it's certainly easier to cater to a vegetarian lifestyle while cooking for yourself at home, many classic menus like French and Spanish cuisine are built around signature meat dishes without obvious veggie alternatives like steak tartare or Jamón Iberico.
Fortunately, this isn't the case with Indian cuisine.
Many classic Indian dishes use vegetables as the star of the dish, while even meaty dishes almost always come with a scrumptious vegetarian alternative.
Read on to discover our favorite Indian vegetarian dinner recipes, from the appetizers, main dishes, and sides that make up an unforgettable Indian feast.
Appetizers
Tandoori Paneer (Paneer Tikka)
If you can't stop thinking about tandoori chicken, then Paneer Tikka is definitely for you.
This vegetarian alternative to the classic Indian meat dish coats cubes of paneer (Indian cheese curds) in a flavor-packed tandoori masala and grills them at extremely high temperatures to lock in spicy, juicy flavor.
Smoky and aromatic, this dish pairs creamy paneer with sharp onion, crunchy bell pepper, and refreshing cilantro and lime for a flavor extravaganza.
Much of the preparation time for this dish comes in crafting the tandoori masala. To make this dish a breeze, reach for a packet of Sukhi's Tandoori Marinade for a simple, exquisite smoky flavor.
Vegetable Pakora
Good luck resisting this classic appetizer — fried veggie fritters coated with dried herbs and flavorful spices.
Vegetable Pakora is a staple Indian appetizer comprised of vegetables coated in a chickpea flour batter and fried until crispy and golden-brown. All of your favorite veggies taste delicious in a Veggie Pakora, though we particularly like cauliflower, potato, and yellow onion lightly dusted with cornstarch for an extra crispy texture.
As with many Indian dishes, the quality of a Veggie Pakora comes through in the dried herbs and spices — think fenugreek leaves, cardamom, turmeric, and cumin, just to name a few.
Here are some key tips to keep in mind when crafting your pakoras:
When you spoon the batter into the hot oil, make sure that the pakoras don't touch one another. Otherwise, they'll stick together and make the eating experience just a tad less enjoyable.
Make sure that the oil is hot and simmering before you put the fritters in to ensure that they don't soak up too much oil.
Serve your pakoras with a splash of lime juice and a refreshing chutney like Sukhi's Mango Chutney.
Main Entreé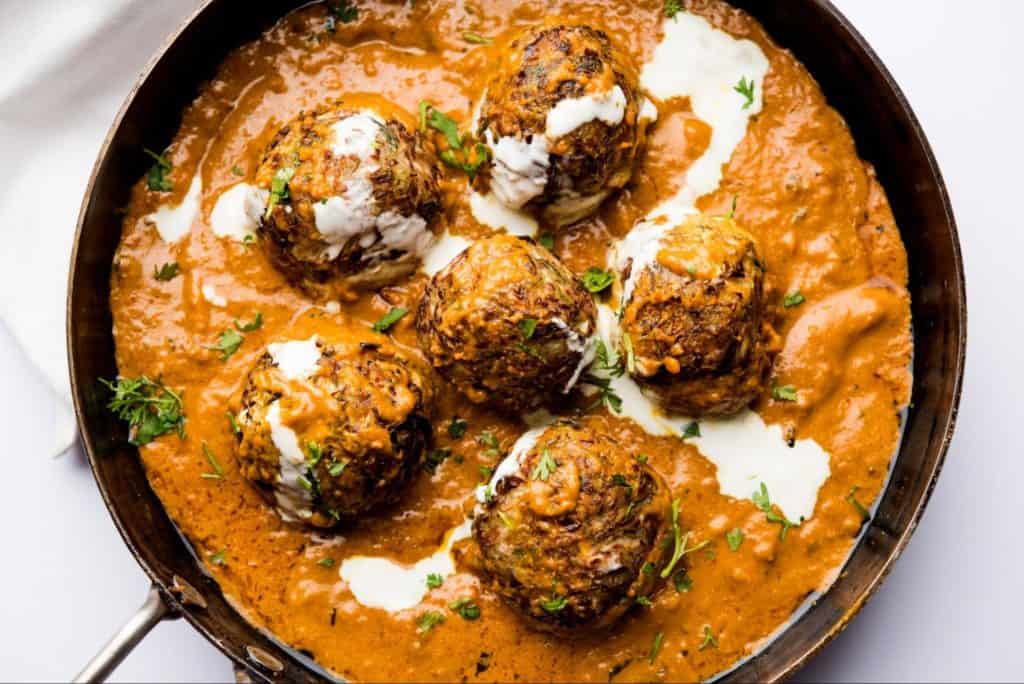 Malai Kofta
Once your taste buds meet malai kofta, they'll never turn back again. The beauty of this dish lies in its unique contrast of textures.
To make a masterful malai kofta dish, you'll fry potato and paneer dumplings (kofta) until perfectly crispy on the outside while still velvety-soft on the inside. Then, dunk your dumplings into a sweet and lightly spiced curry (malai).
It's one of the more difficult dishes to master in Indian cuisine, but the practice is definitely worth it. This vegetarian-friendly delicacy pairs perfectly with crispy paratha, steamed jeera rice, or our citrus-infused lemon rice.
Side Dishes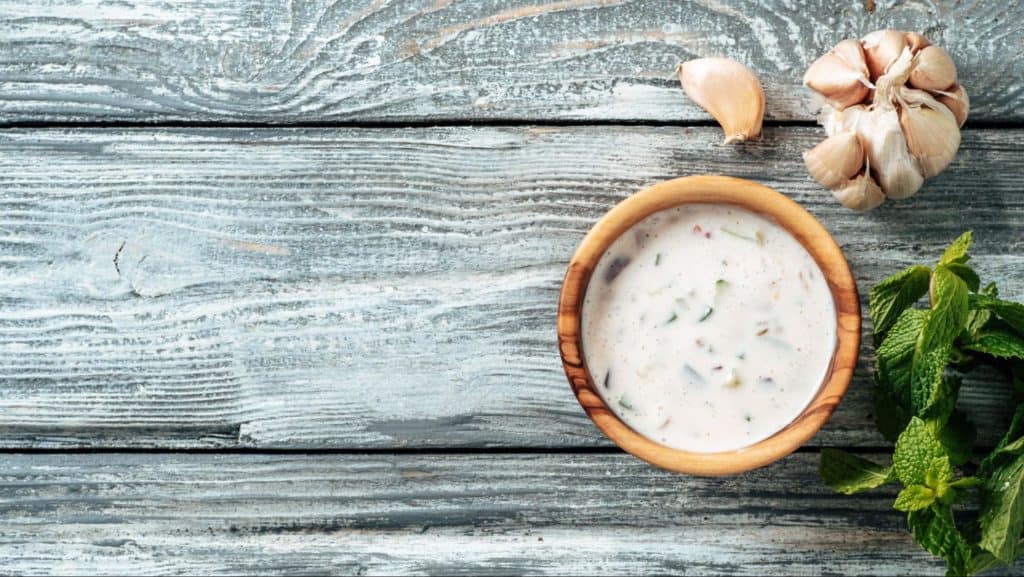 Raita with Cucumber
This popular savory side is made up of only two ingredients — cucumber and curd (yogurt) — for a simple, creamy compliment to any main entreé.
Refreshing to the palate, cucumber raita can be whipped up in five minutes and makes the perfect cooling pair to any spicy biryani, masala, or pulao dish.
If you'd like to add some spice to your cucumber raita, pepper in some red chili powder, cayenne pepper, or roast cumin along with cilantro and mint.
Dal Tadka (Dal Tarka)
This Indian lentil dish combines softened lentils with savory spices and rich ghee to create a scintillating soup packed with healthy plant proteins and rich fats.
The tadka method of cooking tempers aromatic spices over high heat to release their oils and flavors before introducing them to the rest of the dish.
This process brings out even more flavor than traditional cooking methods, but also requires choosing an oil that can withstand high heat. So, instead of using a relatively low smoke point fat like olive oil, be sure to opt for ghee, avocado oil, or sunflower oil.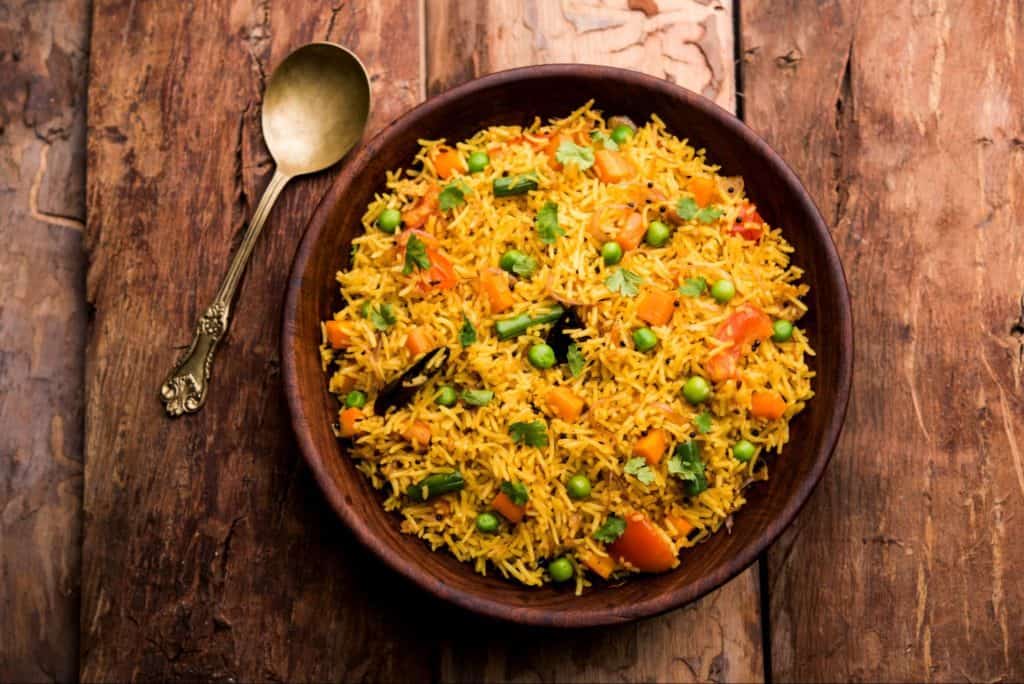 Spring Vegetable Pulao
This savory Indian rice dish pairs scintillating spring veggies with basmati rice, and it cooks in less than 20 minutes! Once you've boiled your basmati and cooled it to a simmer, it's time to add your favorite in-season produce.
Think mushrooms and onions, kale and collard greens, carrots and cabbage — whatever's in your produce drawer and whatever you're in the mood for will make a perfect addition to your Veggie Pulao.
Ghee, or clarified butter, infuses some much-needed creaminess to your veggies. If you don't have ghee on hand, don't sweat it. Substitute in your preferred cooking oil for a rich, creamy effect.
Of course, no Veggie Pulao would be complete without its fair share of spices. While store-bought ground spices can certainly work in a pinch, whole spices add another dimension to an already outstanding dish, adding a burst of indescribable flavor in every bite of this Indian vegetarian recipe.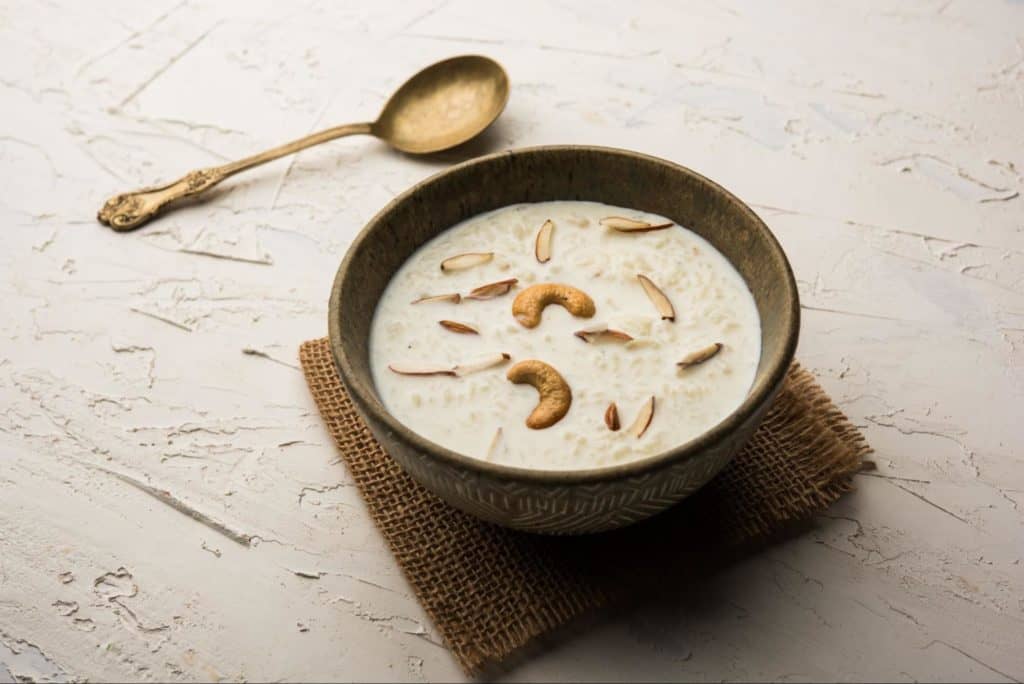 Desserts
Kheer (Indian Rice pudding)
This classic dessert proves that basmati rice is so much more than just a side dish. It's the perfect base for the mouthwateringly sweet, delicious dessert that is kheer. In contrast to chunky American rice pudding, Indian rice pudding has a thinner, creamier texture.
To create that signature creaminess, all you need is a healthy serving of heavy cream or rich coconut milk. The rice is the perfect vessel for soaking up the liquid, especially when cooked for hours on low heat.
A splash or two of vanilla extract provides a delicious toasted flavor while ginger infuses a warm spice component. Golden raisins and chopped pistachios and almonds provide juicy and crunchy texture while cardamom infuses just the right amount of spice to contrast the sweetness of the dish.
Kheer tastes delicious whether you eat it chilled out of the fridge or warmed up for a cozy winter dessert.
At its best, kheer is so much more than just a dessert. Make yourself a bowl as an early afternoon snack with some juicy, fresh fruit topping for an always delicious Indian vegetarian dish.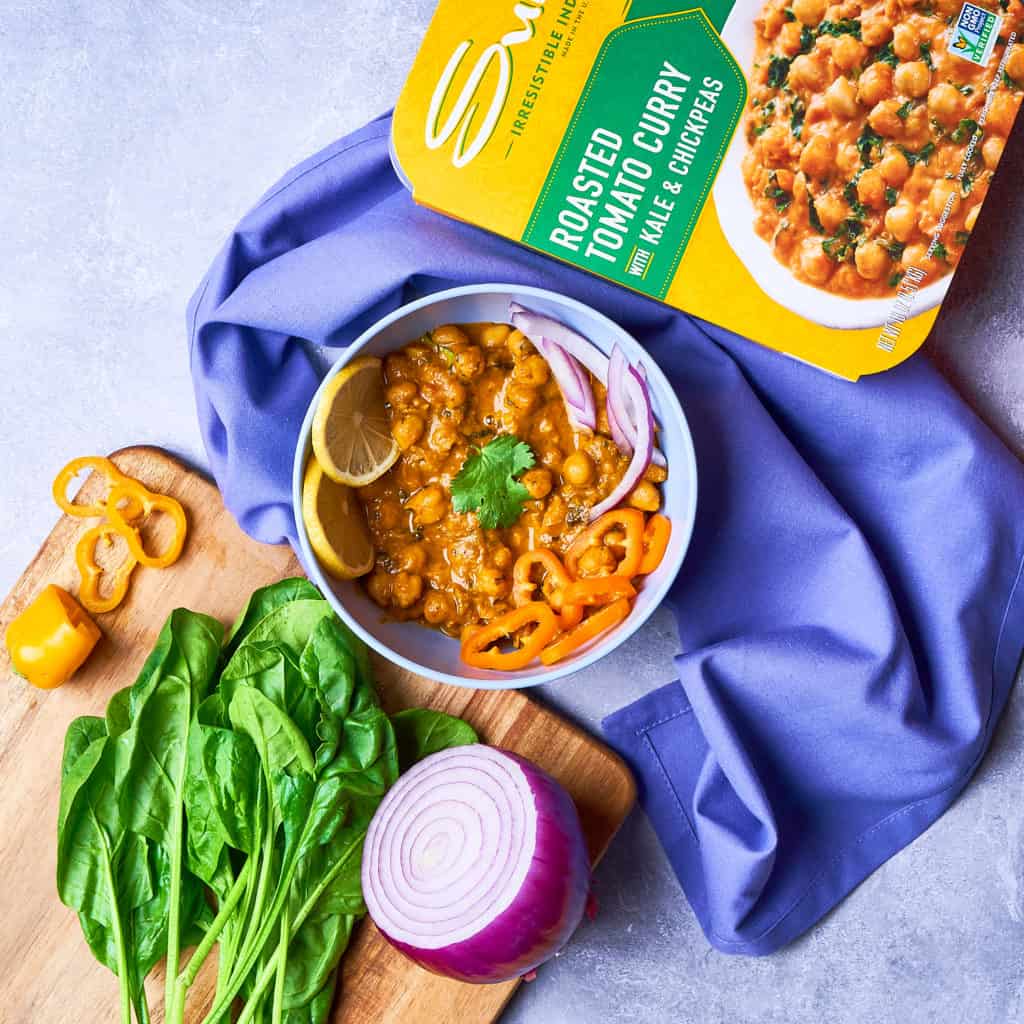 Serve Up Vegetarian Indian Recipes With Sukhi's
From fresh, juicy paneer to crispy spring veggies to sweet and savory rice pudding, there are few world cuisines better suited to fitting a vegetarian lifestyle than Indian food.
The eight dishes we've featured above represent only a fraction of the veggie possibilities on offer — and mastering each one could take months of practice and preparation.
While preparing a vegetarian feast each night could certainly be memorable, it could also be incredibly time-consuming. That's where Sukhi's steps in.
With delicious entreés, sides, and sauces designed to provide mouthwatering flavor while cutting down on cooking times, Sukhi's mission is to give families the opportunity to truly connect over the dinner table without the stress of multiple-hour kitchen sessions.
Look towards Sukhi's Tandoori Marinade to make tandoori cooking a breeze or our Roasted Tomato Curry with chickpeas and kale for a filling, veggie entreé. For sides, our fluffy lemon rice and fruity Mango Chutney are perfect accompaniments to dozens of Indian dishes.
While you're waiting for your order to arrive, browse our blog to learn more about tandoori cooking and the delicious leavened and unleavened flatbreads that make up Indian cuisine.