What is Paneer? Everything to Know About This Indian Cheese
If you're a cheese lover, this one's for you! In Indian culture, it's common to be a vegetarian or vegan, and whether you are or not, you've probably at least heard of Paneer.
In this post, we're covering everything you need to know about Paneer cheese, including how to make it, where to find it, and other important factors.

What is Paneer?
Paneer is an Indian cheese that's made from curdled milk and some sort of fruit or vegetable acid like lemon juice. There are some distinct traits that make Paneer the cheese that it is:
It's an unaged cheese

It's a soft cheese

It doesn't melt
You can eat paneer as a snack, incorporate it into your favorite Indian dishes or enjoy over breakfast. And while cheese might not seem like a common breakfast item, don't knock it until you've tried it!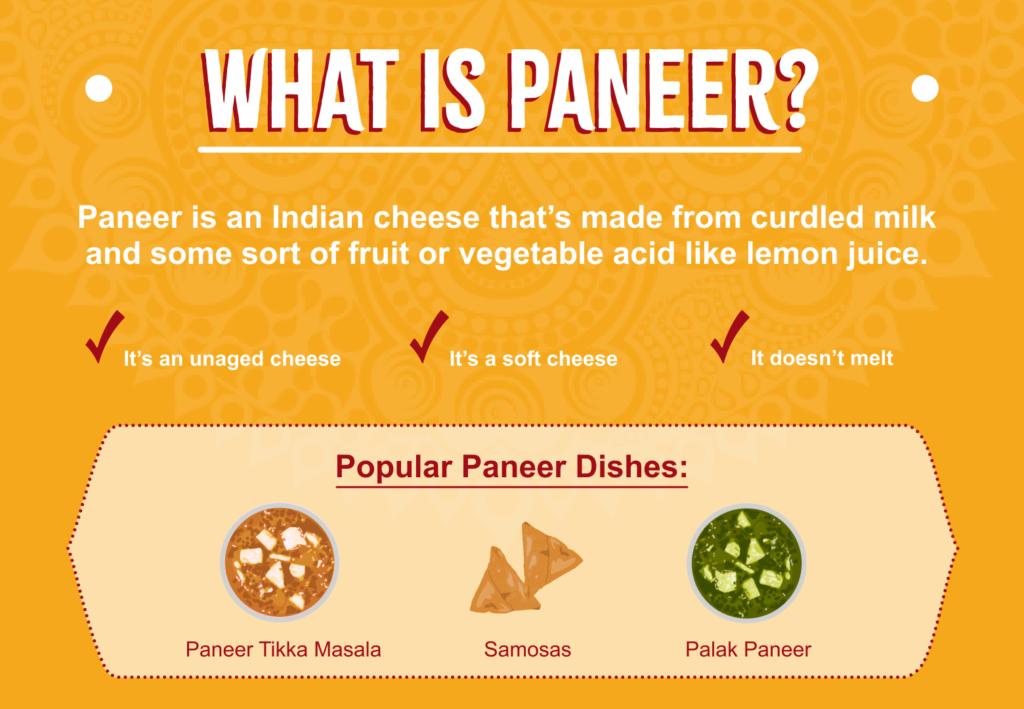 There are different theories as to where Paneer originated, the oldest and most common of them dating back to the 16th century in Southeast Asia where Persian and Afghani rulers first introduced the cheese. No matter its origin, it's no secret that Paneer is a big and tasty part of Indian cuisine.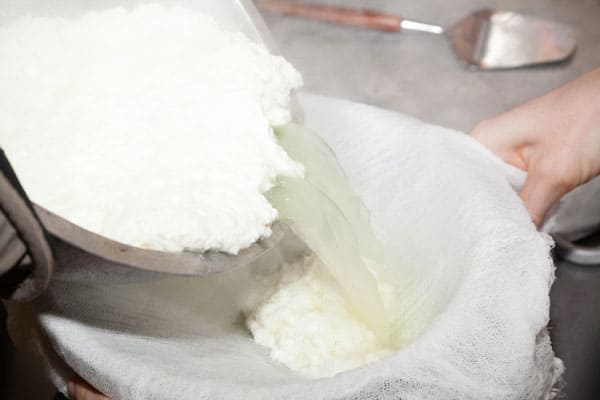 How to Make Paneer at Home
The great news about Paneer is that you can make it yourself at home if you're feeling up to some homemade, fresh cheese. Perhaps the best part about making Paneer at home is that the ingredients and items necessary are so simple. You'll have delicious Indian cheese in under one hour. Here is a quick overview of how to make paneer:
You line your colander with a large double layer of cheesecloth and set it in the sink. Then, bring 8 cups of whole milk to a gentle boil over medium heat while stirring. Once that happens, add in your lemon juice and turn the heat to low.
While stirring, the curds will start forming! Remove from heat and pour contents into your lined colander and rinse with cold water. Take the cheesecloth in hand and squeeze out the excess liquid. Then tie it to your faucet to let the remaining liquid drain.
After that, twist the ball tightly and place another plate on top and weigh it down with a heavy pot to ensure smooth cheese. Refrigerate it like this for about 20 minutes and then enjoy!
Ready to try it? Check out our blog on how to make Paneer for in-depth instructions and delicious Indian dishes paneer can be used in.
WHERE TO BUY PANEER
Not up for making your own cheese? No problem — you can buy Paneer from a number of places. Of course, your local Indian grocer is the first option to find Paneer as they will most likely have one or two brands of Indian cheese available for purchase. If you don't have an Indian grocer nearby, there are some other store-bought Paneer options! You can usually find Paneer locally at your local store or even online on Amazon.
If you want to skip cooking completely, our Paneer Biryani brings together Paneer cheese with cauliflower, carrots, and peas seasoned with aromatic spices like turmeric, cumin, and ginger; all cooked with fragrant Basmati rice.

Paneer Substitutes to Try
If you can't find Paneer or are living a vegan lifestyle, there are some Paneer substitutes you can try in place of the traditional Paneer.
Mexican Queso Blanco or Queso Fresco

Most similar to Paneer

Potentially easier to find

Mild Feta Cheese

Wash to reduce briny flavor

Extra Firm Tofu

Great for vegans

Be sure to drain it well

Will absorb flavors of whatever you're cooking it in

Cottage Cheese
All of these are great alternatives to Paneer and will most likely work in any dish where you'd normally use Paneer. Of course, nothing will taste identical to Paneer, but if you're in a pinch, these cheeses will do the trick.
POPULAR PANEER DISHES
There are a wide variety of meals that include Paneer, especially in Indian culture. Some of the most popular Paneer recipes in Indian cuisine include:
Paneer Butter Masala

Kadai Paneer

Dum Paneer

Paneer Bhurji
All of these dishes are very popular in India and revolve around our beloved Paneer. Whether you're eating Paneer by itself or in a dish, be sure to use it up quickly, as it only keeps in the refrigerator for about two or three days.
Paneer is just the beginning when it comes to Indian vegetarian dishes, from dinner dishes to sides, the possibilities are endless, but we listed some of your favorites below: