How To Make Paneer At Home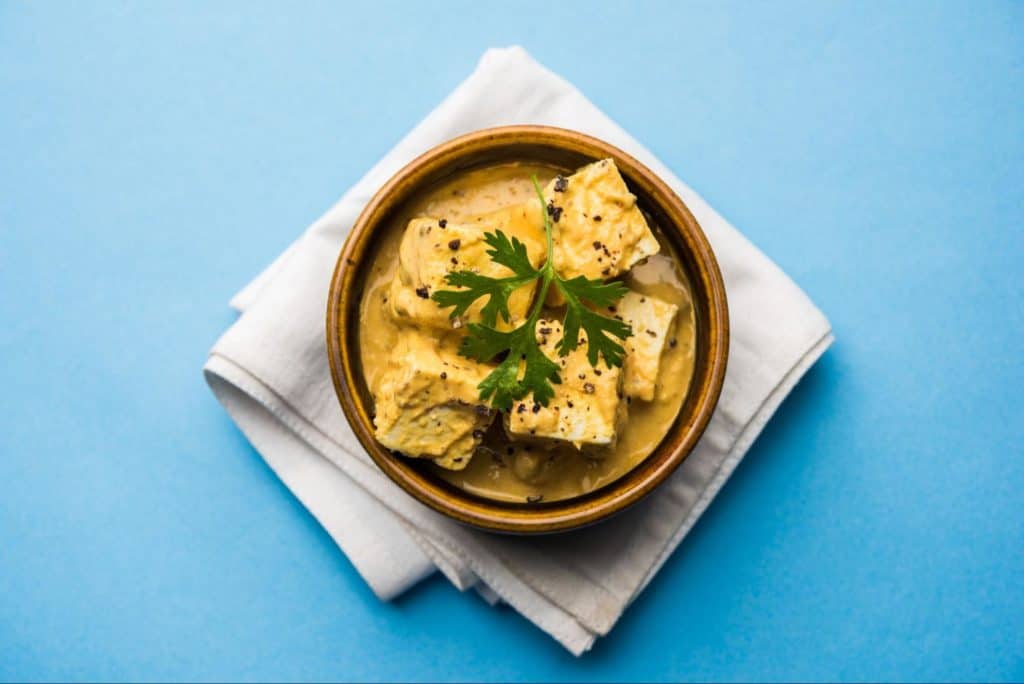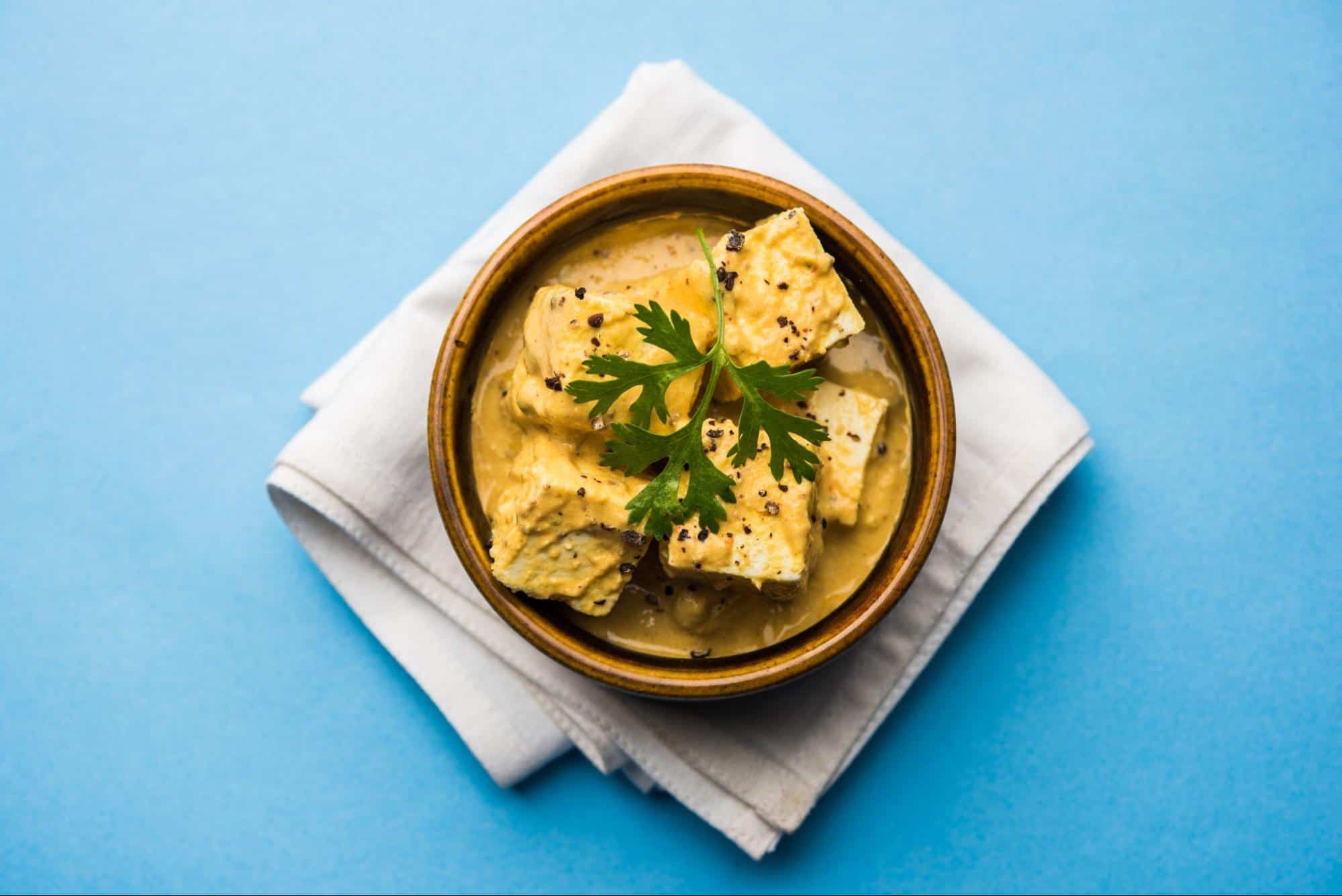 Tender, fresh cheese? What could be better than that?
Well-suited for snacking and perfect as a protein base in any curry, paneer is one of the tastiest and most versatile items in the wide world of Indian food.
Crafting your own homemade batch of these delectable cheese cubes can seem intimidating at first. Fortunately, making your own paneer isn't as difficult as it might seem.
Read on to learn all about this delicious curdled cheese and how you can incorporate a paneer recipe or two the next time you're craving Indian cuisine.
What Is Paneer?
To put it simply, paneer is a delicious Indian cheese made from curdled milk and a fruit or vegetable acid such as lemon juice.
If you've never come across this scrumptious cheese, it's a bit of a unicorn in the cheese world. It's similar to ricotta or cottage cheese but tends to come in a firmer, dryer texture due to the preparation process.
While the origin of paneer is an area of hot debate, one of the most common theories is that paneer originated in the sixteenth century in Persian lands and gradually spread to the Indian subcontinent.
However paneer came about, we're grateful that it's here.
This cheese stands out whether you eat it in a creamy masala dish, a scrumptious snack, or even for breakfast if you'd like an extra rich start to your day.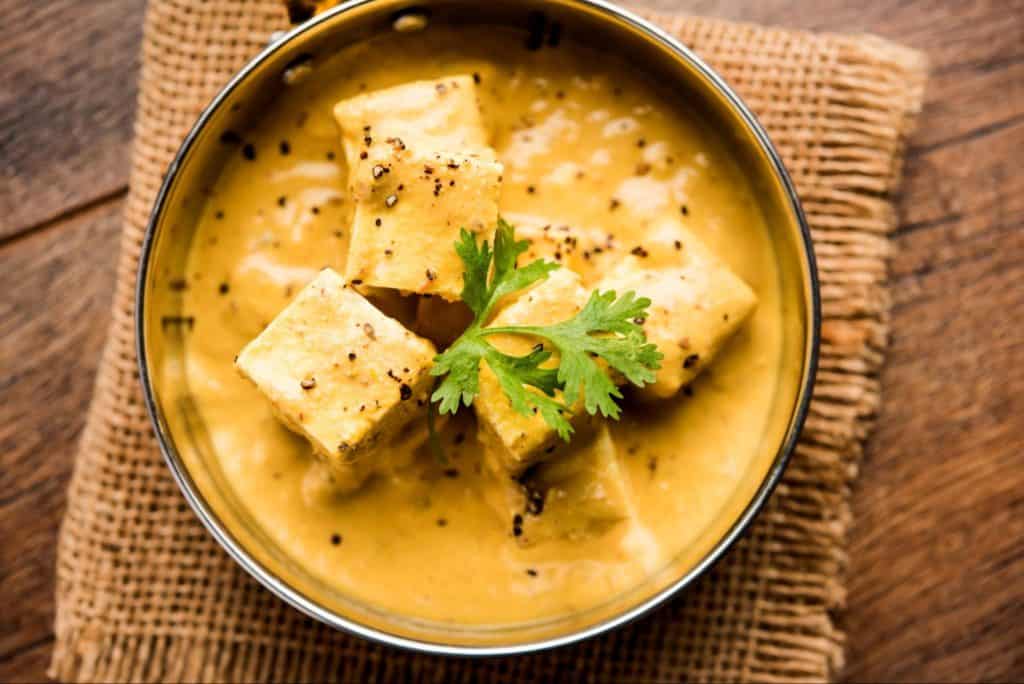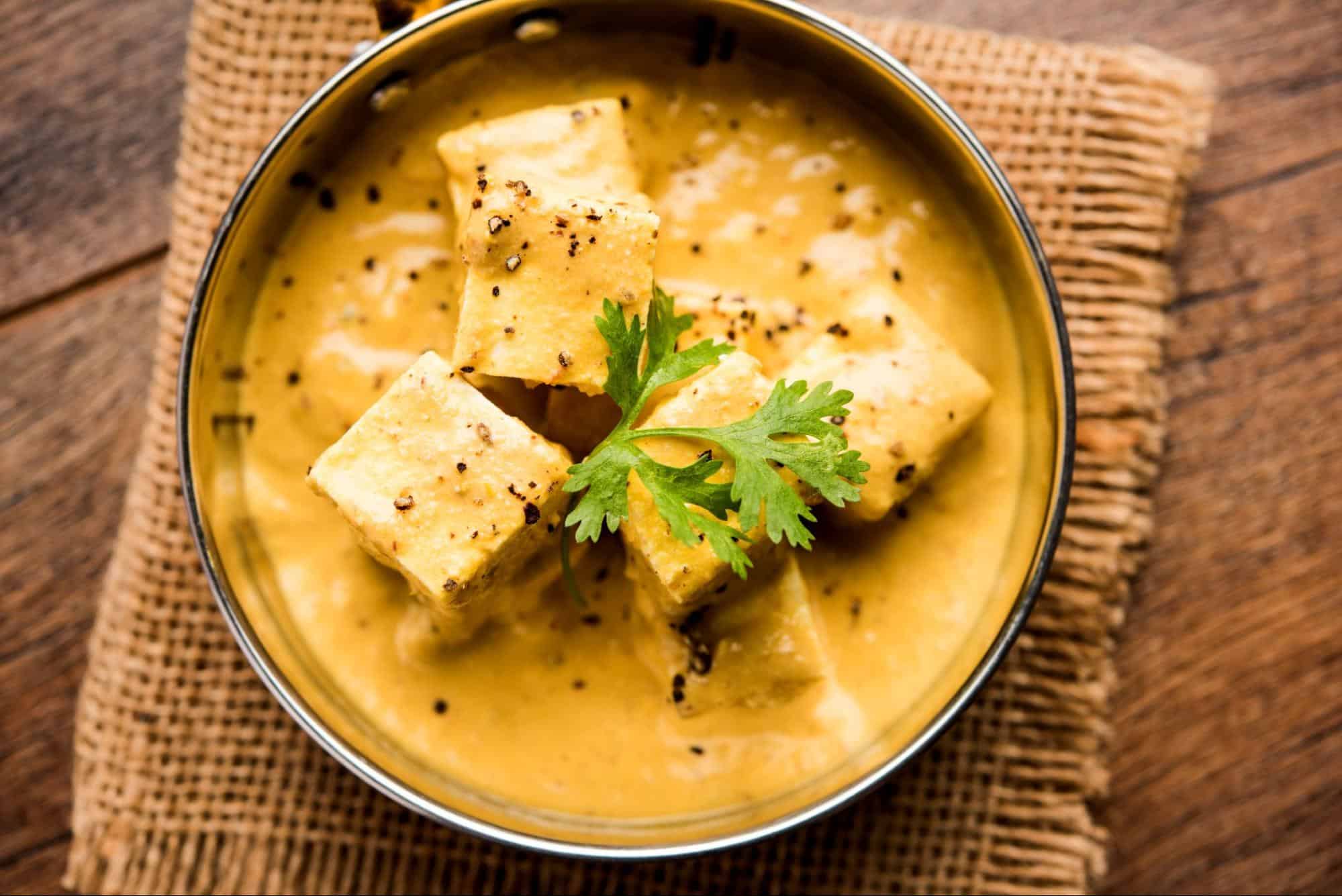 How To Make Paneer
This delicious dish is easy to make at home with ingredients you likely already have in your pantry or refrigerator.
All you need is whole milk, a cheesecloth, lemon juice, and about an hour of your time. Sweet and simple!
To make a delicious batch…
Start with a colander and a hefty double-layered cheesecloth.
Line a colander with a double-layered cheesecloth and set it in the sink.
Simmer 8 cups of whole milk to a low boil over medium heat.
Once you have a low boil, add in a splash of lemon juice and turn the heat down to a light simmer.
As you stir gently, the curds will slowly begin to form over the next 3-5 minutes.
Remove from heat and allow the pot to cool for 5-10 minutes.
Pour the mixture into your lined colander.
Take the cheesecloth and squeeze out the excess liquid. You can also tie the cheesecloth from the sink faucet and let it drain into the sink for 5-8 minutes.
Place a plate and heavy pot filled with water on top of your paneer to gradually dry out the paneer and give it a set form and shape.
Place your plate, pot, and paneer in the fridge and let cool for 20 minutes.
Remove your paneer, cut it into cubes, and you're ready to dig in!
P.S. If you're wondering how long paneer typically lasts, it should keep well in the fridge for about three or four days. To keep your paneer fresh for months, pop it in the freezer.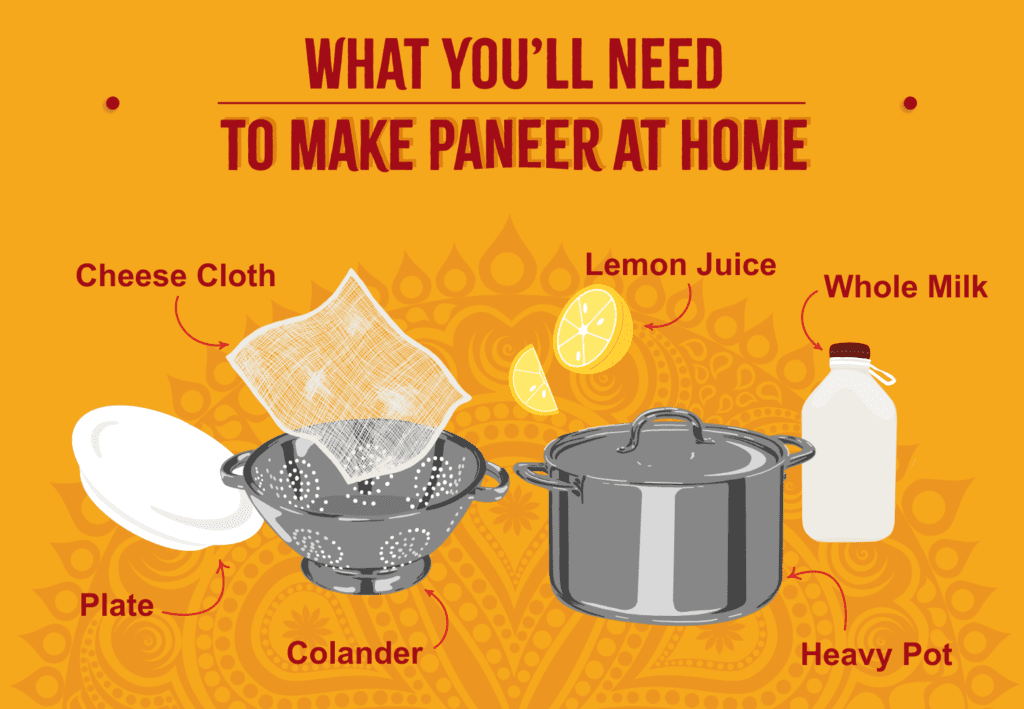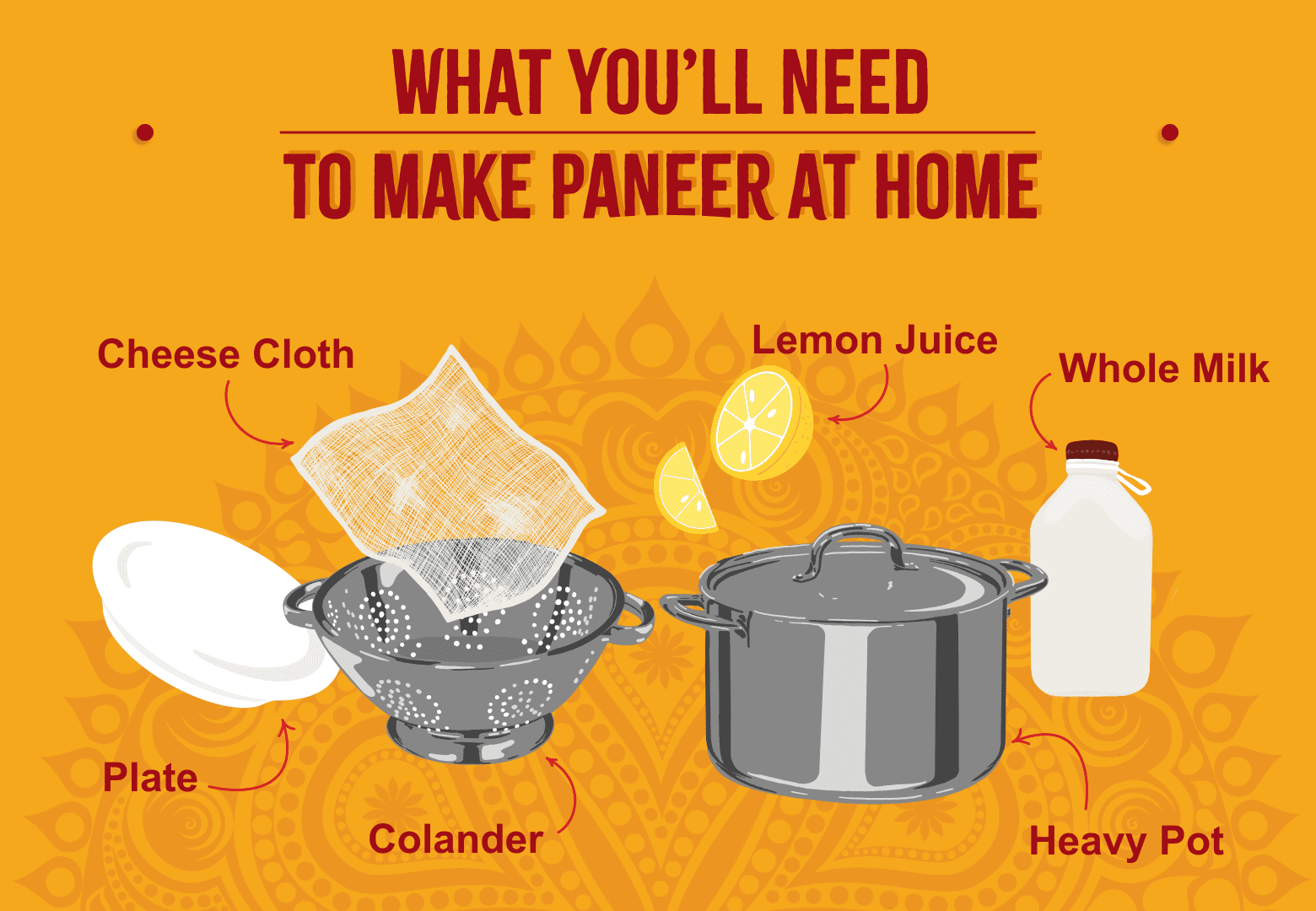 Paneer Dishes
While paneer tastes absolutely mouthwatering on its own, it really becomes the star of the show when you pair this chewy cheese with spicy curries and a diverse array of delicious dishes.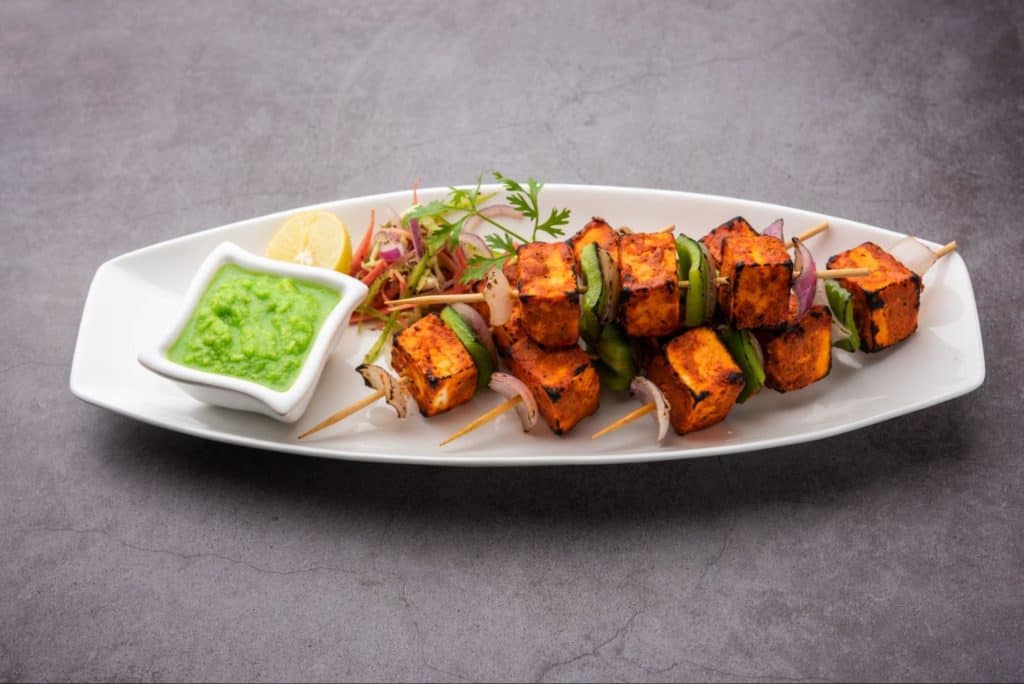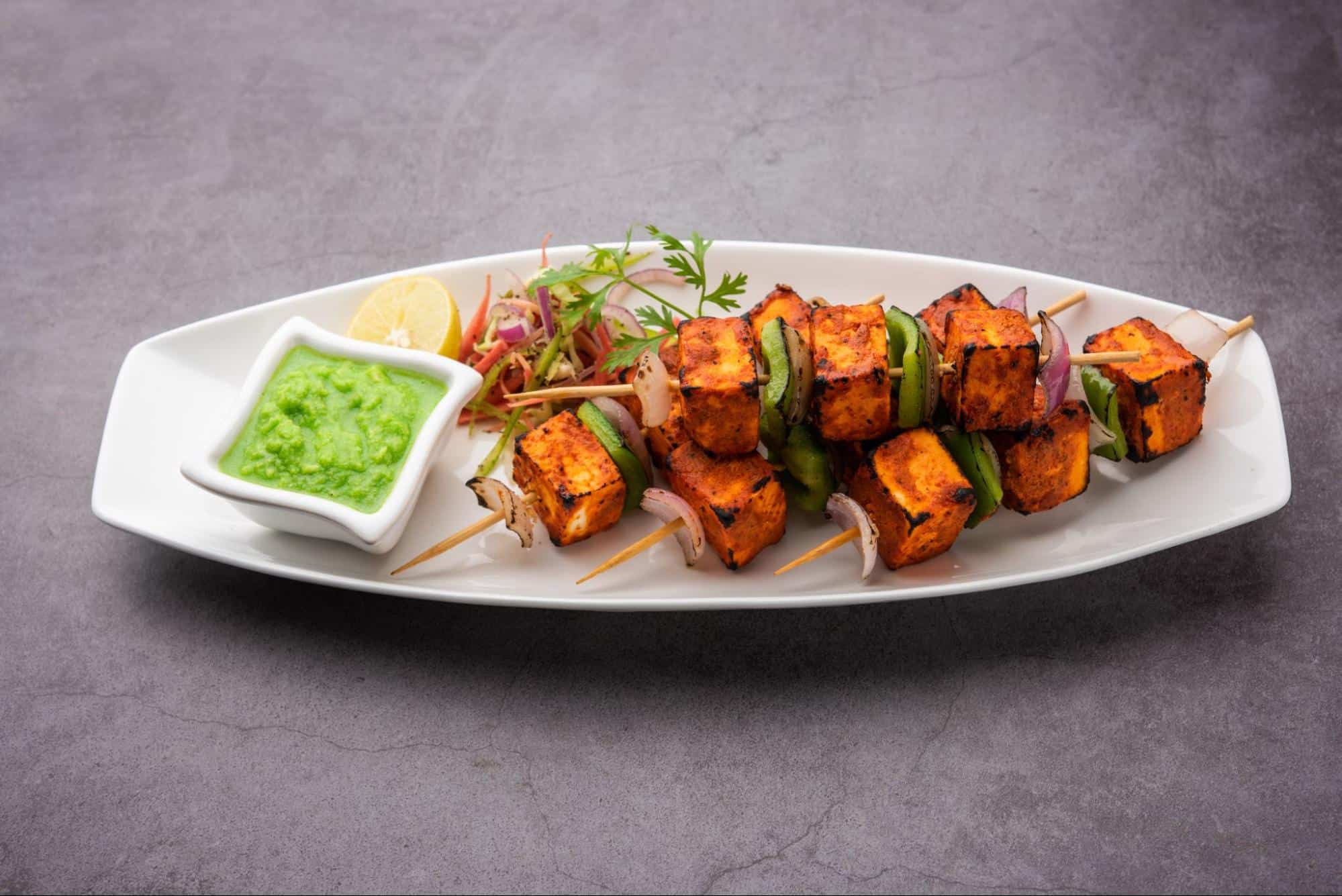 Tandoori Paneer (Paneer Tikka)
If you like Tandoori Chicken, chances are you'll fall in love with tandoori paneer, also known as paneer tikka. In this dish, chewy paneer cubes are skewered, marinated in a perfectly seasoned tandoori masala, and roasted at incredibly high temperatures.
This process locks the spices of the marinade within the cheese, giving it a mouthwatering burst of smoky flavor.
To make your own paneer tikka at home, use Sukhi's Tandoori Marinade along with some delicious veggies like bell pepper, onion, tomato, and some refreshing mint or tamarind chutney!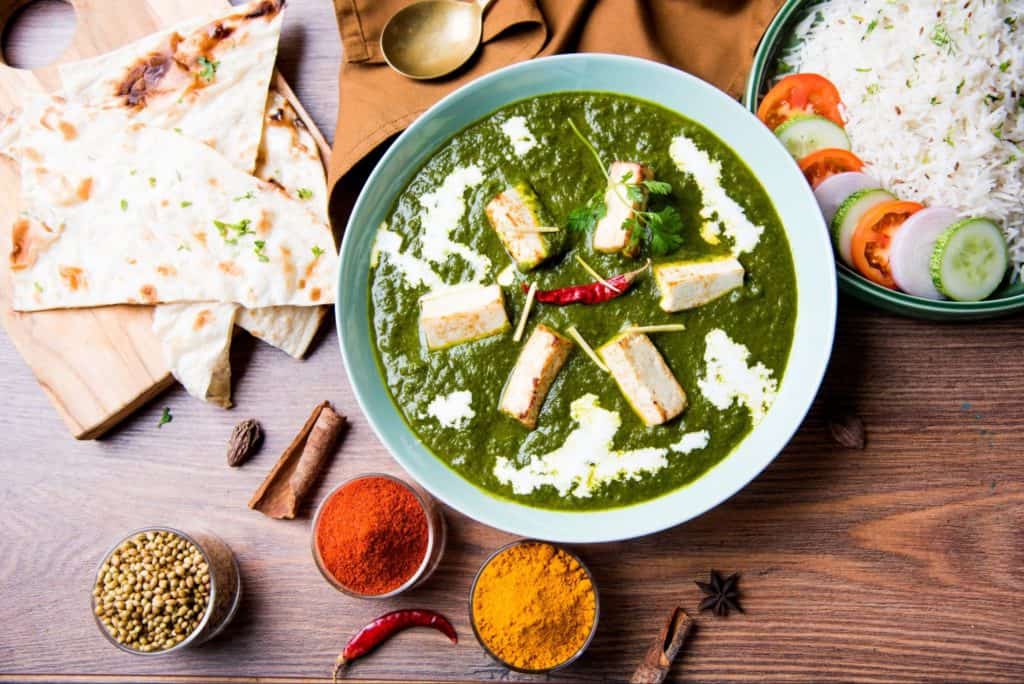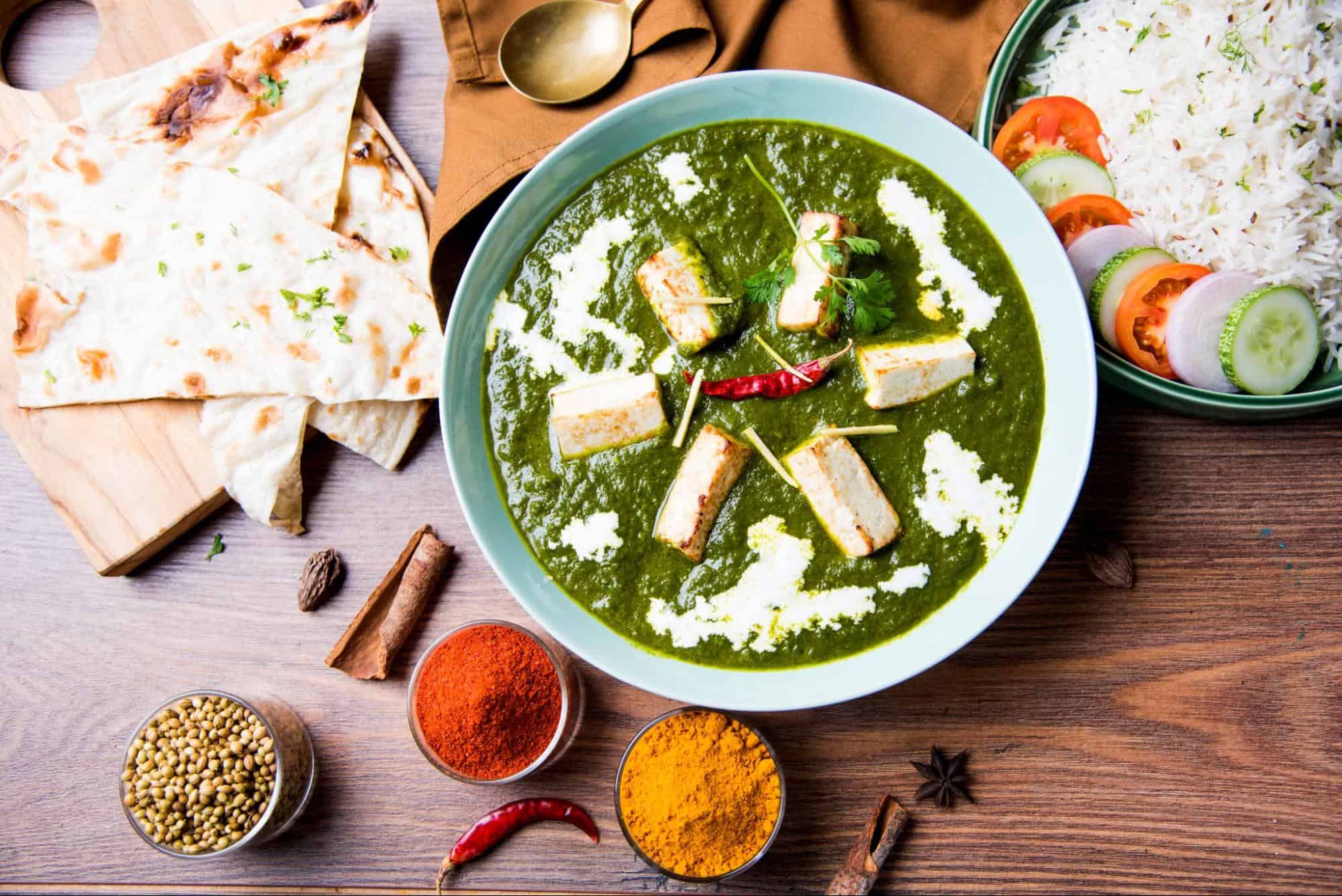 Palak Paneer
Chewy paneer cubes in a creamy spinach sauce? Count us in!
There are hundreds of ways to make this delicious vegetable dish, and you'll want to try each and every one. Filled with healthy nutrients like Vitamin A and iron along with creamy paneer flavor, this vegetarian entreé is sure to please.
While this dish is often confused with saag paneer, palak paneer only includes spinach while saag paneer usually includes at least two or three different types of greens such as mustard greens, collard greens, and fenugreek leaves.
To make your own palak paneer, simply rinse your spinach before blanching in boiling water for a couple of minutes. Transfer your spinach to ice water to preserve the natural vibrancy of the crop.
After pressing the spinach, mix your greens up in a food processor along with hearty spices like green chilies, crushed garlic, and diced ginger. Once you have a pureé, heat a few tablespoons of ghee and mix it into the dish for an extra boost of rich flavor.
Delightful on its own, palak paneer also pairs beautifully with fluffy naan, saffron rice, or a breathtaking biryani.
Paneer Tikka Masala
A scrumptious vegetarian alternative to our ever-popular chicken tikka masala, this creamy dish is comprised of creamy paneer and a spiced tomato-based sauce. Did we mention it's super easy to make with one of Sukhi's Curry Sauces like our Tikka Masala?
This paneer tikka masala recipe is definitely one you're going to want to add to your recipe book.
After whipping up your homemade paneer, simply coat those delicious cheese cubes in a simmering mixture of tikka masala and — voila!
You've created a dish that is destined to become a mainstay in your recipe repertoire.
Matar Paneer
Originating from the Punjab region in northern India, matar paneer is an incredibly popular vegetarian dish, and for good reason. The creamy spicy gravy makes a perfect pairing with the delicate sweetness of peas and the soft paneer cubes.
To make this crowd-pleaser, start by sautéeing cumin, chilies, ginger, and garlic. Then add some chopped onions and stir until they've become golden and caramelized.
Add some more spices along with pureéd tomatoes, paneer, and those succulent peas. Once you add a healthy serving of hot water, simply allow the mixture to simmer before adding a last dash of coriander.
All that's left to do is serve with your favorite roti or basmati rice and dig in!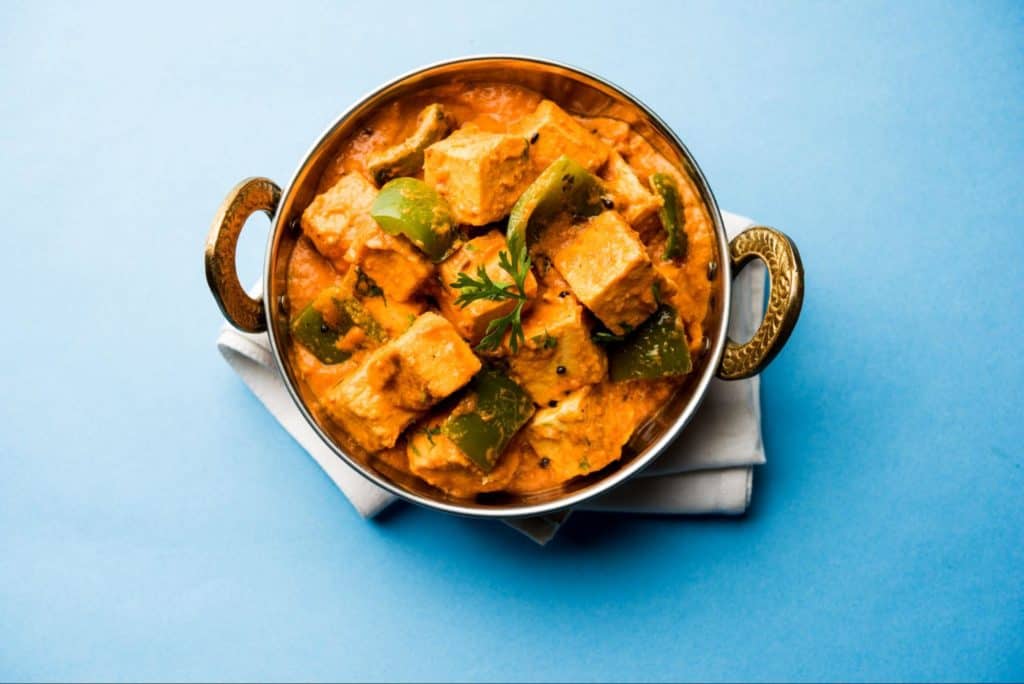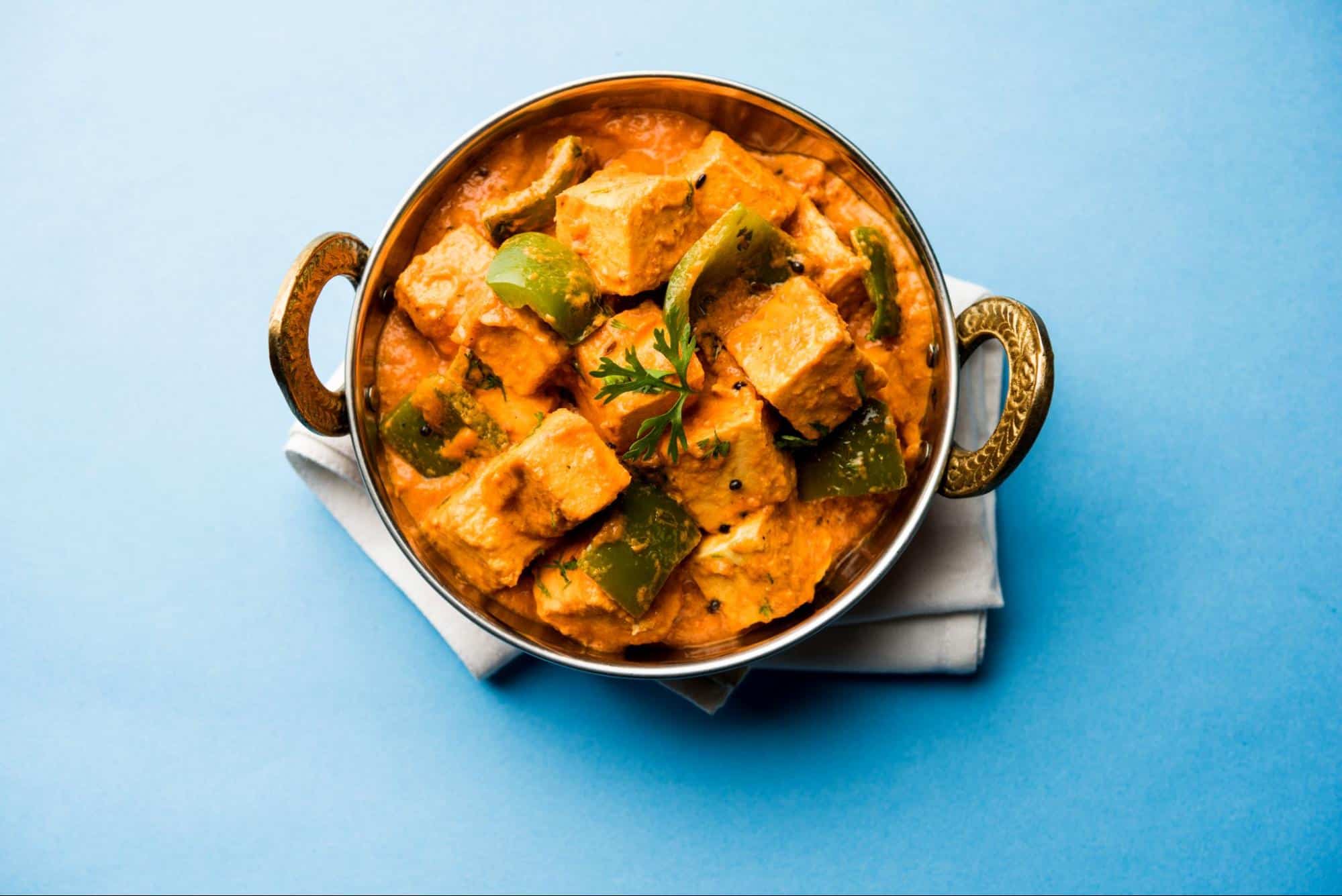 Craft the Perfect Paneer With Sukhi's
Perfect paneer is one of the staples of any Indian kitchen. With its simple ingredients, chewy texture, and tantalizing taste, this crumbly cheese can transform an ordinary meal into a creamy delight.
So go ahead, whip up a homemade batch. If your first attempt doesn't come out exactly as you wanted, don't give up. Try again!
Once you have paneer down-pat, you can incorporate this scrumptious cheese into hundreds of delicious combinations, including as a vegetarian substitute for many of your favorite meaty Indian dishes. It also tastes amazing when mixed into veggie patties like aloo paneer tikki.
Enjoy your paneer on its own or pair it with Lemon Rice and a chicken entreé like our Chicken Tikka Masala or tended Chicken Vindaloo. It also pairs beautifully alongside one of our delicious naanwiches!
While you're waiting for your paneer to finish, browse through our blog to discover hundreds of delicious recipes covering all that Indian cuisine has to offer.