Did you know that breakfast in India varies by region? We've put a list together of some of the best Indian breakfast recipes out there!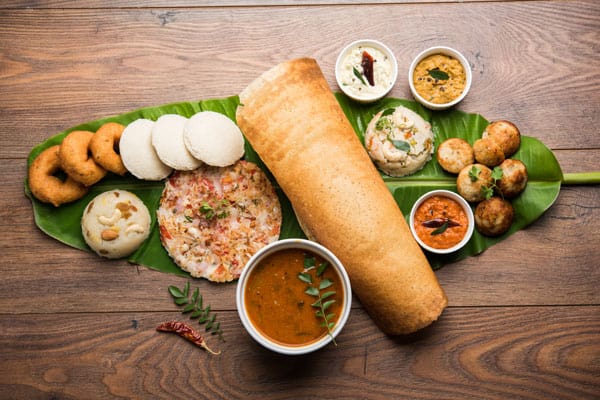 When thinking about classic breakfast foods, it's likely that eggs, toast, bacon, cereal, and orange juice come to mind. While it's not uncommon in the U.S. to occasionally have pancakes for dinner, normally breakfast foods are distinguishable from lunch and dinner foods. That's not always the case in India! In fact, oftentimes breakfast resembles lunch or dinner meals. Of course, these traditional meals vary by region and can be made vegetarian or even on the healthier side. We've compiled a list of some of the best Indian breakfast recipes just for you!
North Indian Breakfast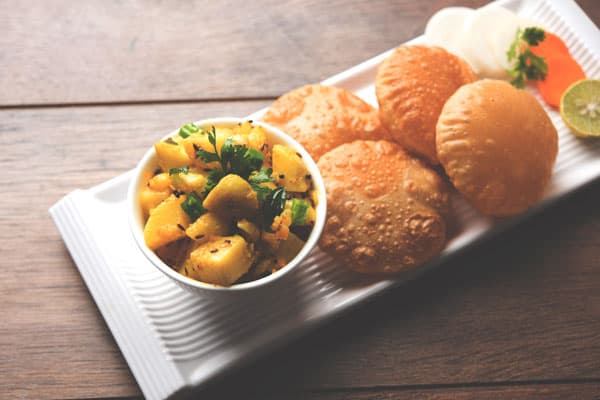 North India breakfast traditions are unwavering and widely celebrated as being diverse and delicious. Here are some of our favorites!
Aloo Poori is a popular potato curry typically enjoyed on weekends as it's a heavier start to the day! This is the traditional Punjabi recipe.
https://www.vegrecipesofindia.com/aloo-poori-punjabi-aloo-poori/
Bread Pakora originated in the north and is great for a quick and simple breakfast snack! This recipe calls for bread stuffed with spiced potato filling and then smothered in batter and deep-fried.
https://www.vegrecipesofindia.com/bread-pakora-recipe-potato-stuffed-bread-pakora/
There are many different kinds of paratha, but moong dal is definitely a favorite. They can be served alone or with curry, jam, or Nutella! https://www.hungryforever.com/moong-dal-paratha-recipe/
Kanda Batata Poha is a well-loved breakfast meal in northern India. It's a rice base with potatoes, onion, various seeds, and spices. https://www.hungryforever.com/kanda-batata-poha-recipe/
Many eat Dal Bhari Puri for lunch, but it's also a delicious way to get your day started! Because who wouldn't want fried, puffed bread in the morning!?
https://food.ndtv.com/recipe-dal-bhari-puri-312334
South Indian Breakfast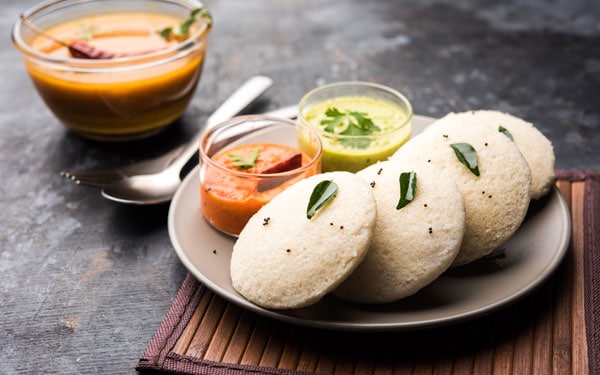 Much like north Indian traditions, south Indian meal traditions are steadfast and come with a wide array of options!
If you're in the market for a filling breakfast, this popular southern Indian staple is a must. It's a savory cake made from rice and lentil batter. https://www.vegrecipesofindia.com/idli-recipe-how-to-make-soft-idlis/
Always say yes to fried donuts! These are made from black grams and are crispy and perfect. https://www.vegrecipesofindia.com/medu-vada-recipe-medu-vada/
Rice noodles are another popular south Indian breakfast. They can be served with curry or coconut milk.
https://www.vahrehvah.com/idiyappam
Instant Wheat Dosa Gothambu
Quick breakfast for the win! These pancake-like circles can be made savory or sweet. https://recipesaresimple.com/instant-wheat-dosa-gothambu-dosa/
Another south Indian Favorite, Ven Pongal is a savory and spicy dish that's a combination of moong dal, rice, and spices. You can serve it up with sambar or chutney. https://hebbarskitchen.com/ven-pongal-recipe-khara-pongal/
Healthy Indian Breakfast

If you're watching your weight or just looking to make healthier food choices, this breakfast section is for you!
This rice recipe is healthy and quick as it can be made in a pressure cooker! https://www.healthykadai.com/2017/04/vegetable-dalia-pulao-weight-loss-recipe.html
Upma is at the top of the list for a quick and easy breakfast! It's made with semolina, herbs, and veggies. https://www.indianhealthyrecipes.com/upma-recipe-how-to-make-upma/
Poha is popular in western India. Made from rice flakes, it's a favorite healthy option for those who like a savory breakfast.
http://foodviva.com/breakfast-recipes/poha-recipe/
This veggie cheela is quick and easy! It's comparable to a veggie omelet and is so tasty. https://www.spiceupthecurry.com/besan-cheela-recipe/
Add some beetroot to your dosa batter and it becomes that easy to add some veggies to your diet! https://rakskitchen.net/beetroot-dosa-recipe-healthy-breakfast-recipes/
Vegetarian Indian Breakfast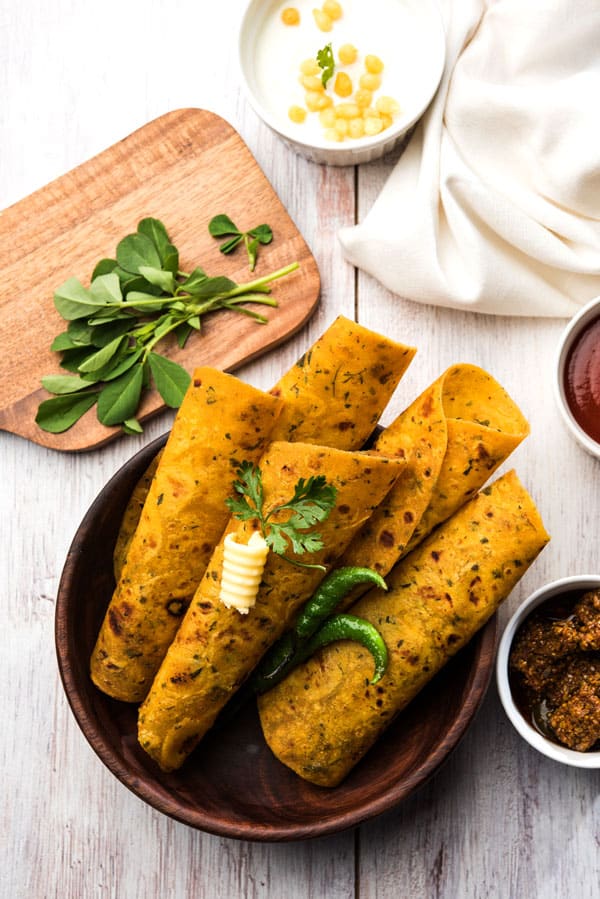 There are so many delicious veg options in the Indian culture, so it was hard to narrow this list down, but we persevered! Here are some favorites.
Pongal is a specialty rice dish that is often prepared for special occasions in South India, but you can make every day special if you make this for breakfast! https://recipes.timesofindia.com/recipes/pongal/rs61051454.cms
Misal Pav is similar to a stew and often served with bread or pav. A filling and hearty dish that'll keep you full until lunch! https://hebbarskitchen.com/spicy-maharashtrian-misal-pav-recipe/
This flatbread made from leaves and whole wheat pairs up perfectly with plain yogurt. https://www.spiceupthecurry.com/methi-thepla-recipe/
Akki roti is the best! It's a soft and crispy flatbread made from rice flour, carrot, onion, and spices.
http://foodviva.com/south-indian-recipes/akki-roti-rice-roti/
Another vegetarian breakfast option is pesarattu, which is essentially green mong dal dosa. It takes a bit longer to prepare, but is well worth the wait! https://www.kannammacooks.com/pesarattu-recipe-andhra-pesarattu/
Whether you're eating Medu Vada from South India, Bread Pakora from North India, a healthy Poha, or vegetarian Pongal, you can be sure that you're starting out your morning with a delicious and nutritious homemade masterpiece. Which is your favorite Indian breakfast recipe? Let us know!