Sukhi's 6 Favorite Side Dishes
Meals aren't just about the main course… sides can liven up any table!
Indian side dishes provide a great counterpoint to the typical cuisine. The proper side can complement the flavors of your entree, enhancing the entire dish. But with such a wide variety of options, it can be tricky to pick your top side.
This article will break down Sukhi's favorite side dishes, from traditional to fusion, and show how much a side can enhance your experience.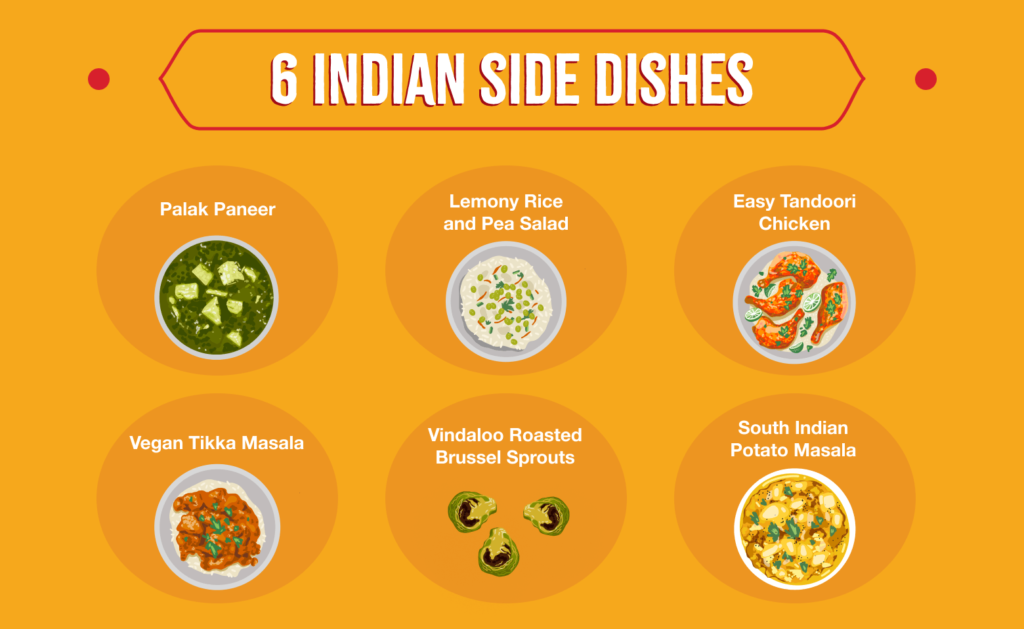 Our Favorite Sides
Use the following sides to level up your cooking talents. We've collected an array of options to keep your meals varied and fresh.
Follow the ingredients to see which options are the simplest for you, and work your way up from there. Follow the links for all the recipes!
#1 Vindaloo Roasted Brussel Sprouts
Our vindaloo roasted brussels sprouts offer a twist on the classic recipe. We've taken traditional vindaloo curry and paired it with a less traditional vegetable! These vegetables contain maximal nutrition and – if cooked correctly – provide a heavy dose of flavor. You don't have to stick to the script– we suggest using your favorite vegetables. Potatoes, cauliflower or broccoli would all be great options to soak up that sauce.
To make this recipe, mix some Greek yogurt with Vindaloo Curry Sauce, toss with the veggies and roast in the oven until brown. You'll feel both healthy and satisfied after this dish.
#2 Lemony Rice and Pea Salad
Our Lemony Rice and Pea Salad is a zesty, bright dish that will keep you satiated. This easy-to-make side utilizes rice and lemons to create a great blend of flavors. With a total cook time of 10 minutes, this dish provides great output with little effort!
To make, remove our Lemon Rice from its package and pour it into a large bowl. From there, you'll add an assortment of ingredients: snap peas, raisins, green onions, lemon zest, lemon juice, mint, and salt. Mix the entire dish while adding olive and pepper for extra flavor.
#3 Palak Paneer
When it comes to Indian side dishes, Palak Paneer is a classic. This vegetarian curry dish originated in the Punjabi region of India but can vary house to house. The dishes main components are spinach and fresh-pressed cheese.
You'll be able to easily make this dish in an Instant Pot. First, put your cooking oil in the Instant Pot on saute mode. Add cloves and fennel seeds. Once they begin to sputter, add finely chopped onions. Once the onions are golden and translucent, add ginger-garlic paste and cook for 30 seconds. Now, stir in your tomato paste and add chopped spinach. From there, you can seal the Instant Pot. Once complete, add a half cup of water and mix to make a smooth paste. Your final ingredients: cream, garam masala, and paneer. Stir all these together. We recommend serving with rice or hot parathas!
#4 Vegan Tikka Masala
Here's another great plant-based option for you. Vegan Tikka Masala is an excellent addition to many types of plates. This traditionally meat-based option combines creamy sauce with robust flavors. The best part? You can complete this dish in 15 minutes.
To make, heat a cooking pot on medium and transfer in one packet of Sukhi's Tikka Masala sauce. For a nice addition of proteins, stir in chickpeas. From there, add 14oz of coconut milk and stir well. Now, cover your cooking pot and simmer on medium-low heat between 5-8 minutes. When the time's up, turn off the heat, garnish with cilantro. Make sure to serve this side hot.
#5 South Indian Potato Masala
South India is home to plenty of the best Indian meals. South Indian Potato Masala – also known as aloo masala or potato masala – is a side commonly eaten with breakfast or brunch. No matter the time of day, this dish gives a delicious taste of Indian cuisine.
The dish is light on ingredients but still packs a heavy dose of flavor. That's a winning combo. To make your very own, heat oil in a bottom pan before adding chili, mustard seeds, and curry leaves.
When the dish begins to sputter, add the classics: asafetida and turmeric. After stirring, add onions and cook for 3-5 minutes on medium heat until translucent. You're almost there. Just add potatoes and salt and mix! Eat alongside your breakfast for a great dose of strong flavors.
#6 Easy Tandoori Chicken
Tandoor is a cyclical-shaped oven that is used to make "Tandoori" dishes like Tandoori chicken, paneer and even grilled flatbreads like naan or kulchas! This cooking style originated over 5,000 years ago and has become heavily integrated into Indian culture. Don't have a tandoor? That's okay. You'll be able to make Grilled Double Yogurt Tandoori Chicken right at your home barbeque grill or oven.
This recipe won't take much strain at all; just marinate the chicken thighs in a mix of Sukhi's Tandoori Marinade, garlic, ginger, and Greek yogurt. Soak the thighs overnight and then place them in the microwave before grilling– a process that helps make the meat juicier. Grill on your barbeque until the meat is cooked to an internal temperature of 165 degrees.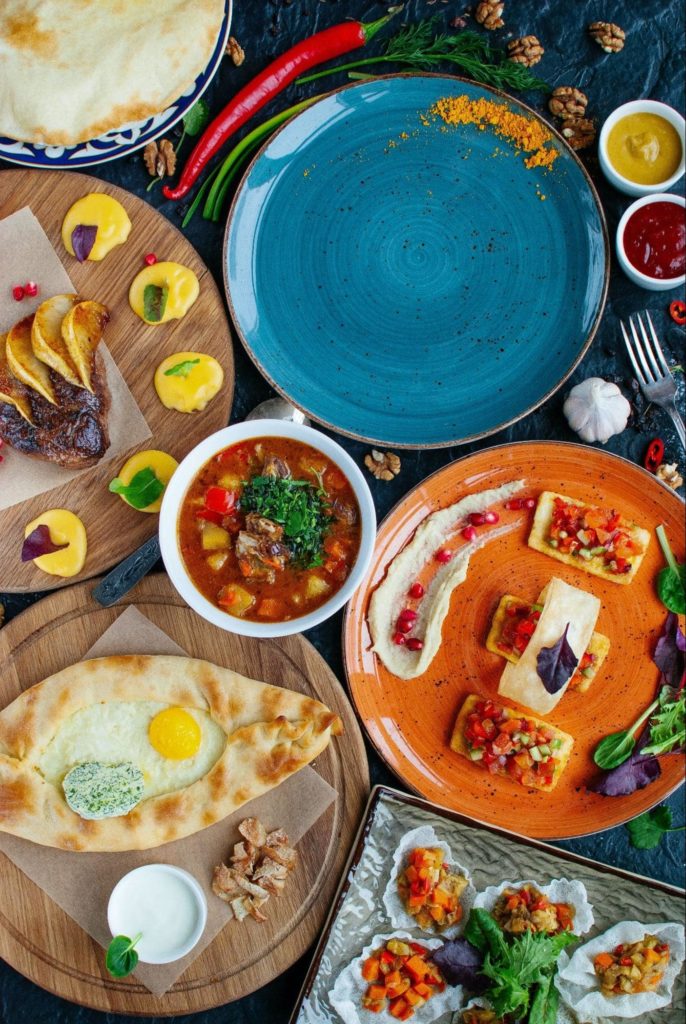 Enhance Your Dishes Today
Expand your palate by trying any side you can get your hands on. Cooking and eating a wide range of dishes will expand your culinary horizons.
At Sukhi's, we aim to pack you with all the cooking information you need to make your Indian dishes sing. Meals are all about balance. Explore our appetizers and snacks for more ideas on enhancing your plate. 
Never let your meal plans go stale. Our main dishes contain a wide range of possible meals to keep you and your table happy.  If you're looking for convenience, our easy meals will give you a night of delicious, delectable flavor. 
Stay fresh with our expert's blog. We'll teach you all about India's regional cuisines and a few of our favorite Indian vegetarian dishes.
The more Indian food you cook, the better you'll be. We hope your sides can keep your plate fresh and tasty.