Vindaloo Roasted Brussels Sprouts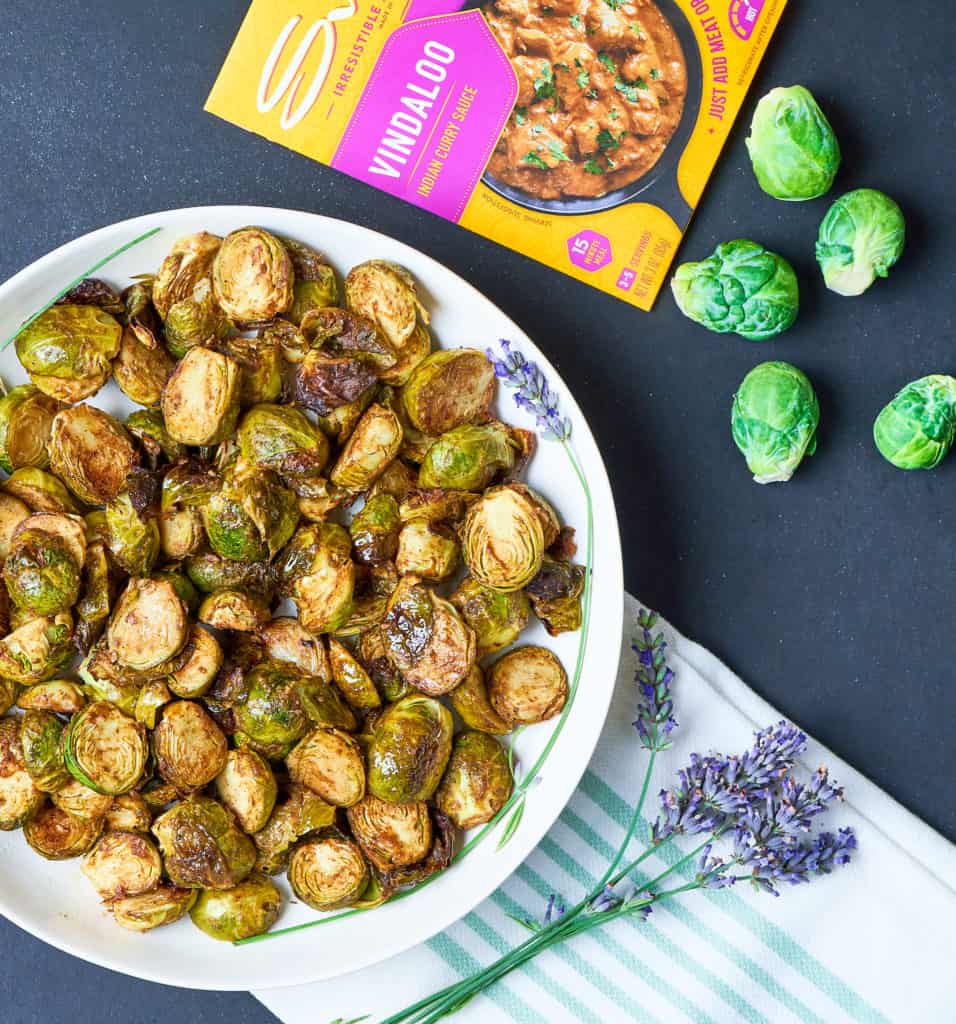 Sorry, Belgium. We did it better.
Brussels sprouts are one of the healthiest vegetables you can find, often referred to as a "superfood." They're packed with fiber, antioxidants, and key vitamins.
Unfortunately, even the health-conscious among us sometimes struggle to eat their fill of sprouts due to their slightly bitter, polarizing taste.
Let's change that.
Our Vindaloo Roasted Brussels Sprouts bathes the leafy green in our rich, aromatic Vindaloo Indian Curry. This curry packs all your favorite Indian spices, caramelized onions, and tangy vinegar into a single sauce that could convert even the most fervent sprout skeptics.
Plop in a dollop of creamy Greek yogurt, toss the veggies in the oven until brown and crispy, and you're ready to eat.
Once you do, the only question you'll have is how something so healthy could taste so… not.
Vindaloo Roasted Brussels Sprouts
Ingredients
1

packet (3 oz)

Sukhi's Vindaloo Curry Sauce

1½

lbs

Brussels sprouts

6

oz

Greek yogurt

1

tsp

olive oil
Instructions
Cut off stem ends of sprouts, remove any yellow outer leaves, and cut in half length-wise.

Mix the packet of Vindaloo Curry Sauce with Greek yogurt and toss with sprouts.

Wipe the olive oil on a sheet pan and spread Brussels sprouts evenly on top.

Roast for 35-40 minutes or until browned on the outside and tender on the inside. Enjoy!

Optional: Serve with red pepper flakes and garlic yogurt sauce to spice things up even further.