HOW TO COOK DAL: TIPS FOR ALL TYPES OF DALS (BEANS AND LENTILS)
This guide covers the most popular types of lentils and beans used in Indian cooking, including Kala Chana, Mung Dal, and more!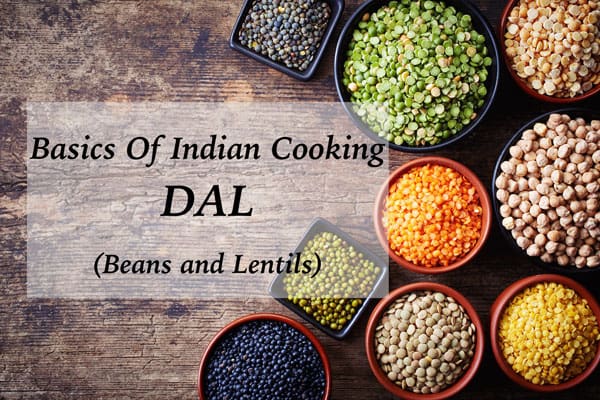 What is Dal?
Let's delve into the colorful world of dals and lentils. Though often translated as lentils, dals are actually any split pulses (legumes). A pulse refers to the dry, edible seed of the pod. This includes beans, lentils, peas, and other little seeds in lentils or beans.
So, any split legume is considered a dal in Indian culture. These pulses are typically offered in three different ways: whole, split with the skin on, or split with the skin removed.
List of topics discussed in the post:
In this post, we're going to hit on everything you'll need to know about legumes, beans, lentils, and dals used in Indian cooking like:
The difference between legumes, lentils, pulses, and dal.
How to cook lentils.
The different types of dals and lentils used in Indian cooking.
Tips on how to cook each type of dal.
The health benefits of dal
The benefits of dals are seemingly endless! Dals make a tasty and nutritious addition to any meal as they're high in protein and low in fat. For example, the combination of dals and rice is a perfect and complete protein match. 
If you're vegetarian, this can be a huge staple in your diet! They're also high in fiber, and complex carbohydrates and are typically gluten-free. Let's not forget they're also rich in vitamins and minerals and are extremely heart-healthy. We're not seeing many cons here!
Cooking Lentils:
If this is your first time cooking lentils, there are some tips to keep in mind so that you can make the perfect pot of lentils! 
First, to have the best-tasting lentils, you'll want to ensure they're as fresh as possible. If your lentils are feeling too tough in texture, you might have bought old lentils. Make sure you check the expiration date before buying bags of lentils. Another way to avoid this is by buying lentils from bulk bins instead of bags since they will likely be replaced more often. 
Next, you should always rinse your lentils before cooking them. This removes all the abrasive residues you don't want them cooking in. 
Once you're ready to cook, it's important to remember that lentils take on whatever flavors you're cooking them with. Make sure you take advantage of their unique texture and enjoy experimenting with different flavors! 
While cooking, ensure you're not boiling them at too high of a rate for too long! Overcooking your lentils can lead to a mushy texture, which nobody wants.
Bean, Dal, Lentil, and Pulse Types (And Cooking Tips):
There are many different types of dals used in traditional Indian dishes. There's red, black, green, yellow, white… the list goes on and on! Let's look at some of these colorful lentils used in everyday Indian cuisine and uncover key cooking tips for each one.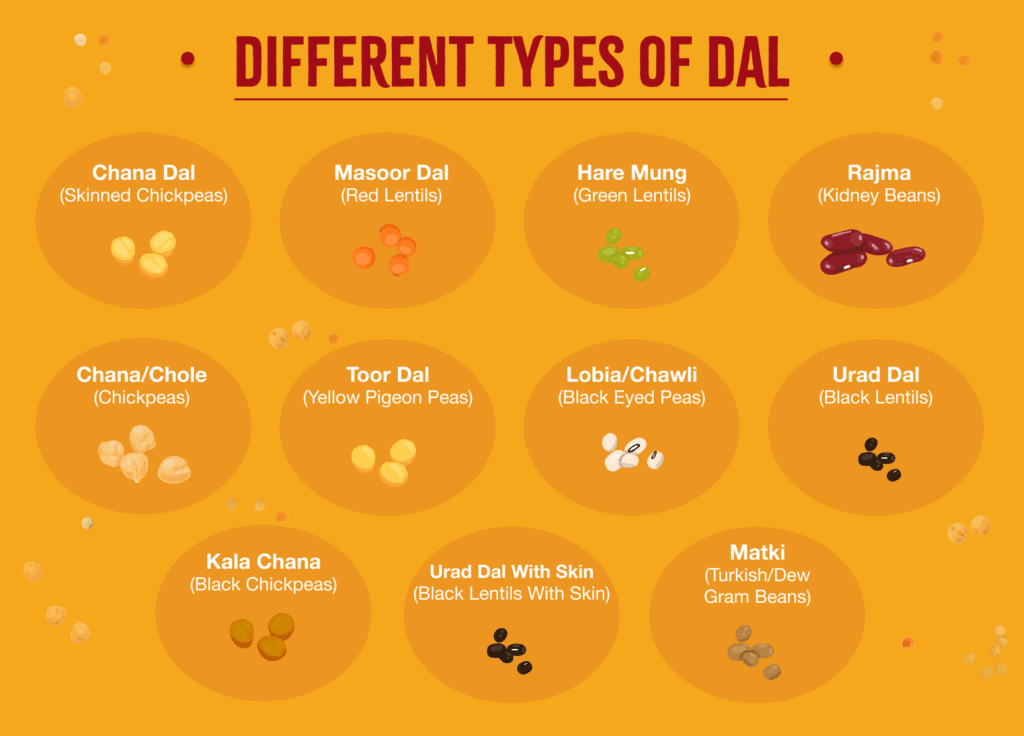 CHANA DAL (SKINNED CHICKPEAS)

What is Chana Dal? 
Chana Dal is simply a small type of skinned chickpea. This type of lentil has a nutty flavor and is typically used in dry curries or ground into flour. 
They can also be used to make flatbreads (Puran Poli), vegetable balls (Koftas), or vegetarian pancakes (Cheelas)! It's a time-saver, as the lentil cooks fairly quickly and doesn't need to be soaked before cooking.
CHANA DAL COOKING TIPS
Wash Chana Dal very well before cooking.

Depending on your recipe, you can soak Chana Dal for a few hours before cooking to speed up the process.

If you're cooking in an

Instant Pot

, you probably won't have to soak your Chana Dal.
MASOOR DAL (WHOLE RED LENTILS/SPLIT RED LENTILS)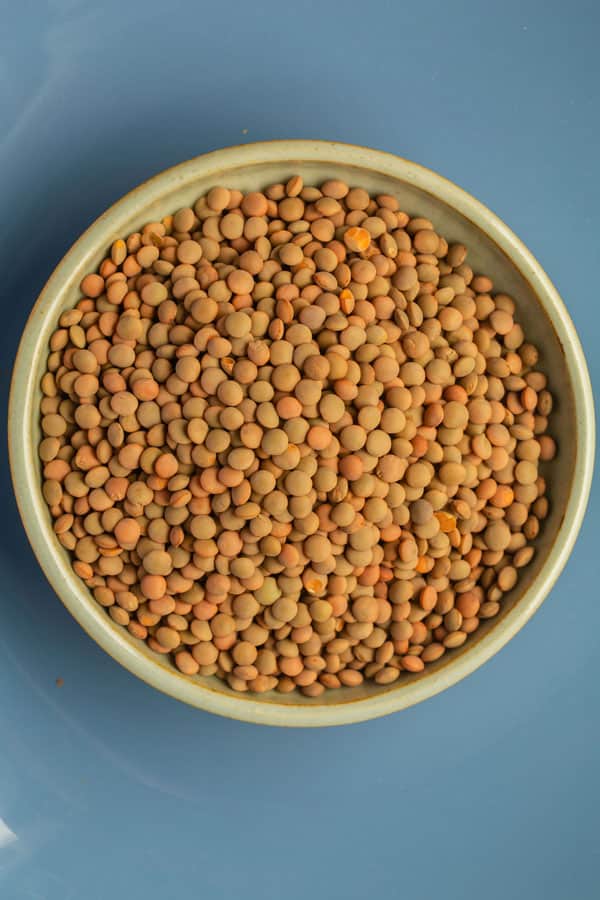 What is Masoor Dal? 
One of the most common types of lentils is masoor dal! You can use whole red lentils or split red lentils for a protein-packed addition to your cooking. They're best known for their short cooking time and the mild, subtly sweet flavor they bring to your plate. They're used in aromatic curries, rich soups, hearty salads, and many rice dishes. You can also use them in dips or sauté for a quick and healthy snack!
Unlike most other beans, you don't have to soak red lentils before cooking. Whole lentils typically take 15-20 minutes to cook but split red lentils only take around 5-7 minutes. So easy!
MASOOR DAL COOKING TIPS
To avoid creating a tough exterior, salt your lentils after they're cooked.

Since masoor dals are soft, they're great in soups and curries

If you're cooking directly in the soup, be sure to add extra liquid to make up for the liquid absorbed by the lentil.
HARE MUNG (MUNG BEANS)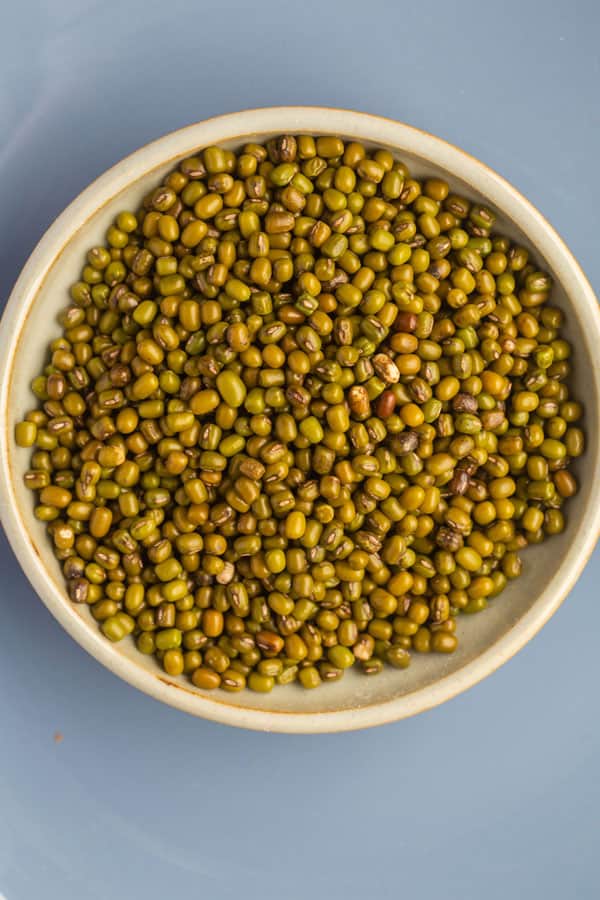 What is Hare Mung? 
Hare mung or mung beans are small green beans in the legume family. They're high in protein, fiber, antioxidants, and phytonutrients! Since they cook quickly, mung beans are great in soups, salads, and dips. 
HARE MUNG COOKING TIPS
You don't have to soak hare mung before cooking; they can be ready in as little as 20 minutes if you boil them.
RAJMA (KIDNEY BEANS)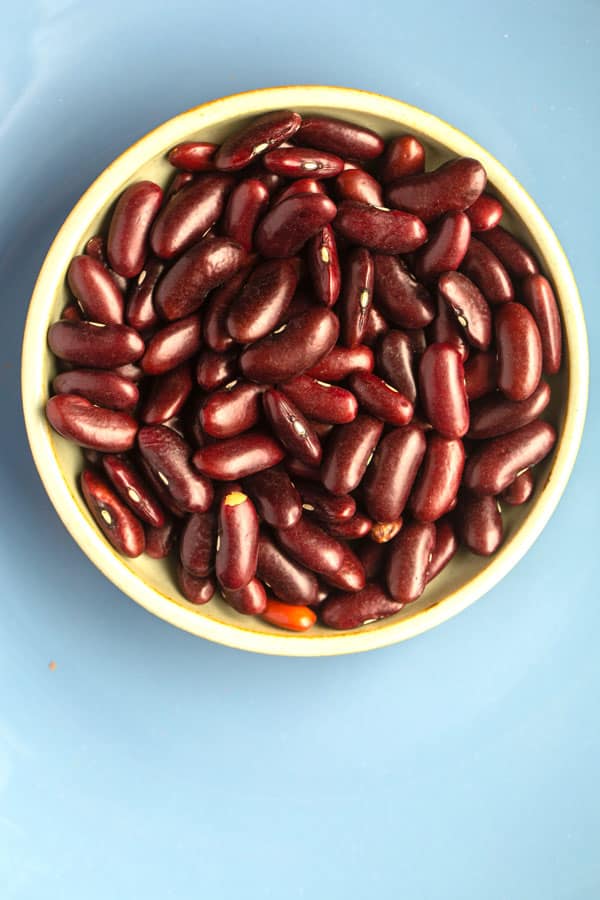 What is Rajma? 
Rajma or kidney beans are arguably the most widely known type of bean across cultures and are readily available anywhere groceries can be found. You can buy them ready to go in a can or buy them dry and soak them yourself. It's all about personal preference here! If you do choose to soak them, they'll have to soak overnight or for several hours until they are good and tender.
These are very popular in Northern India, especially in vegetarian dishes like the go-to comfort dish of rajma chawal (beans and rice). They're also used in rajma masala (curried dal), salads, vegetable patties, or outside of Indian cuisine in meat and vegetable dishes. 
RAJMA COOKING TIPS
For a quick soak method, rinse the rajma and cover them in an inch of water in a saucepan. Bring them to a boil, turn them off, and let them soak for an hour.
CHANA/CHOLE (CHICKPEAS)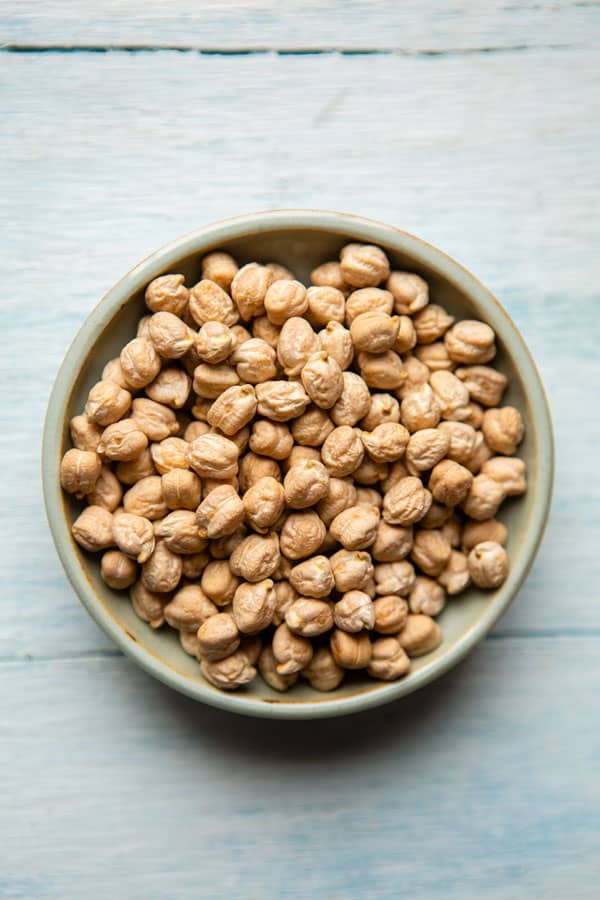 What is Chana/Chole? 
A legume of many names, chole or chickpeas are also known as garbanzo beans, Kabuli Chana, white chickpeas, and Egyptian peas. Chole have a nutty flavor that makes a delicious base for  curries and spicy dishes like chana masala in Indian cuisine. In Mediterranean cuisine, they also feature in creamy hummus, a great crunch in salads, or a yummy addition to your rice dish.
You can buy canned chickpeas or dry chickpeas, which you would need to pre-soak and boil before eating. While the canned version is convenient, the taste and texture you get starting from scratch are unmatched! 
As chickpeas are another hard legume, you'll have to soak them for several hours before they're ready to be cooked.
Chana/Chole Cooking Tips
While rinsing dry chickpeas, look for pebbles or debris as they can easily hide.

Soaking overnight is best for these if you have the time.

You can use the quick-soak method with these too. Rinse the chickpeas and cover them in an inch of water in a saucepan. Bring them to a boil, turn them off, and let them soak for an hour.
TOOR DAL (YELLOW PIGEON PEAS)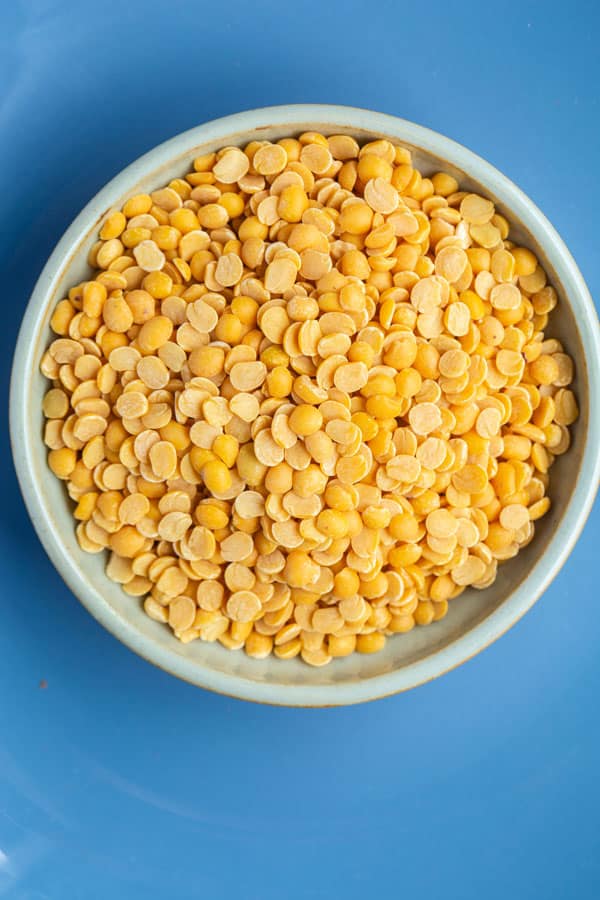 What is Toor Dal? 
Toor dal or yellow pigeon peas are a must-have in Western and Southern India. Rich in protein and folic acid, they're typically sold split and skinned. Like chana dal, toor dal can go from store to table rather quickly, as they do not require soaking. These make for a good pairing with amazing rice dishes.
TOOR DAL COOKING TIPS
These can overcook quickly, so it's best to keep the heat at a simmer and stir frequently.

After cooking, rinse them again to remove any foam that happened while cooking.
LOBIA (BLACK EYED PEAS)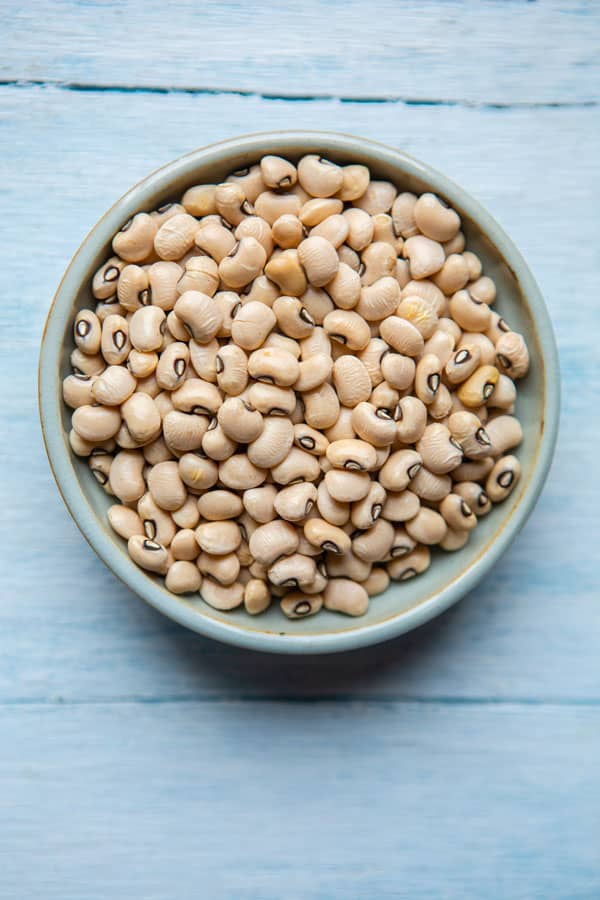 What is Lobia? 
Lobia or black-eyed peas are soft beans that don't need to be soaked before use. They're typically used for various curries in Indian culture and can be used similarly to white chickpeas. They can be ready in under 30 minutes if you boil them and are an overall low-maintenance legume. They blend into curry dishes perfectly due to their soft nature.
LOBIA COOKING TIPS
While you don't have to soak lobia overnight, it's always easier to cook if you do.

Cooking these "low and slow" is the best way to achieve the perfect texture.
URAD DAL (BLACK LENTILS)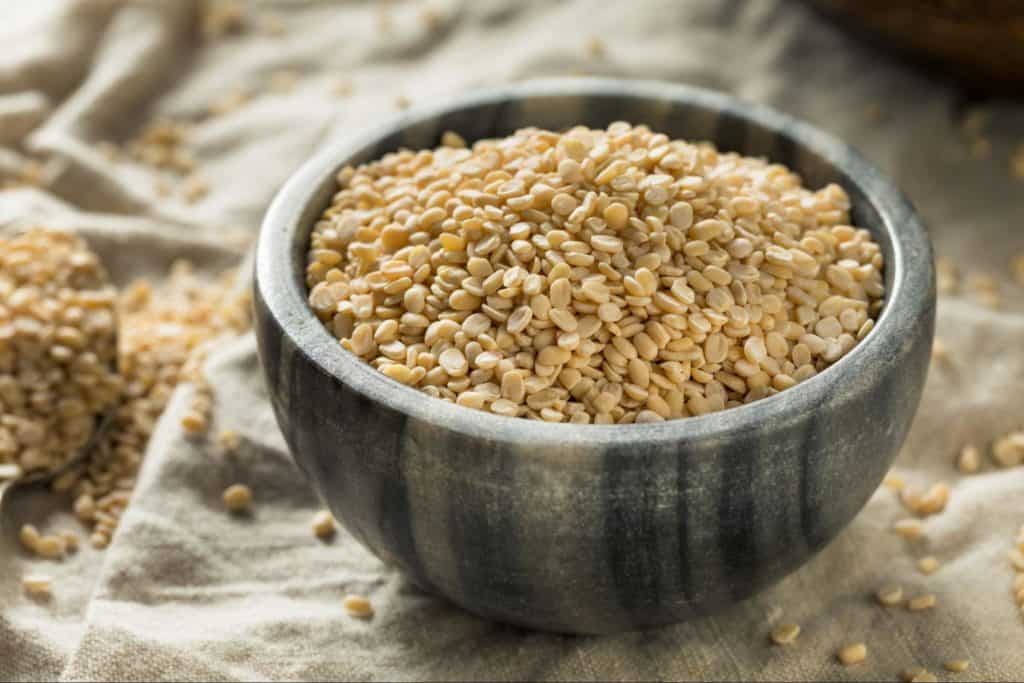 What is Urad Dal? 
Urad dal or black gram lentils are about the same size as the mung bean. They're rich in protein, fat, and carbohydrates. Black gram lentils are widely used in India for papadums, thin, crisp seasoned dough fried or cooked with dry heat. They're also an integral component of dal makhani (buttery lentils).
When used whole, urad dal has a distinctly stronger flavor than the split and skinned variety. Black gram is a harder lentil, so it takes a little longer to cook. In this case, soaking is recommended.
URAD DAL COOKING TIPS
If you're using a pressure cooker, you can skip the soaking step with these legumes, but it's always best to soak overnight.

Use less water or liquid for a thicker dal.

Like the others, make sure to rinse these before cooking.
URAD DAL WITH SKIN (SPLIT BLACK GRAM)
What is Urad Dal with Skin? 
Urad dal with skin is when the whole black gram is split, and the skin is left on. Rich in fiber, it can help improve digestion. It is one of the most famous lentils used in the southern part of Asia.
URAD DAL WITH SKIN COOKING TIPS
Soaking these for about a half-hour before cooking usually does the trick.

If you soak too long, you risk having the skins fall off.

They should be soft but not mushed when cooked through properly.
KALA CHANA (BLACK CHICKPEAS)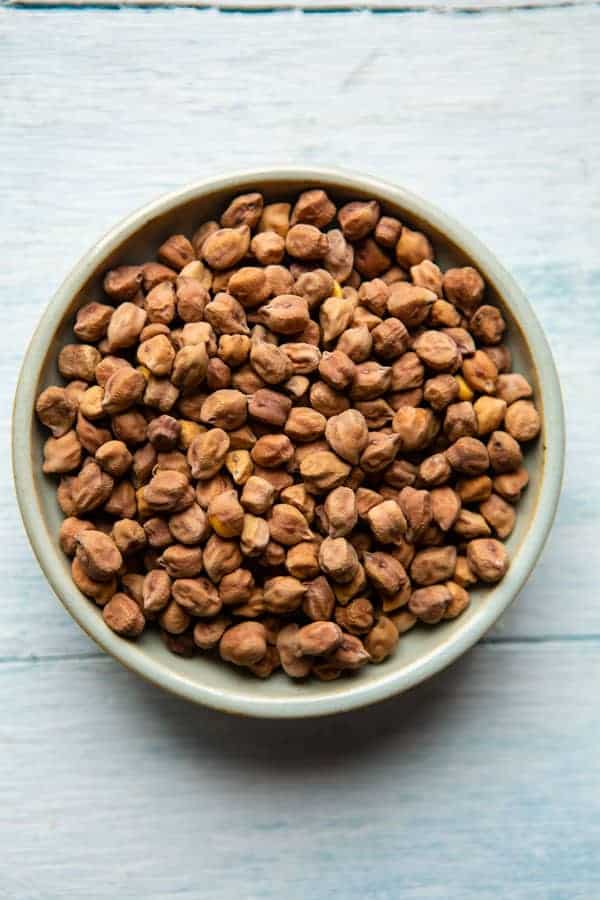 WHAT IS KALA CHANA?
Kala chana or black chickpeas are lentils that feature heavily in curries, dry dishes, vegetarian kebabs, and several chaats (street food). Like chole, kala chana is high in protein, can help lower cholesterol, and is a heart-healthy option. Often, kala chana is cooked in a pressure cooker or Instant Pot for faster results.
Kala Chana Cooking Tips:
Soak these for at least 5-6 hours or overnight.

If you add soda bicarbonate to the water, it'll cook softer at a faster rate. If you don't have a pressure cooker, boiling them for a few hours before cooking could help lessen the cooking time.
MATKI (TURKISH/DEW GRAM BEANS)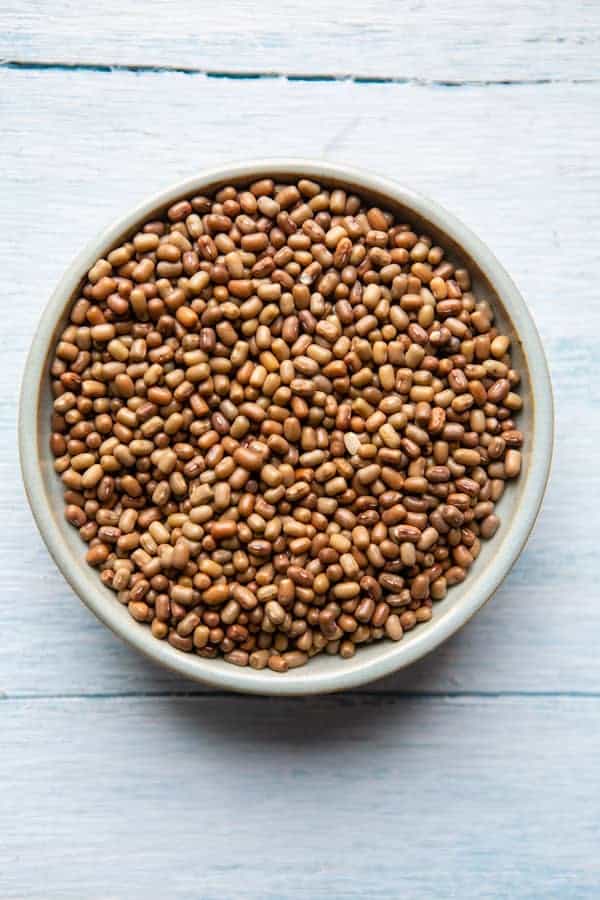 WHAT IS MATKI? 
The Turkish/dew gram bean is an earthy legume with a nutty flavor. Also known as moth beans, these beans are a great source of protein, calcium, and vitamins and minerals. The pods, sprouts, and seeds are commonly used across India and can be cooked or fried.
A popular dish made with these legumes is called Matkichi Usal, a hearty curry made with sprouted Turkish gram.
TURKISH/DEW GRAM BEANS COOKING TIPS
Soaking and cooking these beans makes the proteins more easily digestible.

Soak Turkish/Dew Gram Beans overnight or for at least 8-10 hours.

These usually take under one hour to cook, so make sure you don't overcook.
Basic Indian Dal Tarka Recipe:
Now that we have learned all about Indian dals and lentils, how about we work on a simple, easy, and super quick dal recipe for an Indian lentil soup or Dal Tadka. If you're intimidated, don't worry — it's always easier when you cook with Sukhi!
If you're wondering which spices can accompany your lentil dish, you can check out our series on Indian Spices Part I, Indian Spices Part II, and our essential Indian spices blog post for some ideas. 
More Posts About Indian Cooking:
5 Common Indian Spices You Should Have in Your Pantry
5 Whole Indian Spices You Should Be Using
Indian Food 101: Your Guide to an Indian Restaurant Menu
The Ultimate Guide to Chicken Tikka Masala (Origins, Ingredients & More!)
What is Curry? Your Comprehensive Curry Guide
Everything You Need To Know About Dal
Dal Stew With Roasted Butternut Squash and Apples
What's your favorite way to prepare dals/lentils? Let us know in the comments below!