Vegan Wagon: Hop on for the Best from the Vegan World
We truly think that 'Vegan is the New Black'!
And since you are here, reading this article—congratulations!
Wonder why?
Well, because you're choosing to make healthier and more conscious food choices! How about we celebrate with delicious vegan meal ideas that are sure to please your palate! What's better? Our curation is inspired by some dishes that we created for you and some by vegan food lovers just like you!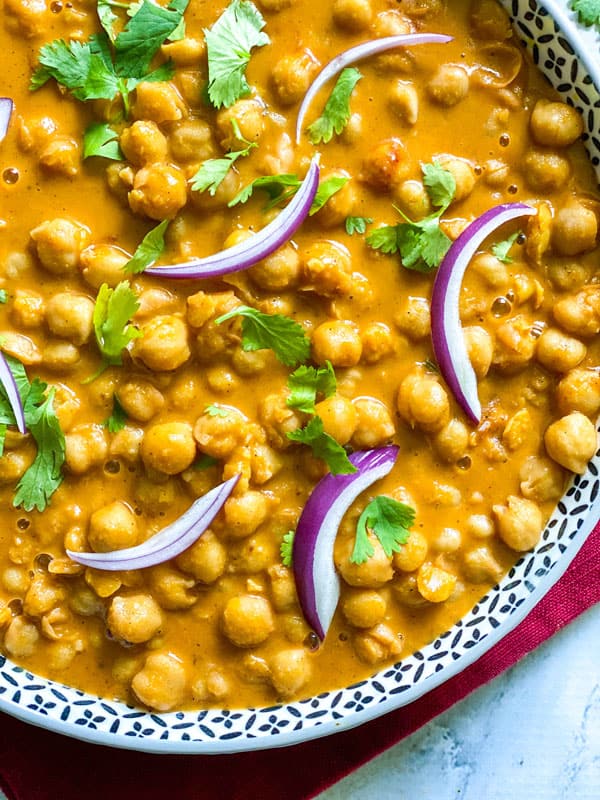 Who says delicious curries like Tikka Masala are only meant for meat eaters? If you are vegan and a lover of all things delicious then you are at the right place!
Tikka Masala is one of my most favorite recipes, so making it inclusive so everyone can enjoy it is very important to me! Everyone should get the chance to experience Tikka Masala, one the greatest gift to mankind!
This curry uses our Sukhi's Tikka Masala Sauce which makes cooking this curry a breeze!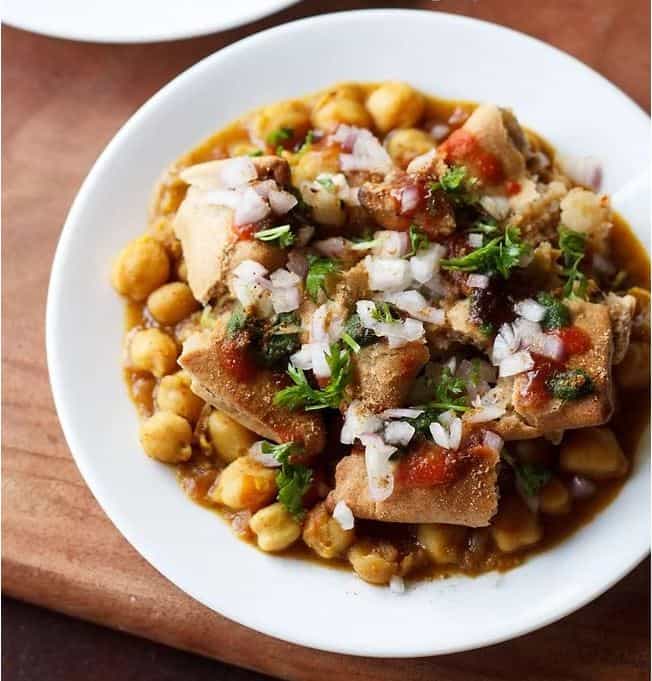 I know we've talked about the infamous samosa, which is a wildly popular Indian pastry snack, but what about Samosa Chaat? A street food hugely popular in India but probably did not the due credit it deserves, across the world.
With this post I tried to share everything there is to know about the all-too delicious Samosa Chaat, a legendary Indian snack!
Want to know how to make the best vegan Golden Masala Oats? This vegan Golden Masala Oats are super easy and delicious as a hearty lunch or dinner.
Masala Oats, also referred to as oats porridge, are a savory tradition in India that'll leave you full and satisfied. Golden Masala Oats are made with steel-cut oats in a rich curry sauce that's usually spicy.
There are many delicious dishes that come from the Indian culture and Rajma Masala is high on the list! While many people believe that Rajma Masala originated in India, there's evidence that it actually originated in Mexico.
While the traditional recipe usually takes over 8 hours due to soaking the beans overnight, we've managed to recreate our favorite recipe in a small fraction of the time. One of my favorite things about this particular Rajma Masala recipe is that it can easily be made in under 10 minutes thanks to the Instant Pot and Sukhi's Curry Paste! You can keep it authentic while saving your time.
Chickpea Curry Platter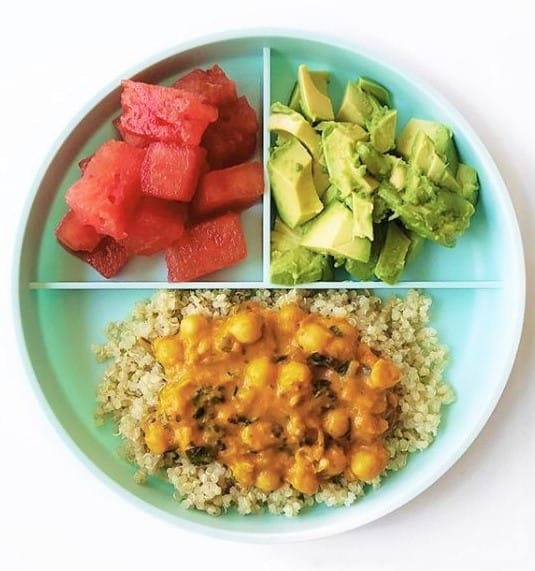 @mamaservesplants's creation is a sight for your eyes and delight for your belly. The showstopper of this dish is the roasted tomato curry, which comes with kale and chickpeas. Serve it over a bed of quinoa/lemon rice. Add sliced avocado and watermelon to complete your meal. You'll love every bite.
Samosa Burrito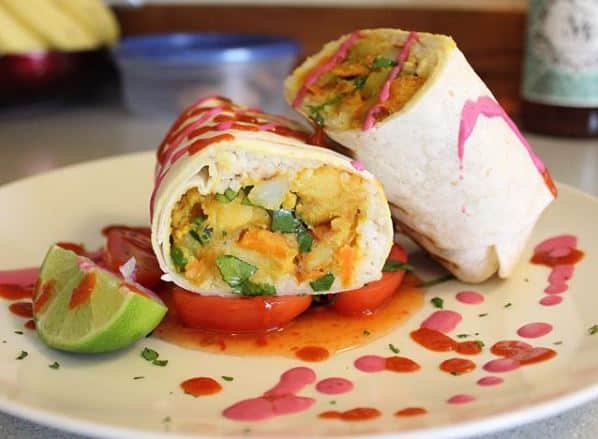 Inspired by @bearfootchef's wonderful recipe, this sumptuous burrito is what vegan dreams are made of. Take a tortilla and spread a base of lemon rice on it. This lends a tangy flavor. Now, deconstruct baked samosas (potato or chickpea) on the rice bed. To treat your taste buds, add some cilantro chutney (comes with Sukhi's samosas). Alternatively, choose a dressing as per your liking. Easy and delectable!
Tofu Curry with Quinoa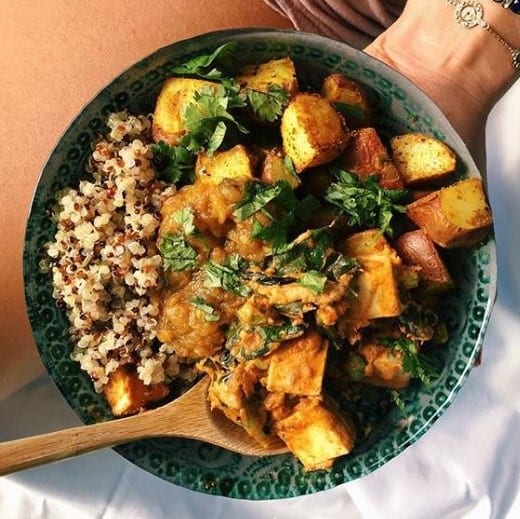 How good does quinoa with a flavorful tofu curry sound! lin.heath's amazing bowl helped us discover this combo. Prepare tofu in a curry of your choice and pour it over quinoa. Sautéed kale and beans make for wonderful additions. Season with salt and spices as per your taste. Garnish with cilantro.
Curried Pasta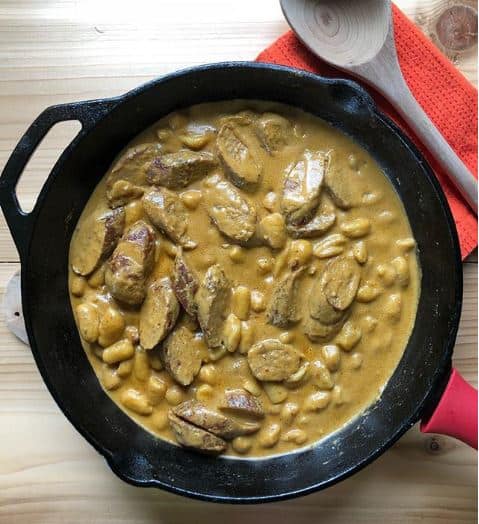 @cheftonychop
's creation is as unique as it is delicious. Teaming Beyond Meat's sausage and pasta, he simmers them in our rich and 
aromatic
curry sauce
. How could one not want to try this!