Keto Magic: Ready for some Keto Love and Goodness?
They say, "You are what you eat!" And how true is that!
Whether you're trying to shed some pounds or make healthier food choices, these delicious yet simple keto meal ideas will please your palate without putting you off the fitness track. What's better?
Our curation is inspired by individuals just like you!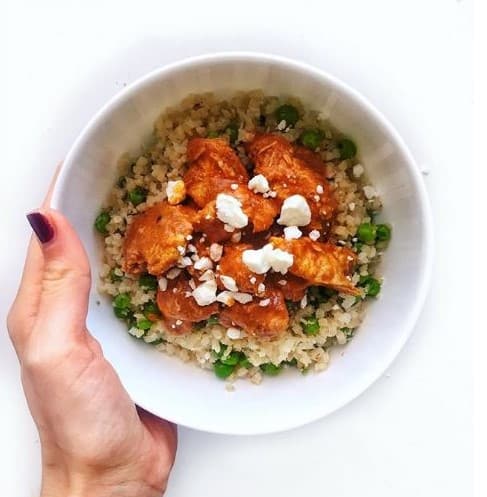 1. Chicken Tikka Masala Bowl
Inspired by @hellospoonful, this nutrition packed meal is what keto dreams are made of. All you need is a bed of cauli rice, a generous serving of chicken tikka masala and a topping of green peas! To treat your taste buds, add some goat cheese. Easy and delectable!
*Net carbs for Sukhi's Chicken Tikka Masala = 6g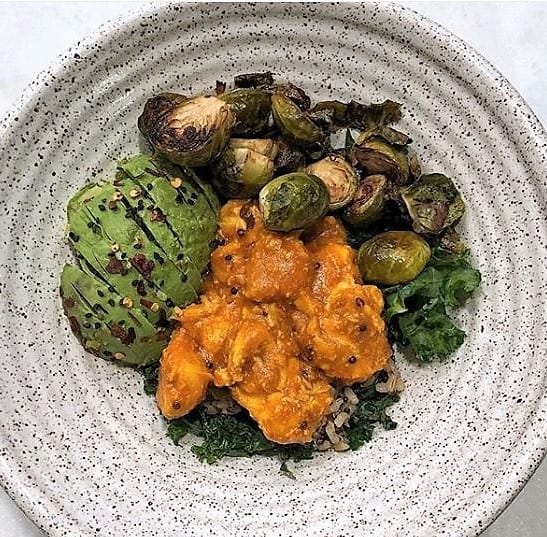 2. Chicken Coconut Curry Platter
This is an adaptation of @jensbowl's incredible comfort food platter. Quick and easy, all you need is warmed up chicken coconut curry, sautéed spinach, roasted brussels sprouts and sliced avocado. Fell free to add a base of cauli rice/quinoa on a day when you're too hungry.
*Net carbs for Sukhi's Chicken Coconut Curry = 4g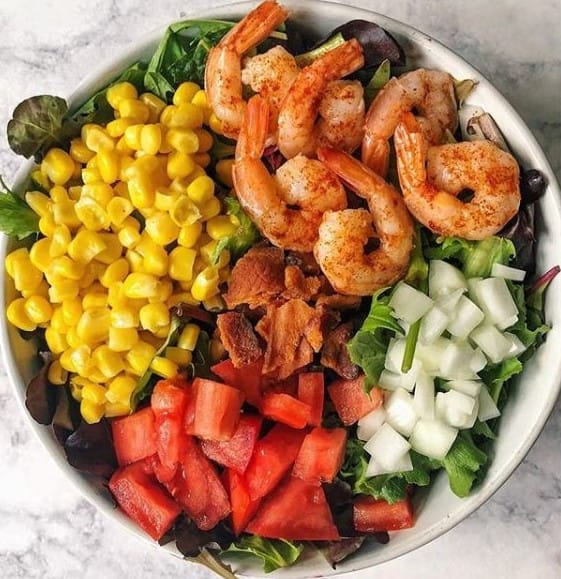 3. T
andoori Shrimp Salad
@turnipyourlife's creation is a sight for your eyes and delight for your belly. The showstopper of this salad is the tandoori shrimp (can be made in just 15 mins using our tandoori marinade). Serve the shrimp with greens (spinach, kale, arugula), corn, tomatoes and onions. Dress up the mix with olive oil, mustard, salt and pepper. You'll love every bite.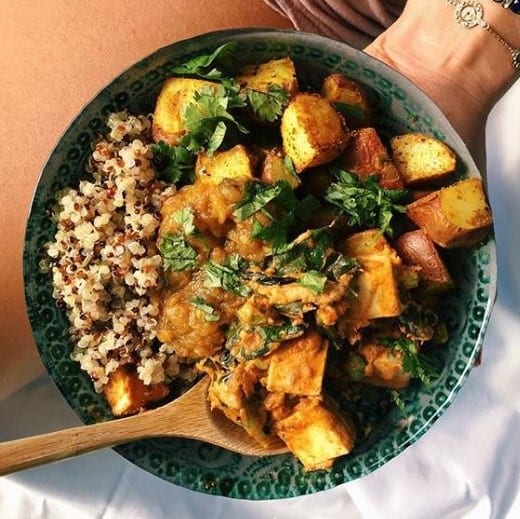 4. Tofu Curry with Quinoa

How good does quinoa with a flavorful tofu curry sound! lin.heath's amazing creation helped us discover this combo. Prepare tofu in a curry of your choice and pour it over quinoa. Sautéed kale and beans make for wonderful additions. Season with salt and spices as per your taste. Garnish with cilantro.
Here's a Pro Tip
Meal prep. Meal prep. Meal prep.
Saves time

Consistent portion sizes

Healthy alternative to junk food



Take cue from @vnsssls and get going!