Want to learn how to make an easy Vegan Tikka Masala? We've got the best tips and tricks for the most delicious Vegan Tikka Masala out there!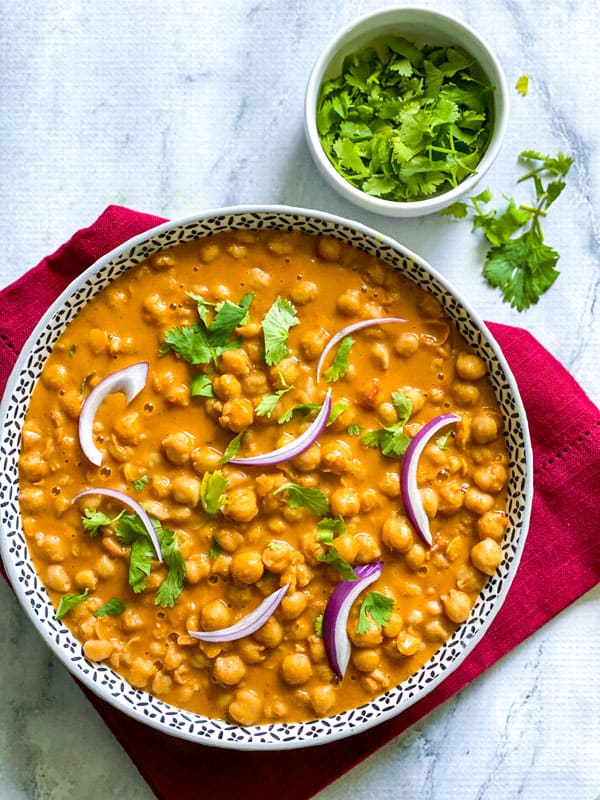 Who says delicious curries like Tikka Masala are only meant for meat eaters? If you are vegan and a lover of all things delicious then you are at the right place!
Tikka Masala is one of my most favorite recipes, so making it inclusive so everyone can enjoy it is very important to me! Everyone should get the chance to experience Tikka Masala, one the greatest gift to mankind! I'm excited to be bringing you these vegan suggestions.
What you will find in this post:
In this post, we're going to go over the basics of Vegan Tikka Masala — aka, everything you'll need to know about who can enjoy it:
Why Vegan Tikka Masala
Vegan Tikka Masala Sauce
Tips and Substitutes to Make Vegan Tikka Masala
How to Make Lactose Free Chicken Tikka Masala
Vegan Tikka Masala Recipe
Why Vegan Tikka Masala:
You might want to make Vegan Tikka Masala for a multitude of reasons. It's common in Indian culture to be vegan or vegetarian for personal reasons, though not everyone falls into this category. That said, there are many dishes that are versatile in how they're made so that everyone can enjoy meals together — this is one of them! If you're new Indian cuisine, this is a great intro dish as it is both easy to make and full of those rich Indian flavors you're looking for.

Vegan Tikka Masala Sauce:
And now for the most important part — the Vegan Tikka Masala Sauce! This creamy tomato sauce can be made in a number of ways.
But before we dive into the vegan version, let's talk about the traditional way to make the non-vegan sauce. To make it with dairy, you'd need oil, butter, onions, garlic, ginger, garam masala, cumin, turmeric, coriander, tomato sauce or puree, red chili powder, salt, heavy cream, brown sugar, water, and Kashmiri chili, which is optional.
So, if you're looking to make some vegan substitutes, it's customary to use vegan butter and softened raw cashews. I know it might be weird to put soggy cashews in the sauce, but doing makes up for the heavy cream and thickens it to add that creaminess-factor you're going for.
Another option to consider when making Vegan Tikka Masala Sauce is to use a ready-made sauce, like our Tikka Masala Curry Sauce. To use this option, you can sub in chickpeas for chicken and coconut milk for the whipping cream. This is perfect if you're in a hurry and don't have time to make the sauce from scratch!

Tips and Substitutes:
To make this easy Vegan Tikka Masala, you're going to want a few pointers to make sure you're making it the best that you can! I've made this curry dish many times, so I've learned a few things along the way. Here are some of my favorite vegan substitutes for meat in Vegan Tikka Masala:
Chickpeas

Zucchini

Tofu

Potatoes

Bell Peppers

Green Beans

Cauliflower
Once you've figured out what you're going to sub-in for the chicken or seafood, you can start to focus on some substitutes for the Vegan Tikka Masala Sauce. Here are a few of my suggestions when making substitutes for dairy in the Vegan Tikka Masala Sauce:
Coconut Cream

Soft Cashews

Vegan Butter

Cashew Milk

Plain nut yogurt
No matter what substitutes you make, most of the other ingredients stay the same, giving you the perfect, creamy Vegan Tikka Masala every time. Here are some of my other favorite tips to make a delicious meal for your whole family:
Don't overcook your vegetables! Nobody likes soggy veggies

Using some sort of vegan butter will aid in the creaminess of the dish

Garnish with cilantro for an extra little bite

If your dish is a little tart from robust tomatoes, balance it out with a little sugar to taste

Make sure your spices aren't expired for best flavor
How To Make Lactose Free Chicken Tikka Masala:
There are a couple of ways you can make lactose-free Chicken Tikka Masala if you're non-dairy or have an allergy to lactose. The first way is one of the more simple ways, which is to use lactose-free milk, like Lactaid. You can also use coconut milk yogurt to make it nice and creamy. Another great way is to use ghee, which is clarified butter, and coconut milk for the sauce.
Vegan Tikka Masala Recipe: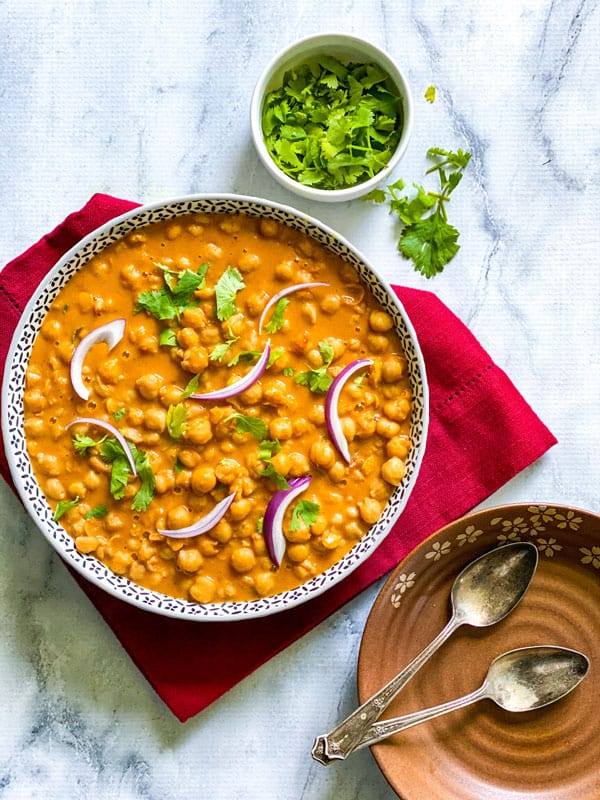 Vegan Tikka Masala:
Sukhi's Tikka Masala Sauce will make it so simple and easy to whip up this delicious curry that you would want to make this more than ever. This is a staple in my household for sure.
Ingredients
1

can (28oz) chickpeas

1

packet Sukhi's Tikka Masala Sauce

1

an (14oz) coconut milk

¼

cup

chopped cilantro

optional
Instructions
Heat a medium sized cooking pot.

Transfer 1 packet Sukhi's Tikka Masala Sauce. Stir in chickpeas.

Pour coconut milk. Stir well.

Cover the pot with lid. Simmer on medium low for 5-8 minutes. Turn of the heat.

Take the lid off. Garnish with cilantro. Serve hot with rice or naan bread.

Enjoy!
Notes
I have used chickpeas for my vegan tikka masala. You can use a vegetable of your choice.