Shishito Pepper Stir Fry: A Flavorful Twist on Indian Cuisine
If you're a fan of Indian cuisine and love exploring new flavors, then Shishito Pepper Stir Fry is a must-try dish that combines the vibrant tastes of Indian spices with the unique heat of shishito peppers.
This delightful stir-fry dish is not only delicious but also quick and easy to prepare, making it a perfect option for a weeknight entree or a gathering with friends.
In this article, we will delve into the history of Shishito Pepper Stir Fry, explore its key ingredients, provide you with a step-by-step recipe, and offer some additional tips and tricks to enhance your culinary experience. Let's get started!
What is Shishito Pepper Stir Fry?
Shishito Pepper Stir Fry is a fusion dish that brings together the flavors of Indian cuisine and the mild heat of shishito peppers. Shishito peppers are slender, wrinkled green peppers that originated in Japan but have gained popularity in various cuisines worldwide.
They are known for their unique flavor, ranging from mild and slightly sweet to occasionally spicy. When combined with the aromatic spices and rich curry sauce of Indian cuisine, shishito peppers create an irresistible dish that will awaken your taste buds.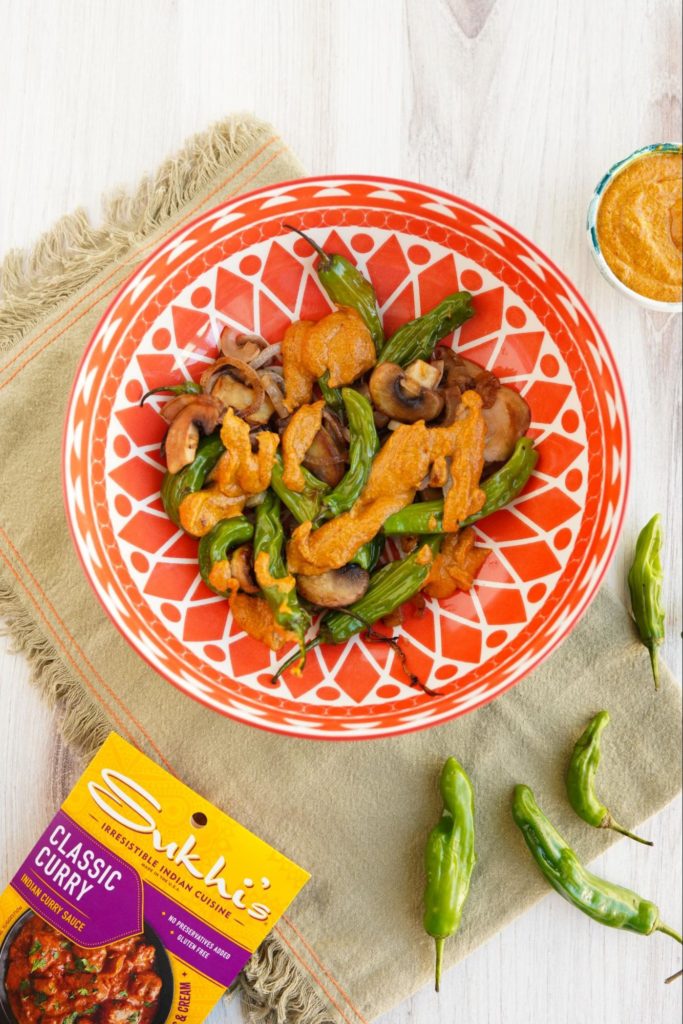 Shishito Pepper Stir Fry Tips and Tricks
To enhance your experience with this stir fry, here are a few tips and tricks to consider:
Experiment with Toppings
Adding toppings to your Shishito Pepper Stir Fry can take it to the next level. Consider sprinkling fresh cilantro leaves on top to add a vibrant herbaceous flavor. Toasted sesame seeds not only provide a delightful crunch but also impart a nutty aroma.
For an extra indulgence, you can garnish the stir fry with crushed peanuts. This touch adds a delightful texture and a hint of sweetness. Feel free to get creative with toppings and explore combinations that suit your taste preferences.
Embrace the Stir-Fry Technique
Stir-frying is a cooking technique that requires high heat and quick cooking, resulting in vibrant, crisp-tender vegetables that retain their nutrients.
When preparing the Shishito Pepper Stir Fry, ensure your pan is preheated to high heat before adding the ingredients. This provides a quick sear, preventing the vegetables from becoming soggy.
Be attentive while stir-frying and avoid overcrowding the pan, as this can lead to steaming rather than frying. Give the ingredients enough space to sizzle and brown, resulting in a beautiful caramelization that adds depth and flavor to the dish.
Get Creative with Additions
While the recipe for this dish is delicious, don't hesitate to get creative and add your personal touch. Consider incorporating additional plant-based options such as colorful bell peppers, snap peas, or zucchini to introduce more variety and texture to the stir fry.
You can also experiment with protein options by adding cooked chicken, shrimp, or tofu cubes to make it a heartier meal. The versatility of this dish allows you to adapt it to your dietary preferences and create a personalized culinary experience.
Don't Forget the Sides
To complete your meal, consider serving it with refreshing side dishes. A few of our favorite sides include:
Cooking Shishito Pepper Stir Fry with Sukhi's
At Sukhi's, we offer a range of authentic Indian sauces and marinades crafted with care and precision. Don't be afraid to explore other sauces like our Tikka Masala Indian Curry Sauce. Each sauce offers its own unique character, allowing you to tailor your stir fry to your taste preferences and culinary adventures.
For a deeper dive into Indian cuisine, explore our blog. We'll teach you about India's regional differences and all our favorite desserts. We hope you keep cooking and exploring our vast recipes.
If you liked your Shishito Pepper stir fry, you'll love the many flavors of Indian cuisine.
Shishito Pepper Stir Fry
Ingredients
1/2

white onion

1/2

cup

mushrooms

sliced

12-15

shishito peppers

2

tbsp

coconut oil

1

package

Sukhi's Classic Curry Sauce

1

cup

Greek yogurt

1/3

cup

water
Instructions
Heat a frying pan over high heat and add coconut oil

Add the sliced mushrooms and shishito peppers to the pan. Cook them until they are lightly browned on both sides, which typically takes 4-6 minutes

Add the white onion to the pan and cook for another 1-2 minutes. Once done, remove the pan from the heat.

Mix Sukhi's Classic Curry Sauce, Greek yogurt, and water in a separate bowl to create a smooth and creamy sauce.

Drizzle the curry sauce mixture over the stir fry and ensure it coats the vegetables evenly.

Serve the Shishito Pepper Stir Fry warm and enjoy the explosion of flavors!