Indian Eggs Sardou (Poached Eggs with Spinach and Spiced Hollandaise)
This Indian eggs Sardou recipe features sautéed spinach, a poached egg, and a blender hollandaise sauce flavored with cayenne and turmeric.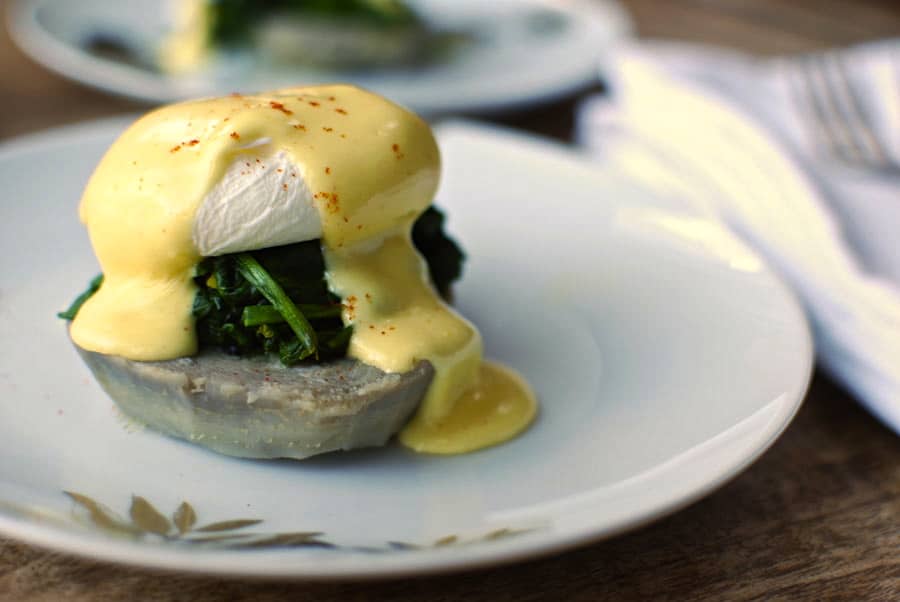 Holiday brunches are one of my favorite meals, both for the company of friends and family near and far and because it's a chance to cook food I wouldn't usually make. This recipe is a riff on Eggs Sardou, a classic New Orleans brunch dish I ate growing up in the Big Easy.
Created at Antoine's, the oldest family-run restaurant in the United States (established in 1840), it brings together creamed spinach, artichokes, and a poached egg topped with rich hollandaise sauce. Nothing says brunch more than a creamy hollandaise sauce! Have no fear, though, this Indian eggs sardou recipe uses a blender hollandaise sauce that takes little skill to whip up.
For an extra Sukhi's touch, instead of cream in the spinach, we added a packet of the Madras Spice Mix and a pinch of turmeric and Cayenne in the sauce. Together, the flavors work wonders with the egg and artichoke bottoms.
What is Hollandaise Sauce?
Of the key components of this easy brunch recipe, the homemade hollandaise sauce is what prevents most people from making eggs Sardou at home. What you likely don't realize is that hollandaise sauce is so easy to make from scratch. It's a simple combination of melted butter, egg yolks, and lemon juice. We've included a few additional spices to our hollandaise sauce to give it even more flavor.
Hollandaise sauce is typically made in a saucepan, but this eggs Sardou recipe uses a blender hollandaise sauce instead — it tastes the same, but is even easier to make!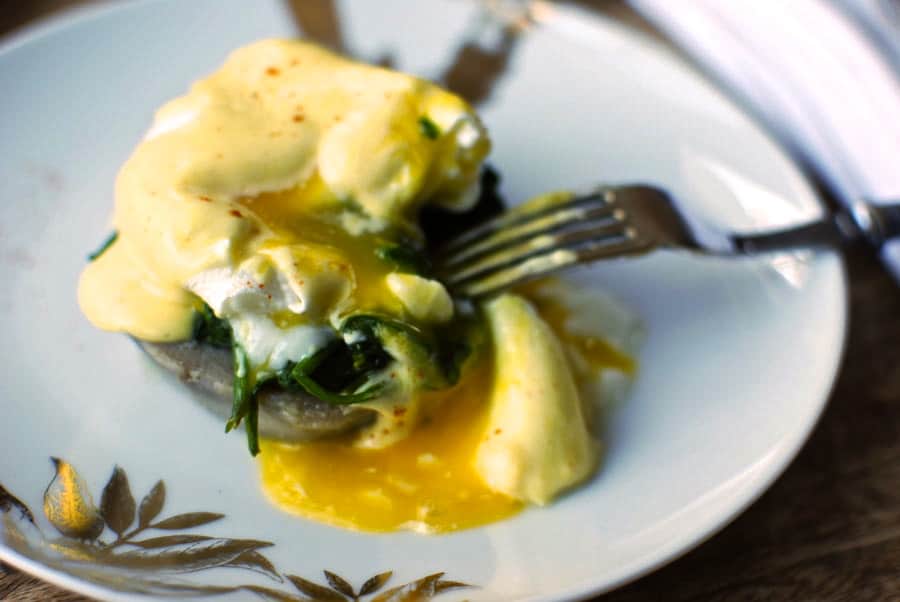 How to Make Hollandaise Sauce in a Blender
To make a blender hollandaise sauce, you need to put the egg yolks, lemon juice, spices, and salt in a blender. Blend that until just combined, and then slowly pour in the melted butter while the machine is still running. Let the blender run for a few seconds on high, then taste the homemade hollandaise to see if it needs more salt or cayenne pepper. Once the sauce is finished, it should be light yellow in color and ultra creamy.
If you can handle making this easy hollandaise, then you can definitely mange the rest of this eggs Sardou recipe!
Tips for the Best Eggs Sardou
I always make a double batch of the homemade hollandaise sauce, because once you start eating it, it's hard to stop.
You can use frozen artichoke bottoms or buy fresh whole ones to steam; enjoy the leaves with extra sauce as you trim your way to the heart and bottom.
Let the melted butter rest for a minute or two before pouring it into the blender hollandaise. If you add the butter while it's still piping hot, you run the risk of curdling the eggs.
Eggs Sardou is best enjoyed right away, as the poached eggs and hollandaise don't reheat well.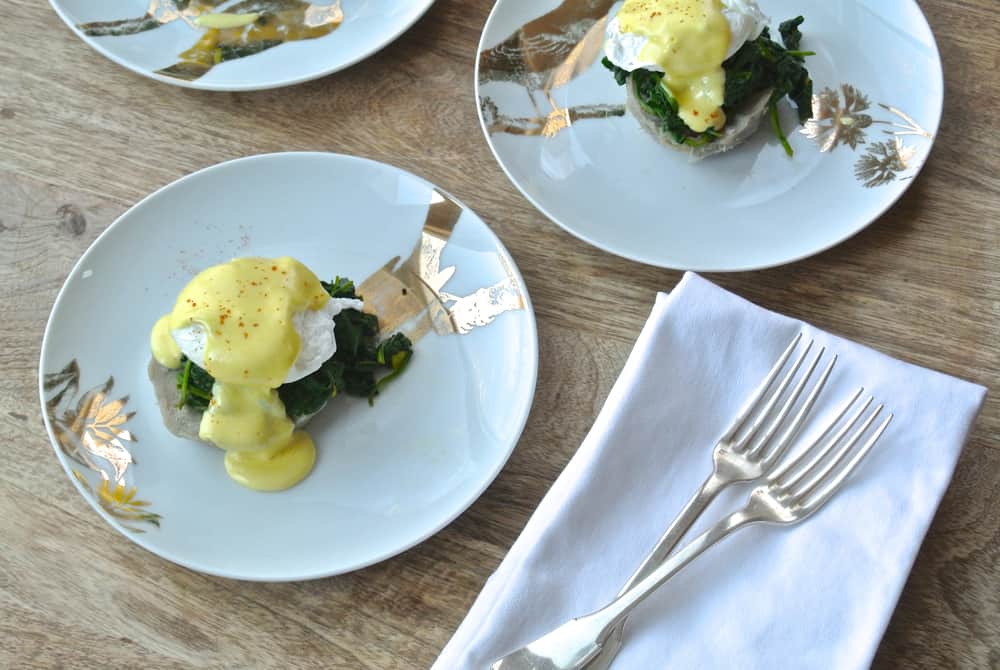 More Easy Indian Recipes: