Coconut Curry Chicken Gorditas
Delicious Mexican street food meets classic Indian cuisine.
Bite into juicy, tender chicken marinated in creamy coconut milk and tangy tomatoes with Sukhi's Coconut Curry Chicken Gorditas. This delicious fusion recipe combines mouthwatering masa harina with crumbly Cotija cheese, sharp onion, and refreshing cilantro, all in under 35 minutes.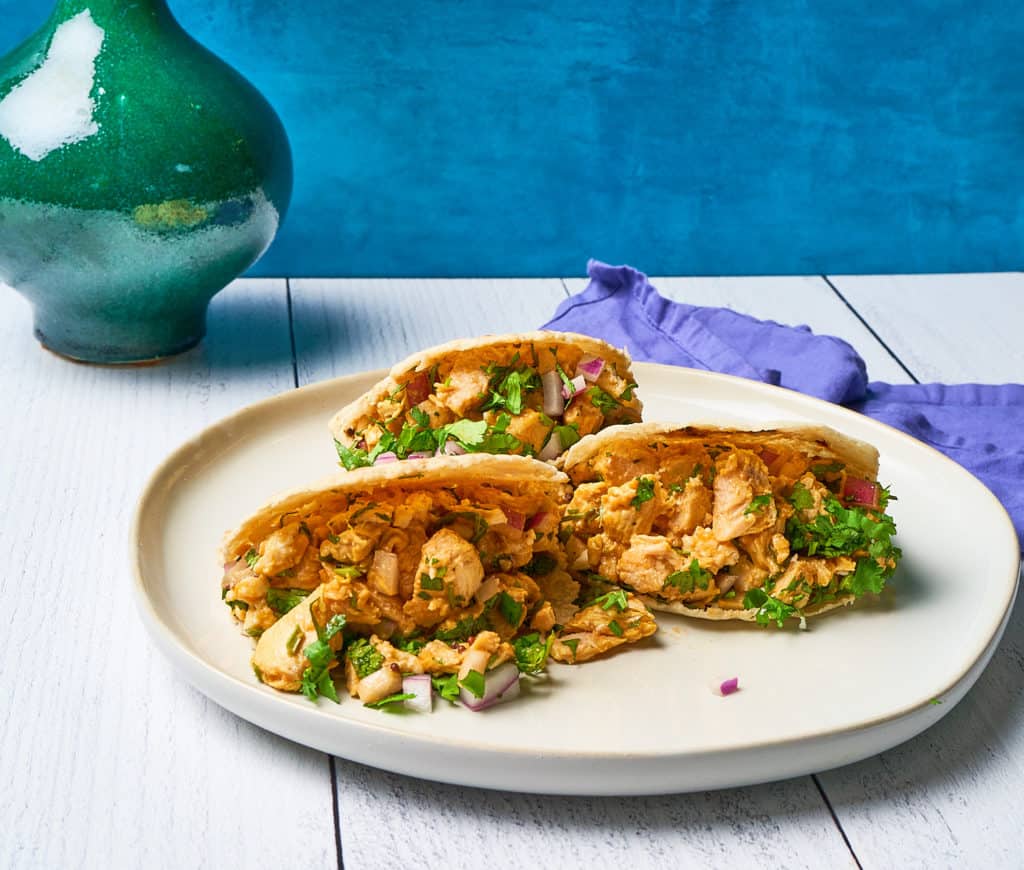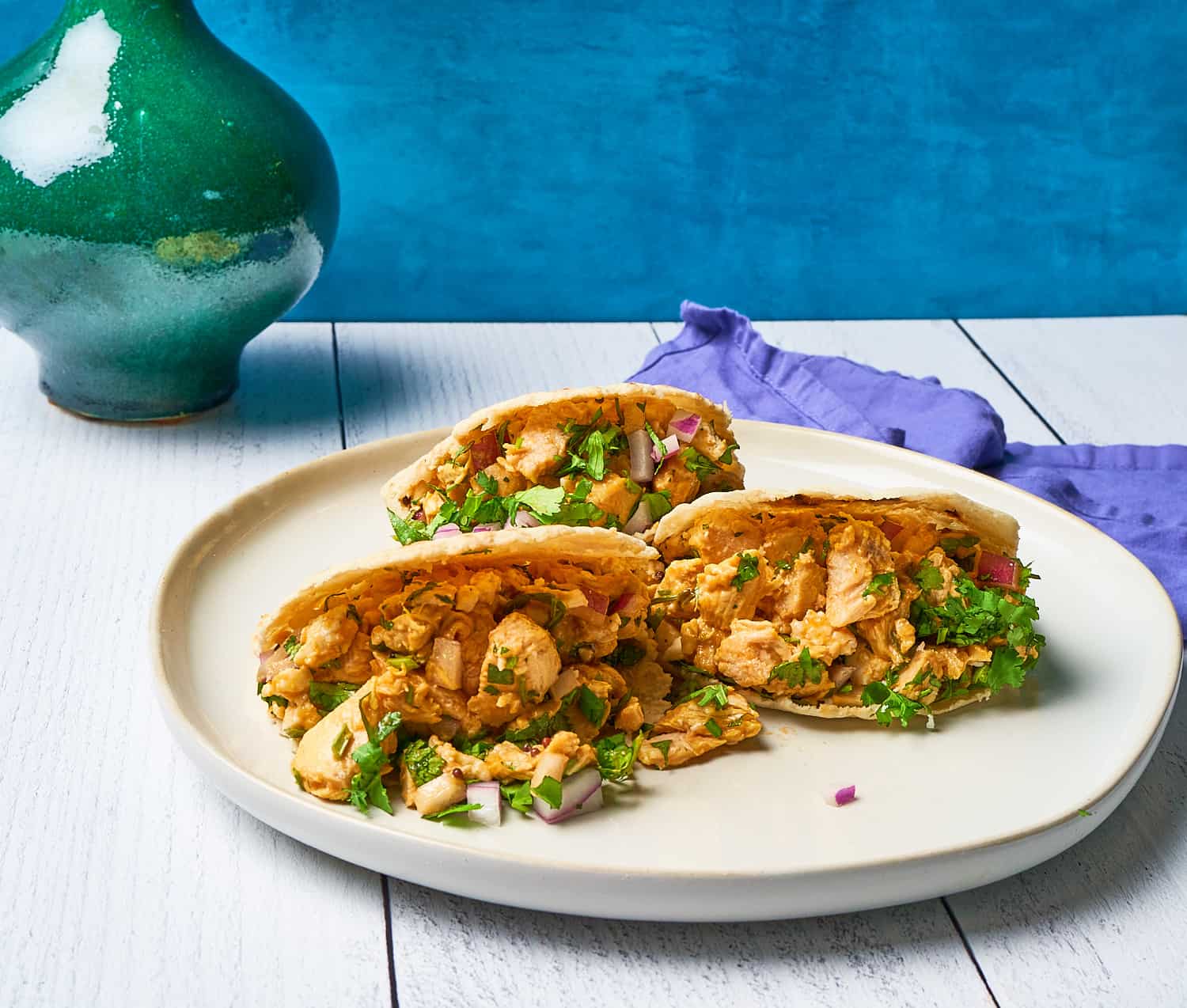 Coconut Curry Chicken Gorditas
Ingredients
16

oz.

Sukhi's Chicken Coconut Curry with Mango

1

cup

masa harina

1

cup

water

1/2

tsp

salt

1

small red onion, diced

cilantro, finely chopped

4

oz.

cotija cheese
Instructions
In a medium bowl, mix together masa harina, water, and salt to create a dough. Roll the dough into 6-8 little balls.

Heat a large skillet or griddle at medium-high heat.

Flatten a masa ball in between two sheets of plastic wrap in a tortilla press or under a heavy pan. The dough should be about twice the thickness of a homemade tortilla.

Remove flattened masa from plastic wrap and place on hot skillet or griddle for 10-15 seconds on each side.

Flip again and cook on both sides for about 1 minute each. You should begin to see an air pocket form in the center.

Once slightly cooled, use a butter knife to gently cut into the edge of the masa, making a little pocket.

Chop up and heat chicken from Sukhi's Chicken Coconut Curry with Mango and mix with red onions, cotija cheese, and cilantro.

Stuff mixture into masa pouches, garnish with any remaining cotija and your favorite hot sauce, and enjoy!