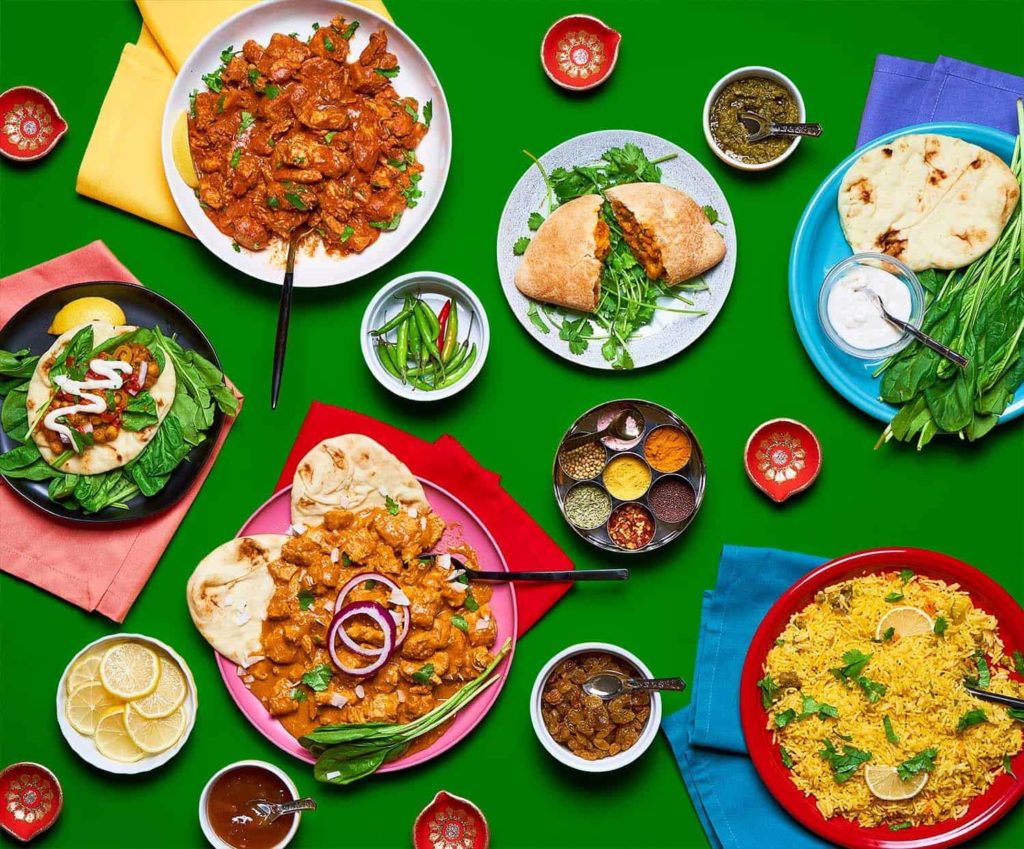 The real question here may be, what isn't chutney? Chutney is a unique feature of Indian cuisine that is hard to define but a pleasure to welcome to the table.
Chutney is a condiment that you can make out of pretty much any fruit, vegetable, or herb, but spice, sugar, and vinegar are consistently found and enjoyed in every variation.
Under the broad term of "condiment," it's appropriate to think of chutneys like you do ketchup, mustard, or mayo, but as we all know well, we don't use every condiment for every meal and in the same way.
Sometimes we go for a mayo-ketchup mix with our fries or the classic mustard and relish on our hotdogs; chutney can be regarded and respected similarly.
There are thick and chunky chutneys or thin and smooth chutneys, all designed to add something different to your main course.
So, how do you know a chutney when you see one?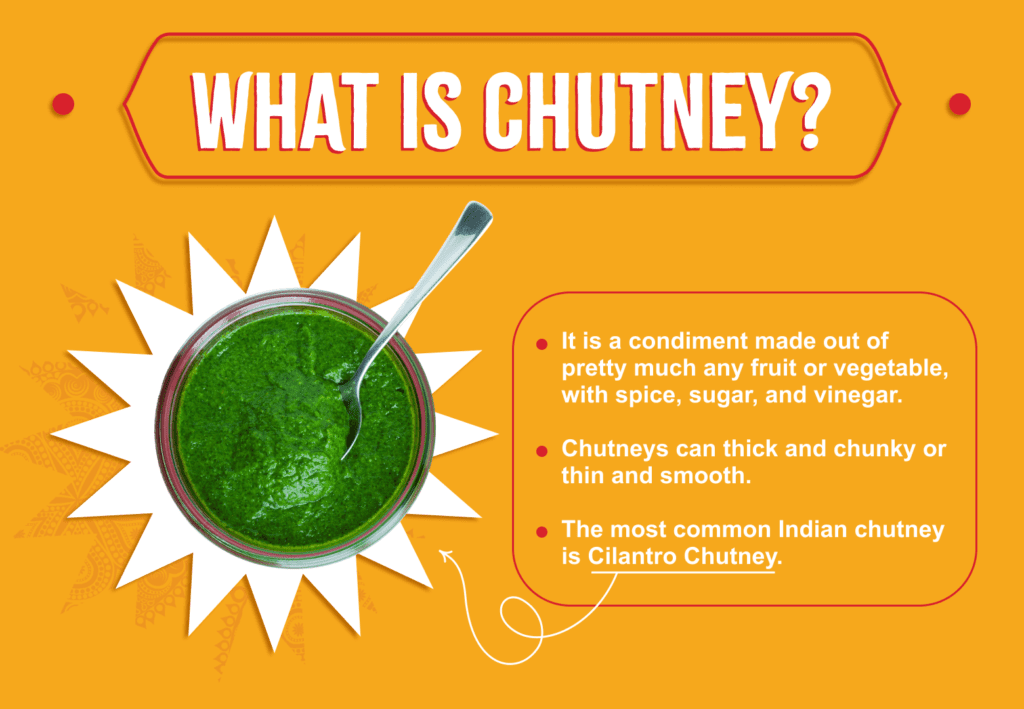 The Endless Possibilities of Chutney
Broadly, the word chutney is applied to anything preserved in sugar and vinegar, regardless of its texture, ingredients, or consistency.
A few chutney variations reign supreme and are seen as staples within Indian cuisines, but even the less common ones are just as thoughtfully crafted.
Cilantro Chutney
The most commonly enjoyed Indian chutney is cilantro chutney. For some, cilantro is not their cup of tea, but a cilantro chutney is filled with lots of other spices and ingredients that may appeal to your palate.
You'll find cilantro chutneys with different levels of heat. Some cilantro chutneys are made with green chiles or jalapenos, while others' flavors come from ginger, mint, and lime juice.
This vibrant green sauce is often served with chaat or Indian street foods and is delicious in samosas. All four of Sukhi's samosa recipes call for cilantro chutney, adding moisture, spice, and flavor to every bite.
Tamarind Chutney
When eating out, you'll often be offered a tamarind chutney with your meal, it's a staple in Indian restaurants. This chutney is often a brick-red color made with several spices, but tamarind's flavors always shine through.
Tamarind is a fruit that you may mistake for a bean at first glance in its raw form. When it comes to this fruit's taste, tamarind can be sweet and sour or tangy and tart depending on what it's paired with, so give it a try whenever you eat out somewhere different.
This chutney has a heavy aroma of spice and is best served with anything you eat warmed up. Try tamarind chutney with anything from naan and wraps, to samosas or biryani.
Mango Chutney
If you enjoy sweet and savory combinations, mango chutney will quickly become your favorite condiment for every meal.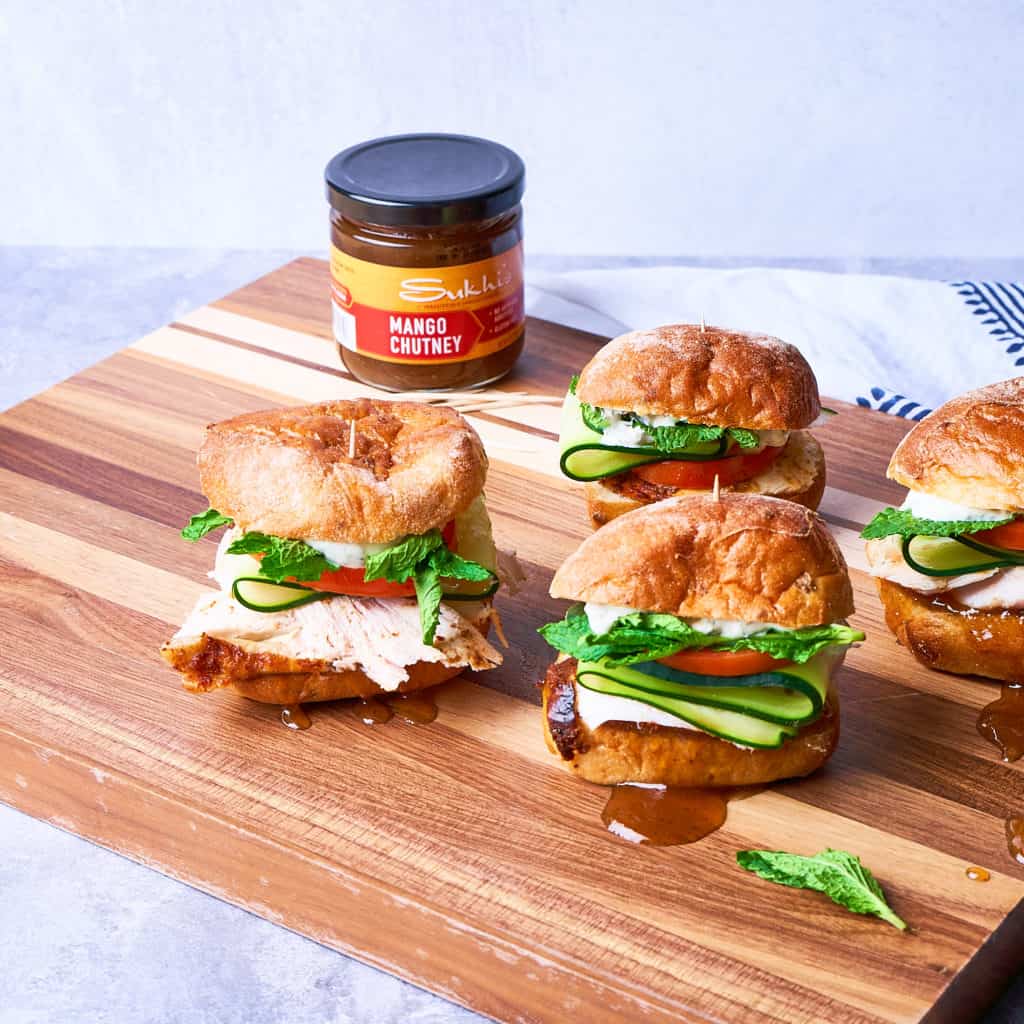 Mango chutney may not seem versatile as you first contemplate the possibilities, but after experiencing it once, it'll be hard to think of something you can't enjoy fresh mango chutney with.
This fruity chutney can be poured over warm goat or brie cheese as an appetizer or dessert, or spread on sandwiches and street wraps, or even better naanwiches. You can even get an innovative and thin chutney with a cup of water and use it as a glaze for chicken or duck, resembling honey glazes.
Mango chutneys are pretty versatile; if you're still not sure how to serve this fruity spread, compare it to how salsa is used in various Mexican dishes. Serve mango chutney with naan as an appetizer or any Indian entree for a more filling meal.
In a mango chutney, you'll find the addition of spices like ginger, mustard seeds, garlic, and dried red chili pepper flakes that complement the fresh fruit taste incredibly well.
White Coconut Chutney
Coconut chutney is a traditional South Indian variation of chutney often made with fresh coconut meat, chilies, cumin, ginger, and salt.
Coconut chutney recipes go well with South Indian breakfast items like dosas, idlis, venn pongal and upma. Coconut chutney is also delicious with snacks like vadas, bajjis (South Indian Pakoras), and samosas.
Tomato Chutney
As you may have figured, the main ingredient of tomato chutney is tomato. A traditional tomato chutney recipe calls for the combination of roasted tomatoes, garlic, dried red chilies, tamarind, cumin seeds, and salt. In reality, you can mix in whatever you'd like as long as tomatoes are the main ingredient.
Tomato chutneys are often savory and spicy making them a great addition to meals of rice or smeared over a naanwich. Tomato chutney leans much more towards soup, salsa, or sauce than it does ketchup, but when serving it can take whatever role you assign it.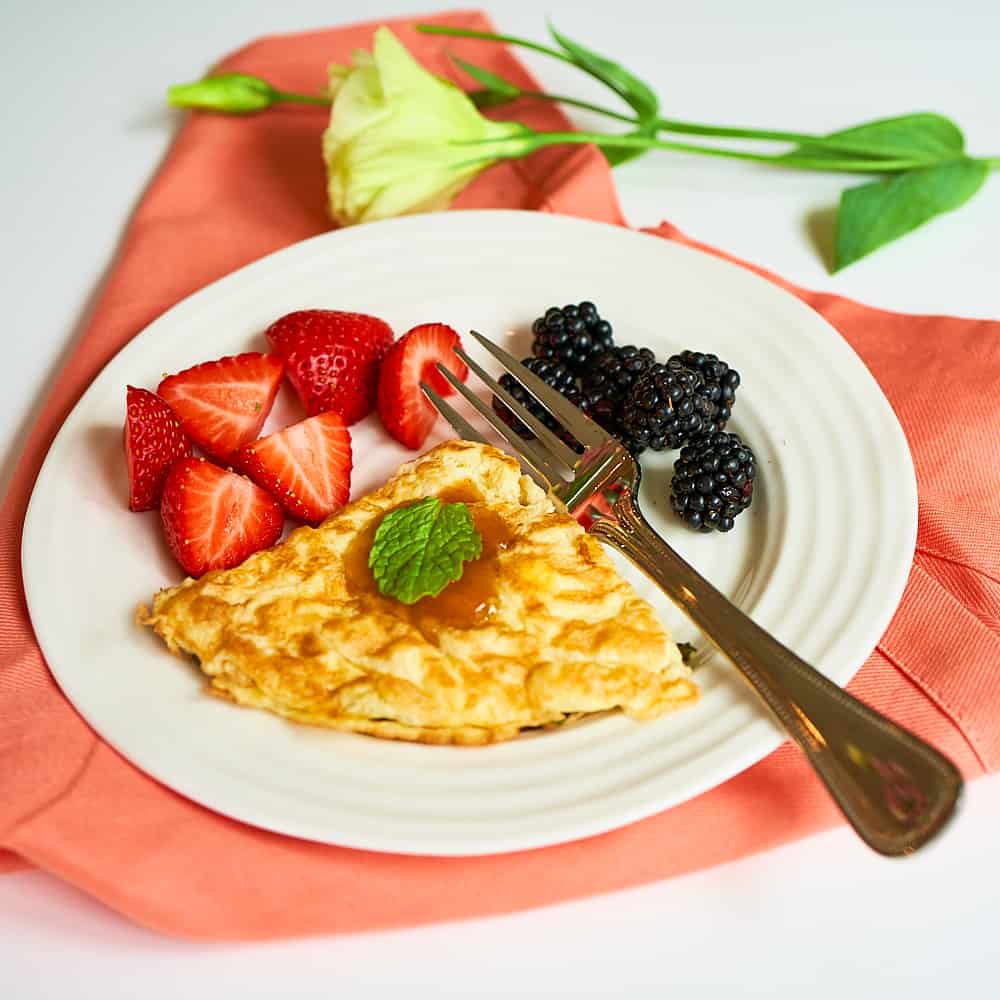 Can You Make Chutney?
Of course, if there's a will, there's a way, especially when it comes to chutney. You can prepare homemade chutney to your liking, but most of us don't know where to start.
Rather than finding the perfect blend of ingredients and risking a texture that's not too complimentary, you can defer to Sukhi, who's already done the work for you. Sukhi Singh has a natural gift for cooking that comes from her passion and upbringing in India.
What may seem like new territory for you in the kitchen is as simple as boiling water for Sukhi, which is why we trust her Indian recipes without hesitation.
From her grandma's kitchen to Sukhi's, and now yours, Mango chutney and a variety of other sauces can be prepared and served in a matter of minutes, allowing everyone to experience the love that comes with beautiful Indian cuisine.