Indian Summer Potato Salad
Summer brings to mind outdoor picnics and gatherings, which are made even better with homemade potato salad, and one sure-fire way to spice things up is with Sukhi's spices and chutneys.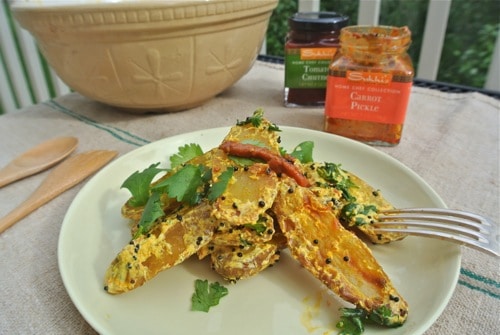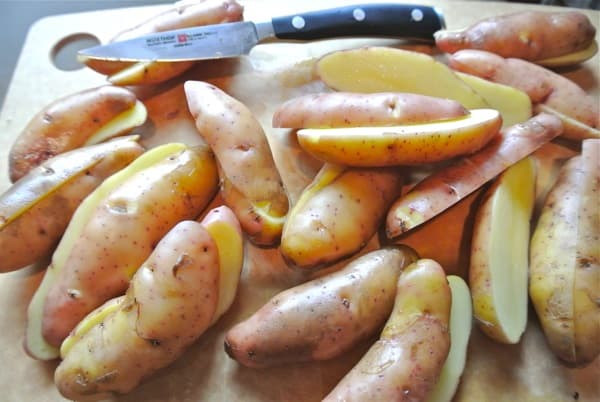 We love new potatoes such as these Rose Finn Apple potatoes; use fingerlings or baby Yukon golds or whatever you might have in your garden or local market.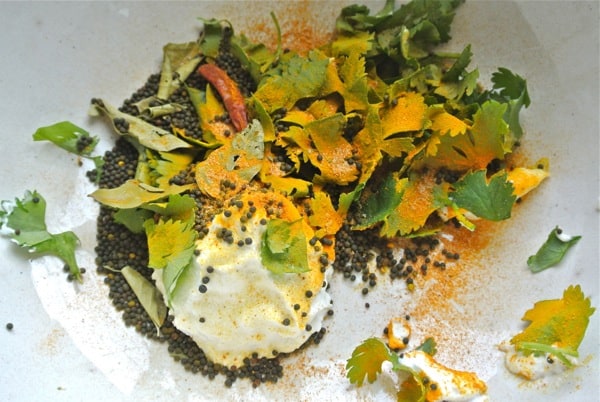 The Madras Vegetables Complete Spice Mix adds color and deep flavor with turmeric, red pepper, curry leaves, and black mustard.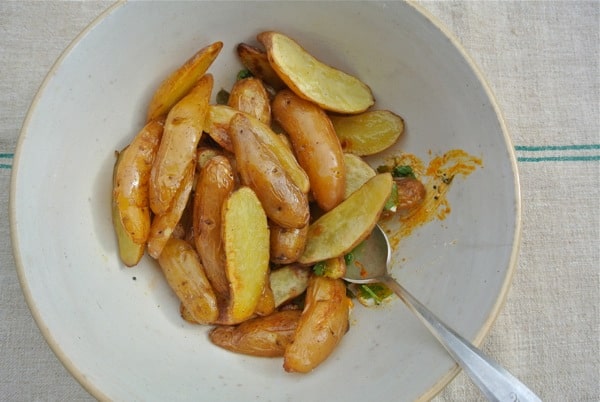 Toss roasted potatoes with Sukhi's spice mix and yogurt, add a squeeze of lemon juice and fresh cilantro.