The Dog Days of Summer: Hot Dogs and Sukhi's Chutney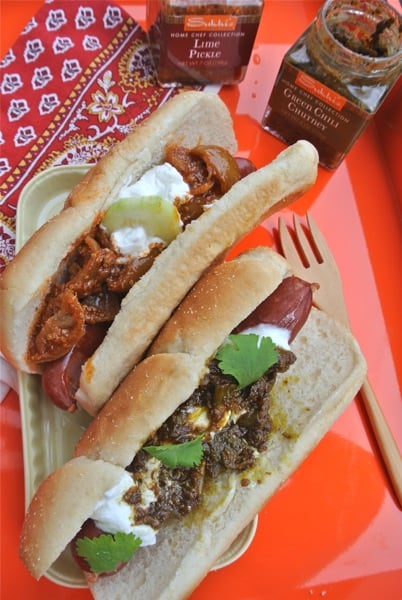 Lazy summer days are meant for spending time barefoot, gathering with friends and family, and lots of easy entertaining. To make everyone's favorite burgers and dogs a little more interesting, pass on the ketchup and mayo and try a dollop of yogurt raita and Sukhi's chutneys and pickles.
For Raita: Combine plain yogurt with grated cucumber or chopped tomato; chill until ready to serve.
Some great Sukhi's pairings to get you started:
Lamb Burger + Sukhi's Tomato chutney + sliced sweet onions + feta
Turkey Burger + Green Chili Chutney
Hot Dogs + Raita + Hot Mango Chutney
Hot Dog + Carrot pickle + Raita
Happy Eating and Happy Summer!