Chicken Tikka Masala Pastry Bites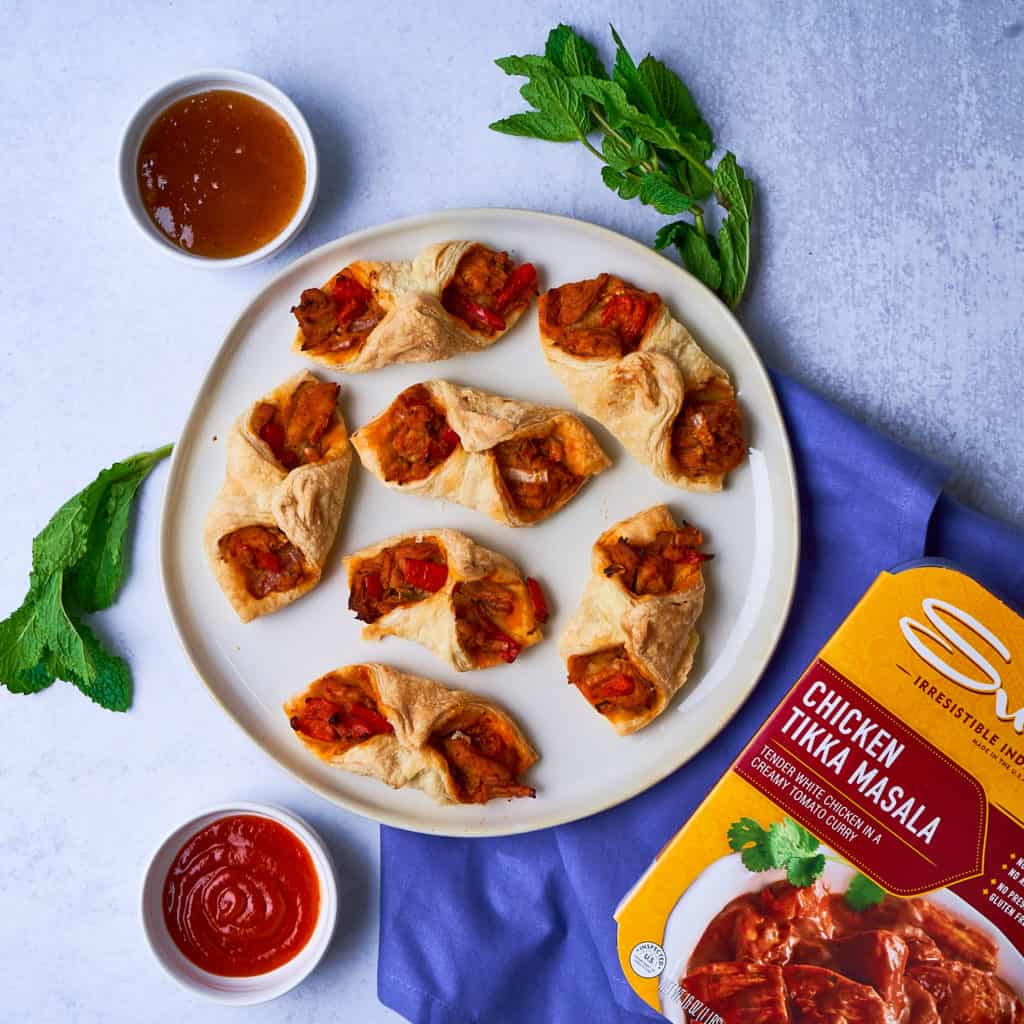 Our food scientists have crunched the data and determined there's only one way to improve our chicken tikka masala — wrapping it in flaky pastry dough.
Alright, there's a little more to it than that, though this recipe is truly simple and a definite crowd-pleaser.
Start with an entreé package of our classic Chicken Tikka Masala — you know, the one — bite-size pieces of protein-rich white chicken bursting with creamy tomato flavor.
Mix the mouthwatering masala with diced red onion and juicy bell pepper, but don't dig in just yet. Scoop a dollop of your chicken tikka mixture into a rolled puff pastry and wrap it all up to lock in that delicious taste.
Bake at high heat for 15 minutes, and remove your pastry bites just as the dough begins to brown and crisp.
There you have it — a snack, appetizer or (let's be honest) main course that will leave you wholly satisfied yet somehow hungry for more.
Chicken Tikka Masala Pastry Bites
Ingredients
15

oz

Sukhi's Chicken Tikka Masala

1 entreé

½

red onion

diced

1

red bell pepper

diced

2

sheets

ready-rolled puff pastry
Instructions
In a large bowl, mix chicken, red onion, and red pepper.

Roll out pastry sheet and slice into 3-inch squares.

Add a spoonful of the chicken mixture to each square. Roll the pastry up so that the two opposite corners are attached.

Bake at 400° F for 15-18 minutes or until the pastry begins to brown.

Enjoy these bites all on their own or with your favorite chutney!