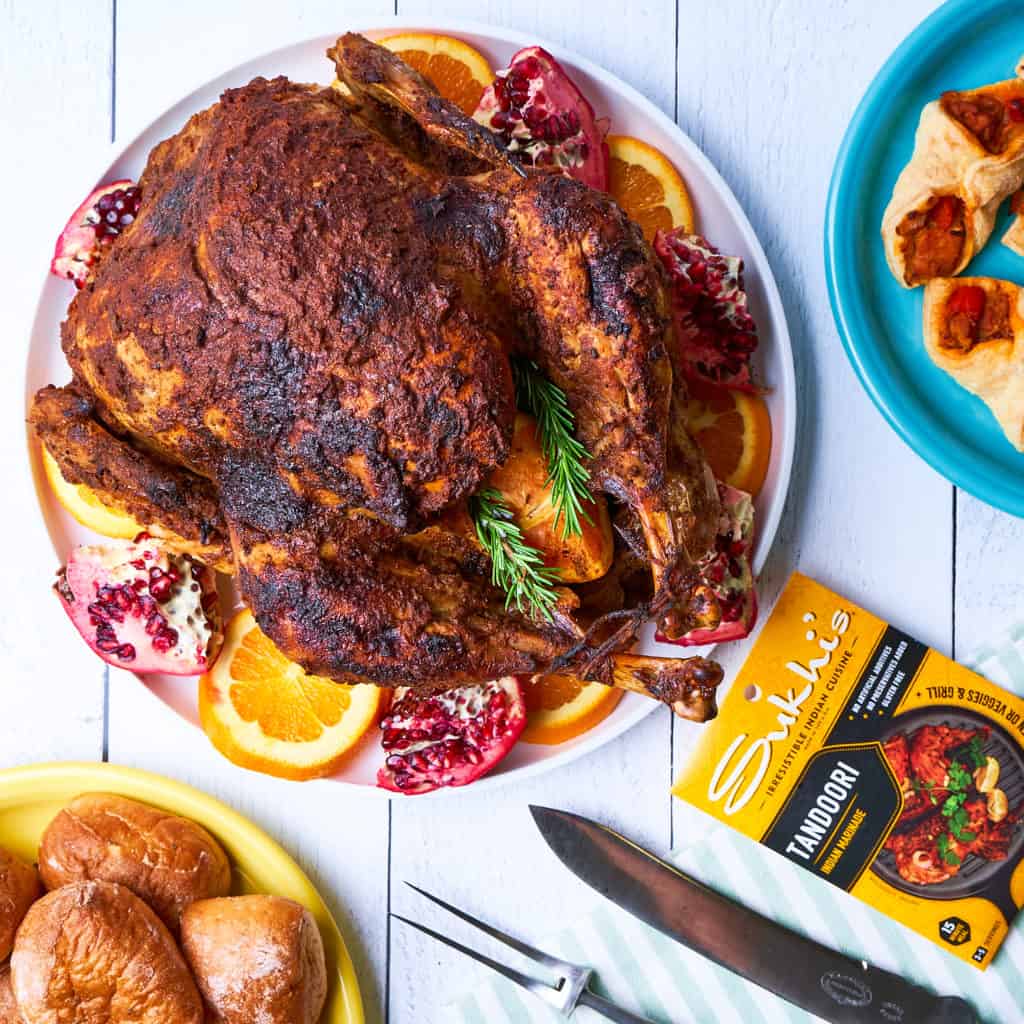 Let's talk turkey.
Dress up your Thanksgiving turkey in style with Sukhi's savory, smoky Tandoori Marinade. Building off a North Indian-inspired blend of spices, lemongrass, garlic, and tangy herbs, this recipe cranks up the flavor of traditional poultry.
Toss in a generous serving of ghee (clarified butter) and quartered oranges to complete juicy, golden-brown perfection with an Indian twist.
So go ahead — fire up the oven on Thanksgiving or any time of year to impress friends and family far and wide with the spiced, smoky flavors you can only find with Tandoori.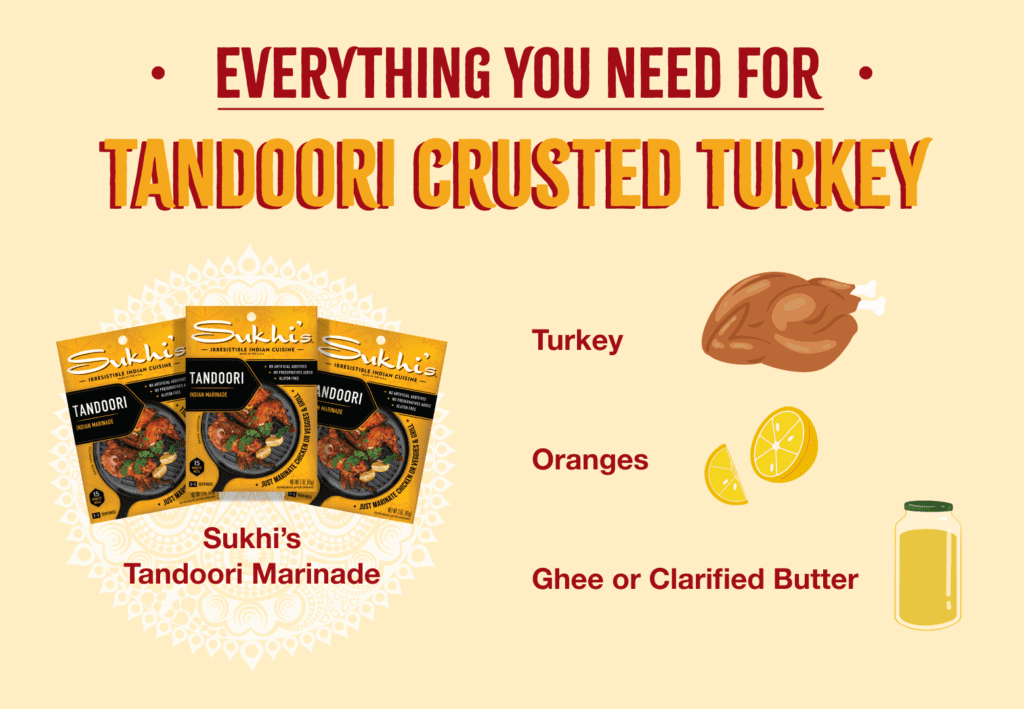 4 Ingredient Tandoori Crusted Turkey
Ingredients
1

turkey

3

packets

Sukhi's Tandoori Marinade

9 oz

4

ounces

ghee or 1 stick of clarified butter

4

oranges
Instructions
In a small saucepan, melt ghee and mix with tandoori marinade. Allow the mixture to cool.

Carefully slide your fingers between the skin and breast meat of the turkey. Spread the marinade mixture under the skin and around the outside of the turkey.

Cut two oranges into quarters and place the sections inside the turkey cavity. Tie the legs together with twine and place the turkey breast-side up in a roasting pan.

Roast for 45 minutes. Baste the turkey with its juices, lower the temperature to 325 °F, and continue to baste every 20-30 minutes, for a total of 2 hours.

Roast until the skin is browned and the marinade forms a golden crust on the outside of the turkey. Insert an instant thermometer in the thigh to ensure that the internal temperature registers at least 155° F.

Tent with foil for 30 minutes. Garnish with remaining oranges, carve, and enjoy!