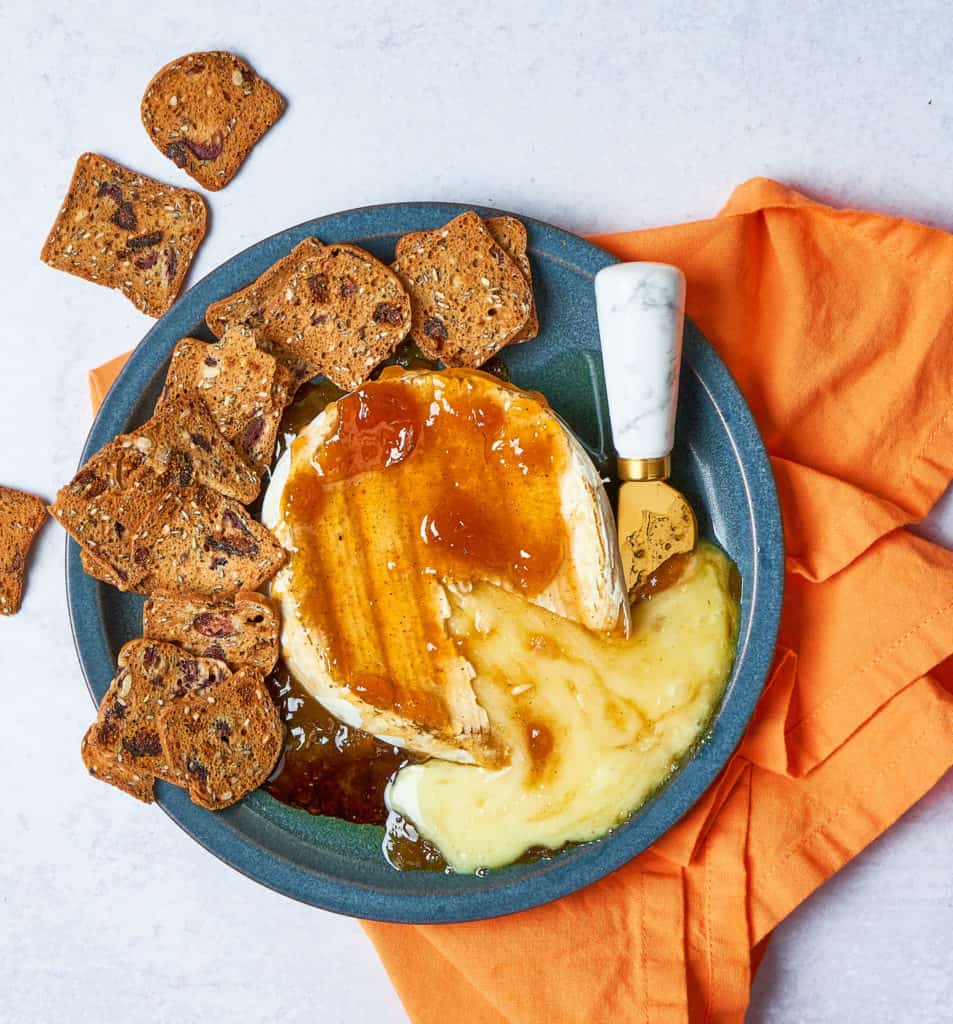 Peanut butter and jelly may have met their match.
Life is full of little wonders, perhaps none greater than discovering a duo that was always destined to be together.
We've done just that with our Mango Chutney Baked Brie. Grab your favorite round of French cheese and envelop it in our sweet, signature Mango Chutney.
This flavorful condiment is jam-packed with mango, ginger, and a host of Indian spices. It's the perfect dip, topping, or even solo snacker.
In this recipe, our chutney infuses gooey, milky brie with a spoonful of fruity sweetness.
The result?
A deceptively simple pairing that delivers more flavor than all the snacks in your pantry combined.
Mango Chutney Baked Brie
Ingredients
1

jar

Sukhi's Mango Chutney

1

round

brie cheese
Instructions
Place a medium-sized round of your favorite brie cheese on an oven-safe plate or tray.

Spoon Mango Chutney over top of the round of brie until it's almost running down the edges.

Bake for 10-12 minutes or until brie is very soft and gooey.

Dive in and enjoy! Serve with your favorite crackers or toast.