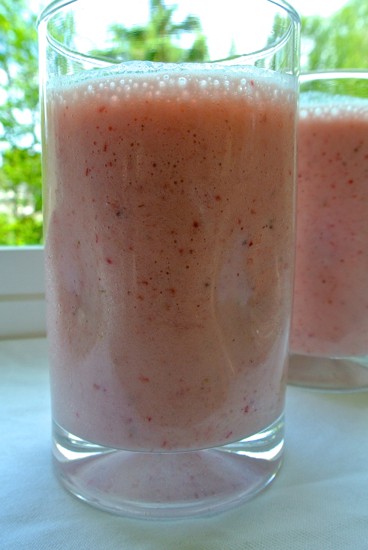 Summer just beckons for chilled creamy milkshake-like concoctions. Instead of the heavy, rich ice-cream laden drink, think lassi instead. Traditional lassi is a savory blend of yogurt, water, and spices and often accompanies meals as both a digestive aid as well as for its cooling properties.
Lassi, with yogurt or buttermilk as its base, lends itself to a variety of flavor combinations, such as the popular mango version. Also, try adding in some rosewater or a rich saffron version. For this recipe, we made it simple: buttermilk, ice, and fruit. Depending on how sweet your fruit is, add a bit of sugar to taste.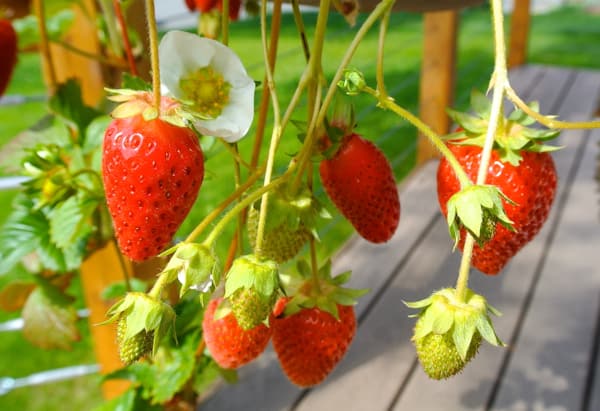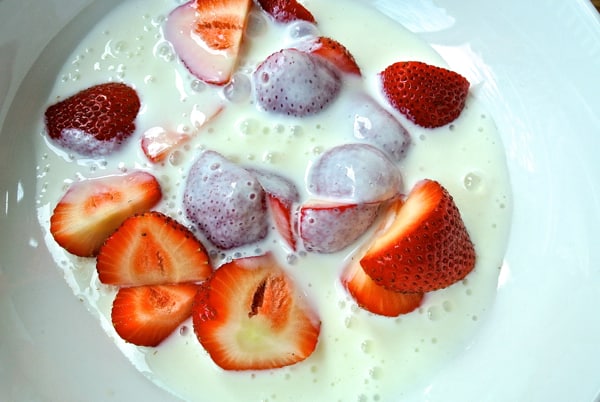 Buttermilk Strawberry Lassi
Ingredients
1

cup

buttermilk

1/2

cup

ice

1 1/2

cups

hulled ripe strawberries (or other ripe fresh fruit)

1 to 2

tsp

sugar

pinch

ground cinnamon

(optional)
Instructions
Place all ingredients in a blender and process until smooth and frosty. Taste and add more sugar or ice, as needed.