Diwali Snack Board: Celebrating Flavor and Tradition
Wishing you a Diwali filled with joy, flavor, and memorable moments!
This Diwali, we're prepping you to impress everyone at the celebration with our take on a Diwali Snack Board. Prepare to embark on a flavorful journey that combines the best of Sukhi's and traditional Indian delights.
The best thing about a snack board? It's customizable. Shake up your snack board with your family favorites, or follow along with our recommendations below. The possibilities are endless!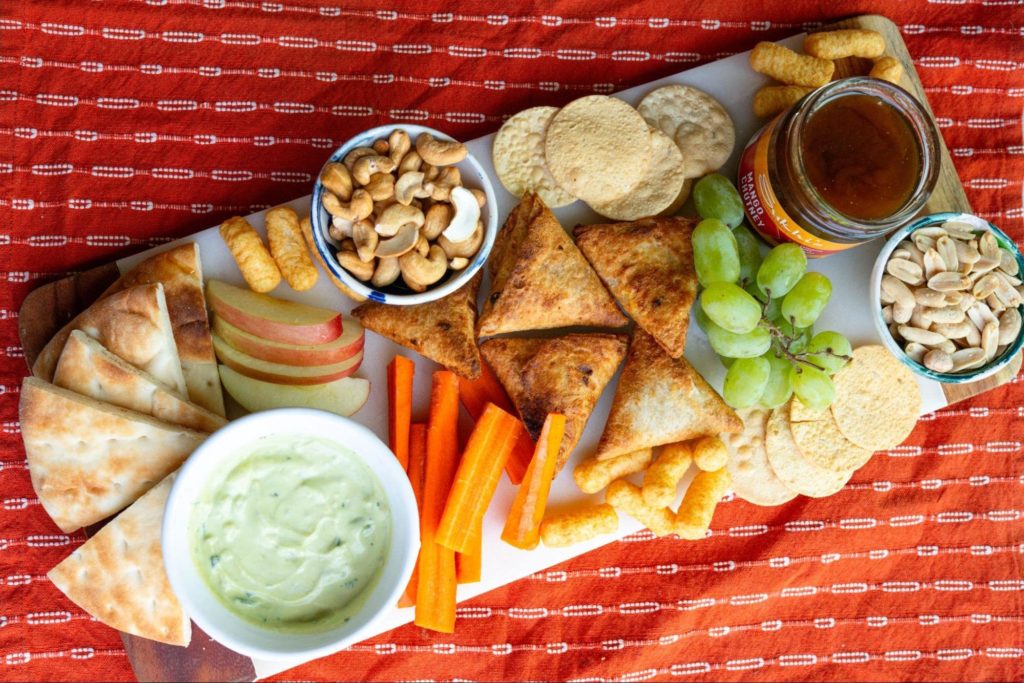 Snack Board Ingredients:
15-20 Bite-size pieces of naan
1 cup of cashews
2 cups of grapes
1 cup of apples
Carrots
Other Diwali Snack Board Additions:
Cucumbers
Ladoo
Pomegranate Seeds
Mangoes
Vegetable Samosas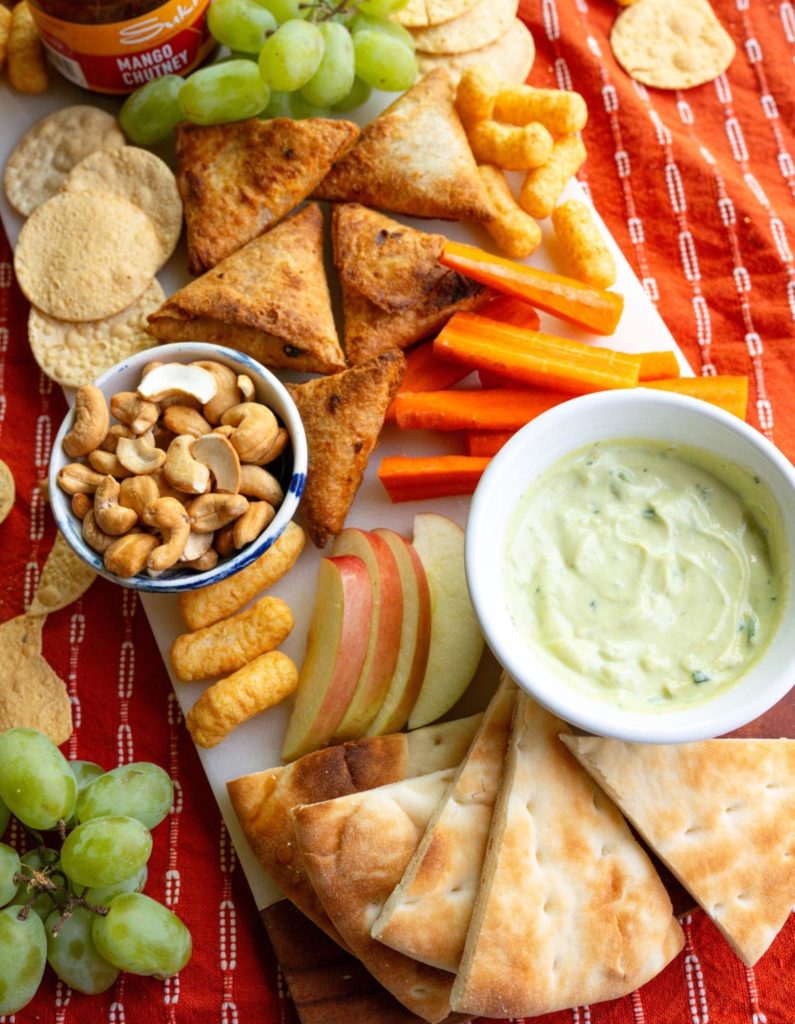 How to Make a Diwali Snack Board:
1. Pull out your favorite tray, platter, or board, considering the items and number of people you will be serving.
2. Prepare any bowls used for the chutneys, dips, nuts, etc. You could need 4-5 bowls.
3. Assemble the largest items you intend to use on the board first. In this instance, it would be samosas. Add some kick to your platter with Sukhi's Jalapeno & Cheese Samosas.
4. On your platter, mix sweet and savory items. Consider the occasion and time of the day. After adding the samosas, start with your next carb of choice: bread. We recommend using no other than our favorite Indian delicacy, naan.
5. After assembling your naan, consider what types of dips to pair with your naan. We recommend this Cucumber Mint Raita dip that is a sure crowd-pleaser.
6. Next, consider the other bowls that must be placed on the board. These will likely include a dip for your Samosas, such as Sukhi's Mango Chutney, or this recipe for a delectable Cilantro Chutney. For your other bowls, fill them with salty treats such as cashews. Cashews are perfect for Indian-inspired snack boards, as they are often found in Indian cuisine, like savory curries, gravies, biryanis, or sweet delicacies.
7. Next up, add fruits of your choice. We used grapes and apples, but you could also use mangoes or pomegranate seeds.
9. Take freedom in what you add next. This Diwali Snack Board reflects you and is incredibly customizable. Go with your grandmother's family recipe, add in sweets like some decadent ladoo, or even add some kid-friendly eats like Vegetable Samosas or carrot and cucumber sticks to dip into your chutneys to create options for everyone in the family.