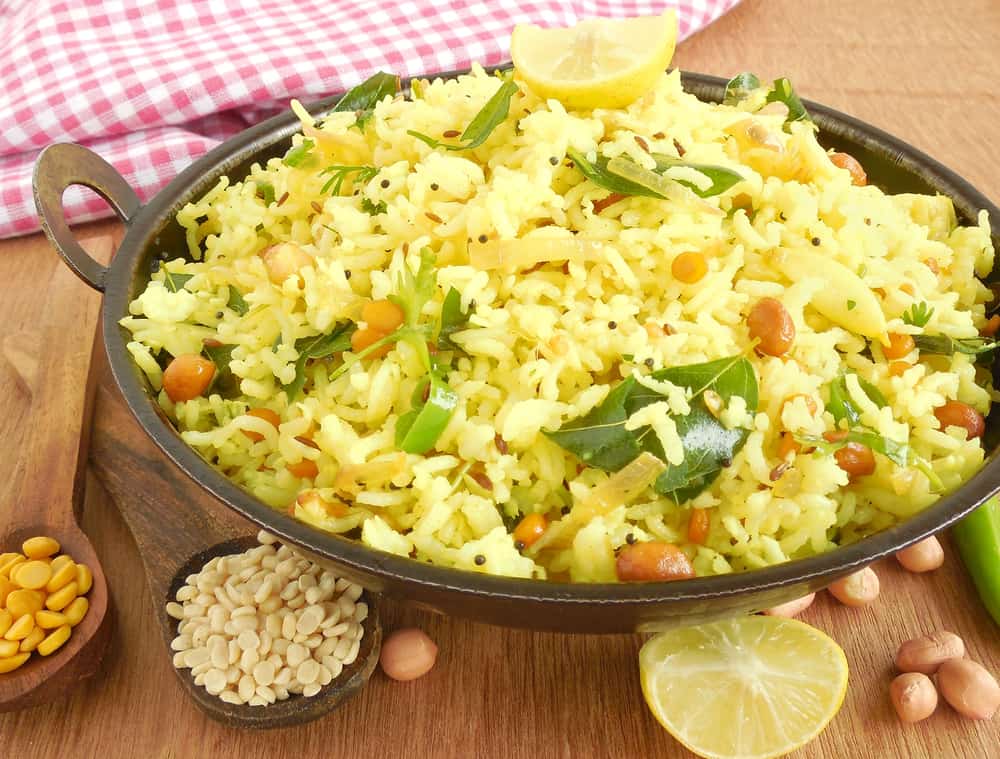 You've probably never heard of this dish. A celebrated recipe from south India, it's unbelievably easy to make yet never fails to please the palate. It is the go-to comfort food that is known to win hearts. When I was out of ideas and needed to put together dinner that would please everyone in the family, this one always did the trick.
Dahi means yogurt and bhat means rice, the two prime ingredients of this meal. You could use plain, boiled rice or for additional tangy flavor, pick out Sukhi's lemon rice.
Dahi Bhat
Ingredients
A

packet of

Sukhi's lemon rice

1-1 1/2

cup

plain yogurt

Salt (as per taste)

Cilantro for garnish
Instructions
Heat 1 1/2 cup of Sukhi's lemon rice (follow instructions on the packet).

Add 1 to 1 1/2 cup of yogurt to the rice. Start with a cup and add more should you want the flavor to stand out.

Garnish with cilantro. Enjoy your meal!
Should you want to cook fresh rice, follow the link. Once the rice is prepared, let it cool. Now add yogurt to the rice ( same proportion as above) and mix well. Add salt if needed. Garnish with cilantro and add finely chopped serrano for spice (optional). You could add grated carrot and cucumber ( 2 tbsp each) to enhance the taste.