Sukhi's Chicken Coconut Curry Banh Mi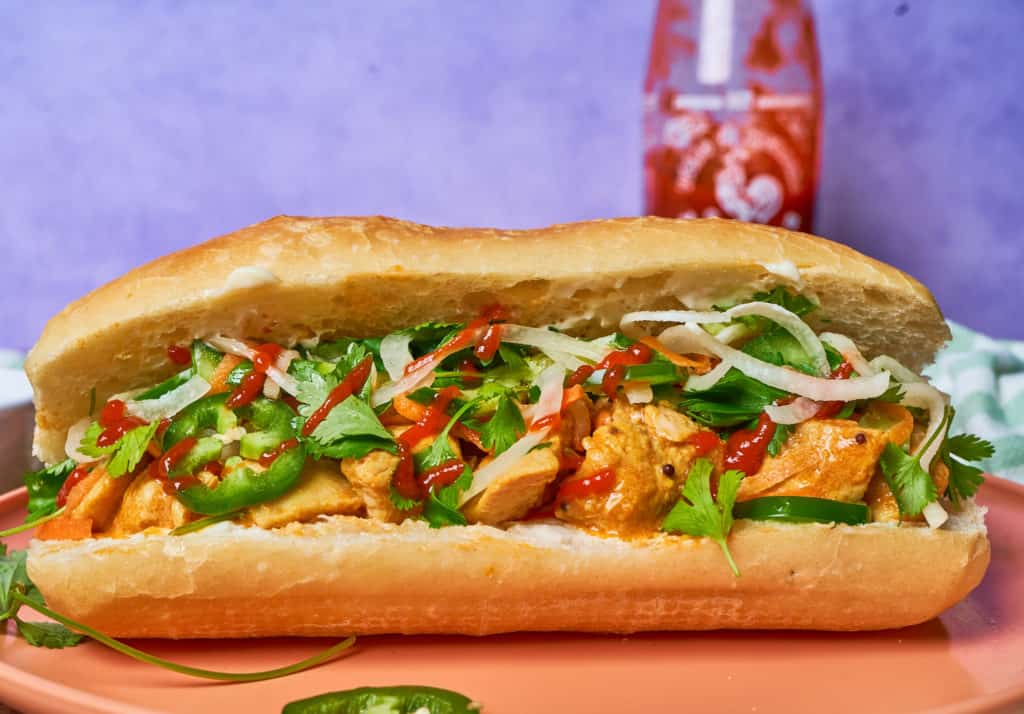 A banh for you and a banh for mi.
Elevate the Vietnamese classic sandwich to new heights by infusing a taste of gourmet Indian cuisine. Sukhi's Chicken Coconut Curry with Mango provides a tangy, spicy protein base while pickled vegetables (like carrots, cucumber, and bell peppers) bring a fresh and juicy crunch.
Of course, no sandwich is complete without mouthwatering bread that could stand on its own. Grab the freshest, crispiest baguette you can find and layer it with creamy mayo, fresh cilantro, and a drizzle of garlic-spiced sriracha to create a lunch that your taste buds won't forget anytime soon!
Chicken Coconut Curry Banh Mi
Ingredients
6

oz

Sukhi's Chicken Coconut Curry with Mango

1

small, crunchy baguette

1

jalapeño pepper

sliced

fresh cilantro

pickled vegetables (we used carrots and cucumber)

mayonnaise

Sriracha
Instructions
Slice the baguette open length-wise.

Heat Coconut Chicken Curry according to package directions.

Slather each side of the baguette with mayo and fill it up with all of your ingredients.

Add sriracha to taste and enjoy!