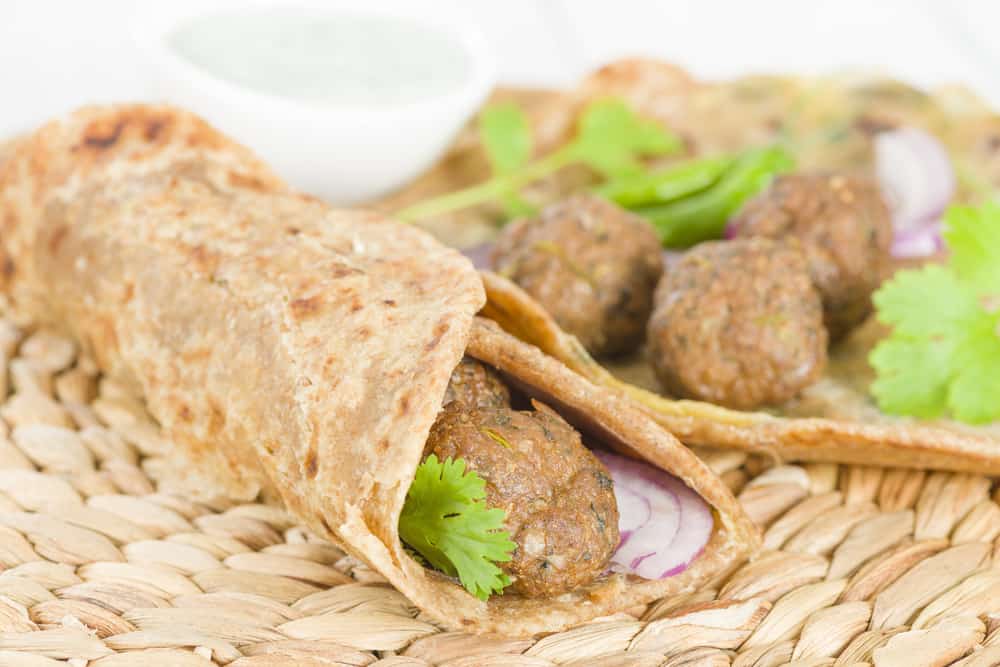 Wraps or rolls are attractive and easy alternatives to full-blown meals and that's why packing these wraps for lunch works so well. I would always come up with new fillings for wraps and one of my absolute favorites is meatballs.
Meatball Wrap
Ingredients
A

box/packet of

meatballs

Tortillas (opt for low carb wheat/gluten free options)

Fresh Pico De Gallo Salsa (can be substituted with bottled salsa)

Diced and sautéed bell pepper and onion (as per taste)

Cilantro as per taste (optional)
Instructions
To put together this delectable meal, heat the tortilla. Once cooked, place on a plate and line up 2-3 cooked meatballs in the center (we sell ready-to-eat flavorful meatballs at Costco roadshows).

Drizzle with salsa and throw in some sautéed bell pepper and onion. Lastly, garnish with cilantro (optional). You're going to love every bite of this wrap.