Welcome to My Kitchen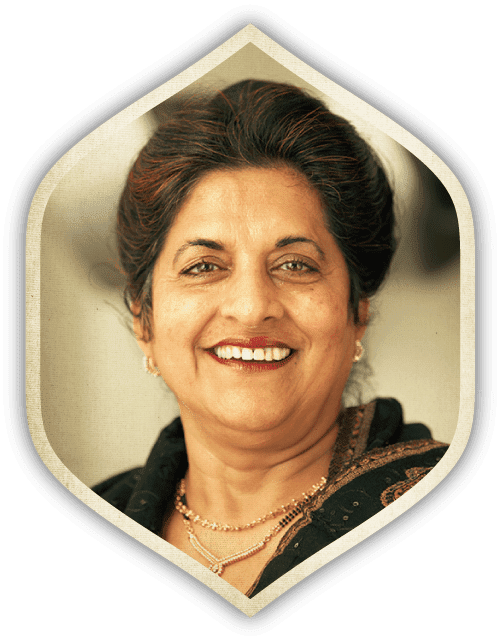 Hello, I'm Sukhi.
I moved from India to London because my husband served in the Indian Air Force. Many nights, my family and I craved for authentic Indian meals. Raising three kids, I had little time in the kitchen and I started to prepare Indian curry sauces for future meals. Little did I know, this would be the beginning of my journey.
Cooking for my family is the reason I started Sukhi's. Gathering around the table, eating Indian food was how I communicated with my family. Dinner was a meaningful time to talk about hobbies, academics, friends, work, and family. The dinner table acted as a unifier, a place of community to catch up and talk with my husband and children. For me, meals didn't have to be fancy or trendy. Enjoying simple meals together provided more time with loved ones. Most nights we'd enjoy a curry dish, basmati rice, greens, and lentils with toasted naan. We passed dishes to one another, shared laughs, and bonded over past times.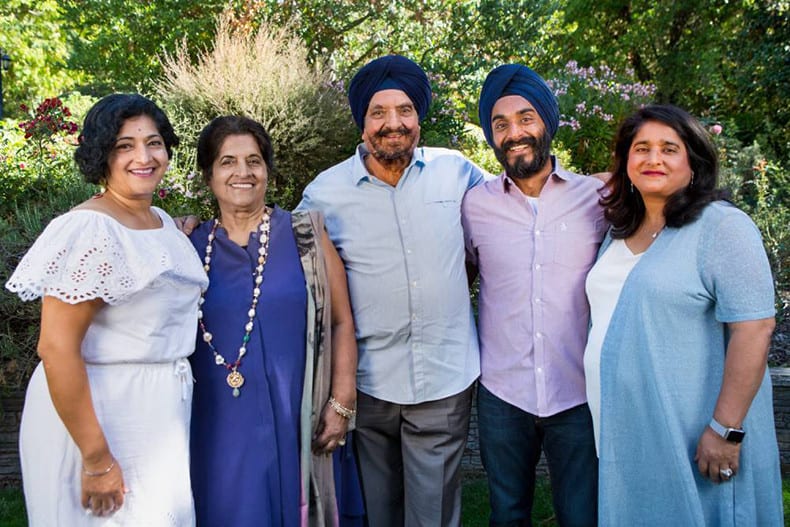 As life gets hectic, it was important for me to keep a strong foundation for my family. I continually host dinners with my three children and their own families, carving out time to be together and see the little ones grow.
My hope with Sukhi's is that my sauces, entrées, and frozen meals save time preparing lunches and dinners but more importantly used as an opportunity to spend time with the people dearest to you.
With love,
Sukhi Singh

FAMILY STYLE – THE NEW STANDARD CULTURAL PRACTICE
Indian food is best eaten family style. Community dishes are passed across the table to share laughs and show affection. Scoop on your right, pass to your left. Sukhi's products are made to share with one another. Gather around the table to build, bond and inspire one another.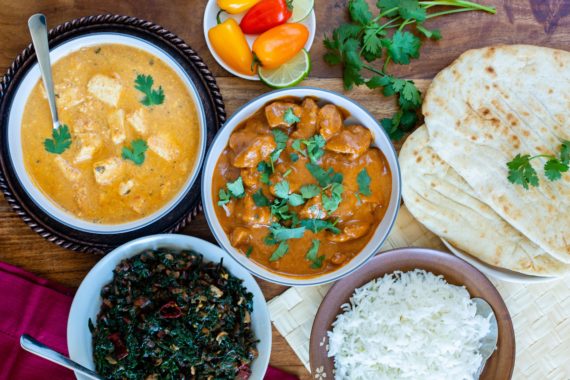 SEASONED AND BALANCED BEAUTIFULLY EVERY TIME
Flavors, spices and textures vary regionally in India. There are countless cooking styles and techniques to reach the right balance of richness, acidity, depth and complexity in one dish. No need to worry…every recipe has been perfected to give you the confidence to cook curry.